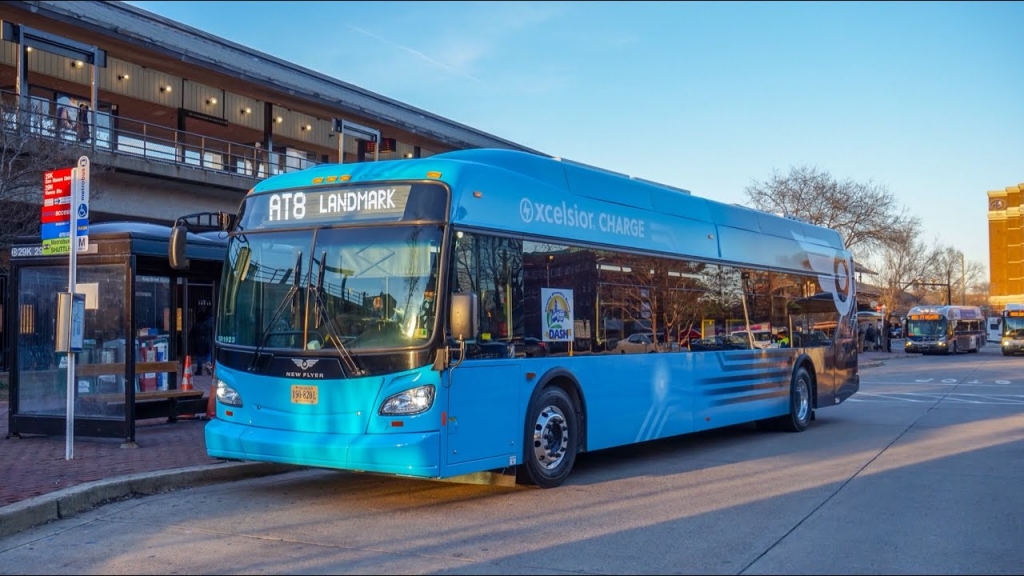 New Flyer Infrastructure Solutions. Focus on target
Partnerships with Siemens and ABB among the others
The New Flyer Infrastructure Solutions team will be based at the Vehicle Innovation Center ("VIC") in Anniston, Alabama. The VIC was created by New Flyer in partnership with Motor Coach Industries Inc. ("MCI"), also a subsidiary of NFI, to deliver on NFI's commitment to advancing bus and coach technology, and investing in innovation, jobs, infrastructure, and manufacturing.
With the addition of infrastructure capabilities, New Flyer now offers the complete scope of infrastructure solutions from conception through commissioning for small to large fleets from the grid to the bus, including development of grid resiliency, responsibly-sourced energy, logistic support, regulatory navigation, and stakeholder relations.
New Flyer Infrastructure Solutions currently has partnership programs with leading firms including Black & Veatch, Siemens, ABB, ChargePoint, and Burns & McDonnell.
New Flyer takes a leap towards the evolution to sustainable mobility
"As transit agencies across North America continue the evolution to smart, sustainable mobility solutions, New Flyer is proud to offer advanced, reliable project management to help ensure the most successful fleet deployment possible," said Chris Stoddart, President of New Flyer. "Zero-emission, battery-electric fleets require significant resources to build and deploy supporting infrastructure and interoperable charging, and now, New Flyer is able to lead the charge with proven expertise in project management and grid planning. We look forward to working with agencies in helping overcome hurdles in electric bus and Bus Rapid Transit adoption."
"We are pleased to partner with New Flyer on our first purchase of electric buses," said Trinity Metro President and CEO Paul J Ballard. "We are excited about the product and look forward to introducing the electric bus option to our riders this spring."
Five articulated electric New Flyer buses for MBTA
The foundation of New Flyer Infrastructure Solutions is not the only novelty of this beginning of 2019 for New Flyer. On the contrary: in the last few days the manufacturer was awarded a contract from Massachusetts Bay Transportation Authority  for five sixty-foot (18 meter) New Flyer Xcelsior Charge battery electric buses.
This project, which includes charging infrastructure, is supported by a grant through the Federal Transit Administration's (FTA) Low and No Emission Vehicle Deployment Program (LoNo) and is a result of a partnership between New Flyer, MBTA, and the Center for Transportation and the Environment (CTE).
MBTA is the public agency responsible for operating most public transportation services in Greater Boston, Massachusetts. Since 2002, New Flyer has delivered over 750 buses to MBTA, including diesel-electric hybrids and low-emission compressed natural gas (CNG) buses. Today's battery-electric vehicle award follows MBTA's recent execution of 194 options for New Flyer forty-foot (12 meter) Xcelsiordiesel-electric transit buses.