Newport to add 16 e-buses (from Yutong – Pelican) to the fleet
Newport Transport is ready to add 16 new e-buses from Yutong. The order has been recently made official. The vehicles will be handed over through the UK dealer Pelican. Expected delivery in December 2021. This supply will bring to 32 the number of Yutong e-buses operating in Newport. The deployment will be supported by Zenobe […]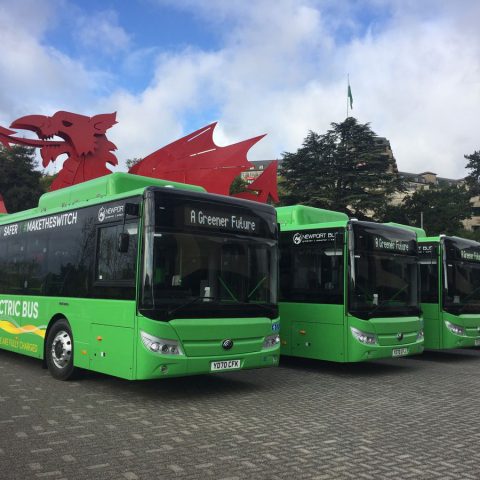 Newport Transport is ready to add 16 new e-buses from Yutong. The order has been recently made official. The vehicles will be handed over through the UK dealer Pelican. Expected delivery in December 2021. This supply will bring to 32 the number of Yutong e-buses operating in Newport. The deployment will be supported by Zenobe Energy.
32 Yutong electric buses to operate in Newport
The e-buses have been purchased thanks to an additional funding of £2.8 million from the UK Department for Transport (DfT). Newport Transport has ordered five new Yutong E12 single deck buses and eleven new Yutong E10 single deck buses, all fitted to the same high standard of the first fifteen that the people of Newport are already enjoying. The current fleet of 15 Yutong E12 plus one Yutong E10 have been in operation in the city of Newport since October 2020.
These additional buses will bring the number of fully electric zero emission buses at Newport Bus to 32, equating to a third of the fleet. This also means that by 2022, 43% of the daily bus services provided by the company will have zero emissions at the tailpipe.
A batch of 10-meter Yutong electric buses in Newport
In addition, the new shorter Yutong E10 vehicles will enable Newport Bus to operate in areas not suitable to the longer E12 vehicles. Districts such as St Julians and the Gaer will soon benefit from the smooth ride and the no pollution at the tailpipe from electric buses.
Scott Pearson, Managing Director at Newport Transport comments: "At Newport Transport, we are committed to delivering a green recovery to the people of Newport. This earlier than expected financial support from the DfT enables us to deliver at pace on our vision of a fleet with zero emissions at the tailpipe. This new investment will bring Newport Transport's investment in electric buses and the related infrastructure to £15 million over the financial years 20/21 and 21/22. I would also like to extend our thanks to Steve Meersman, from Zenobe Energy, and Ian Downie from Pelican Bus and Coach without whom it would have taken us a lot longer to deliver emission-free transport to the people of Newport."