Optare, Metrodecker and Metrocity new generation at Birmingham Euro Bus Expo 2018
Optare Metrodecker EV and Metrocity EV reach the moment of the evolution to new generation. At Euro Bus Expo 2018 in Birmingham, the UK based company unveiled its new electric buses. Both vehicles are expected to run up to 150 miles on a single charge. Fully electric heating for Optare electric buses The new Metrodecker […]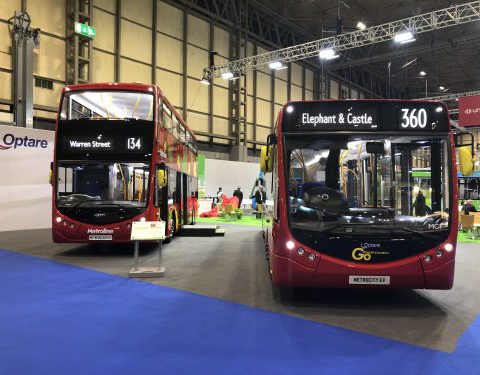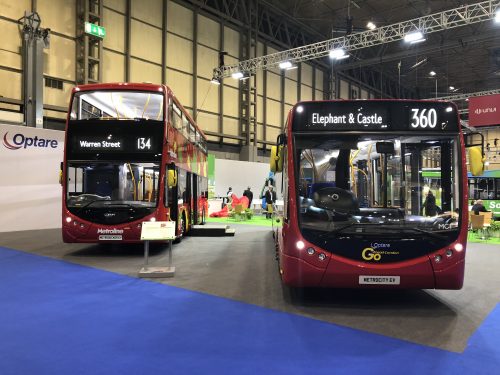 Optare Metrodecker EV and Metrocity EV reach the moment of the evolution to new generation. At Euro Bus Expo 2018 in Birmingham, the UK based company unveiled its new electric buses. Both vehicles are expected to run up to 150 miles on a single charge.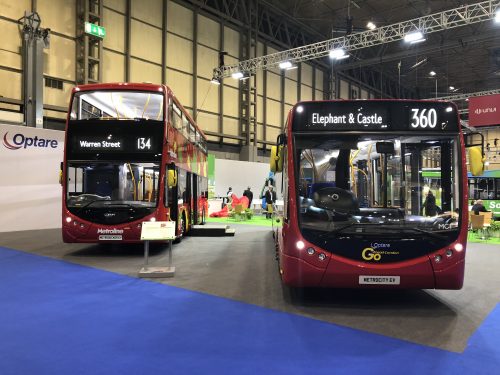 Fully electric heating for Optare electric buses
The new Metrodecker EV has a capacity of more than 94 passengers with an unladen weight of just over 11 tonnes and a gvw of 18 tonnes, while the Metrocity EV can host up to 60 passengers with an unladen weight of less than 9 tonnes and a gvw of 13 tonnes. Both buses are equipped with fully electric heating, Fleet Transport reports. Richard Bulter, Chief Executive of Optare, said, "With the support of our parent company, Ashok Leyland, we continue to make significant investment in our future; not only with the development of new innovative products but also investing in our manufacturing and customer support facilities". Recently, Optare announced that its parent company Ashok Leyland (ALL), India based, has increased its shareholding in Optare to 99.08% from 98.31% during 2017-2018 in order to convert Optare's debt to equity.
Optare for London, with ZF axle
Optare won a significant contract with Transport for London operator Metroline: 68 new electric buses will hit the road since summer 2019. 37 will be realized by Alexander Dennis Limited (ADL) and BYD and the remaining 31 will be manufactured by Optare (EV Metrodecker, 10.5 meters long). The vehicle will be equipped with the electric portal axle AxTrax AVE, the same chosen by Mercedes for its eCitaro and offered also by Solaris on the Urbino electric and by the US based manufacturer New Flyer on the Xcelsior Charge.
This last order from London is going to make the number of electric buses in the fleet grow to 240. In 2020 the whole double decker fleet is expected be composed by electrically driven buses By 2037 the whole fleet of London (about 8,000 vehicles) will be composed of units of electric bus, City Hall has said.
The dream of the electric double decker
"In 2009 our first single deck electric buses delivered 60 miles on a single charge with diesel heating – still Bulter -. We are proud that these buses appear no different to their electric predecessors or diesel counterparts. It's the innovation that you can't see that is game changing. Optare have brought together the very latest technologies to create our next generation EVs. New batteries and new drive systems deliver best in class performance in range, capacity and efficiency. We now have a bus that can deliver a full day's zero emission service on a single charge all year round with no impact on capacity."
Optare awarded by the CILT
On 25th October, the Optare Metrodecker EV has been recognised by the CILT for its contribution to Environmental Improvement at the CILT (Chartered Institute of Transport and Logistics) Awards ceremony. Richard Butler commented, "I am delighted that Optare have won this prestigious award and that our continued innovation in electric vehicle technology is being recognised. The Optare team drew on a decade of experience working with single deck electric buses and combined this with our philosophy of lightweight bus design to create a world first that goes further and carries more people than any other vehicle of this type."