Pelican Engineering celebrates big number of Yutong e-vehicles at Cop26
Pelican Engineering, which is the sole supplier in the United Kingdom for the world-leading Yutong brand, is celebrating having supplied a total of 62 zero emission electric passenger vehicles for operation in and around Glasgow during Cop26. As well as supplying 55 Yutong E12 electric buses to McGill's, the UK's largest independent bus operator, Pelican […]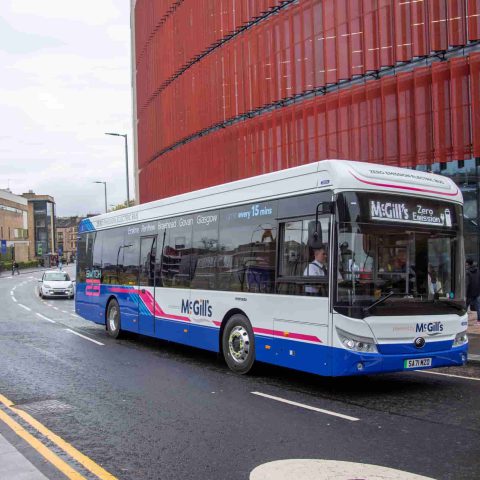 Pelican Engineering, which is the sole supplier in the United Kingdom for the world-leading Yutong brand, is celebrating having supplied a total of 62 zero emission electric passenger vehicles for operation in and around Glasgow during Cop26.
As well as supplying 55 Yutong E12 electric buses to McGill's, the UK's largest independent bus operator, Pelican has also supplied two zero emission coaches, the only ones of their type in the UK, to all-electric intercity coach operator Ember Core; one TCe12 zero emission coach/interurban bus to luxury coach company Westways; and four other zero emission E12s to another operator.
Ian Downie, head of Yutong Bus UK at Pelicam, said: «Having worked with Yutong over the last five years as the exclusive supplier of its zero emission vehicles in the UK, we believe that their models are simply the best on the market. With the recent announcement of ZEB funding, we are look forward to discussing our products and commercial offering with anyone looking at zero emission vehicles and expect to see increasing numbers of bus and coach operators choosing Yutong». And, finally, he added: «By the end of 2021, we will have 200 Yutong electric vehicles in service or in delivery in the UK, and we are proud to see Yutong zero emission vehicles leading the way for a greener transport system at this all-important climate change conference».