Purple-dressed eCitaro in Wiesbaden, the deliveries have begun
They stands out for the purple color. The first three Mercedes eCitaro just delivered to Wiesbaden have been presented yesterday: the mark the beginning of what Daimler Buses call "the battery bus era" in the capital city of Hesse (Germany). The buses belong to the 56 units order signed in Aprile 2019. According to the […]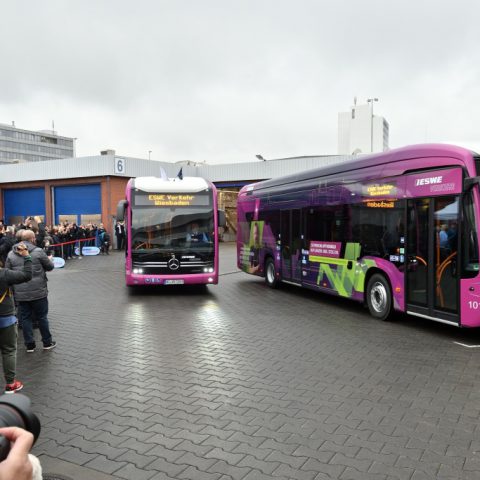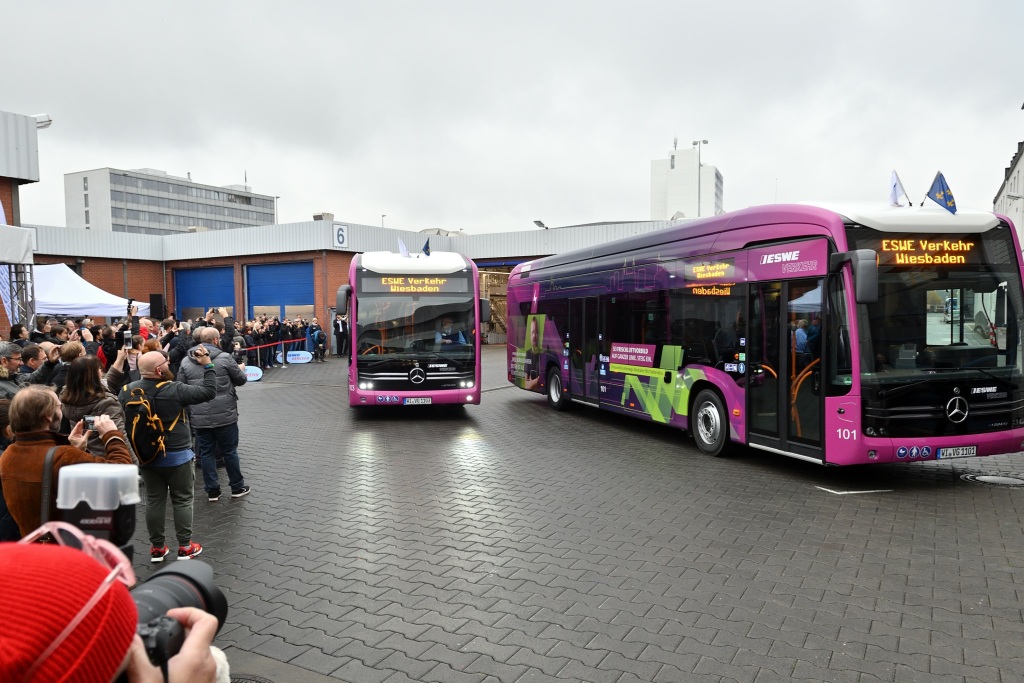 They stands out for the purple color. The first three Mercedes eCitaro just delivered to Wiesbaden have been presented yesterday: the mark the beginning of what Daimler Buses call "the battery bus era" in the capital city of Hesse (Germany).
The buses belong to the 56 units order signed in Aprile 2019. According to the schedule, 10 vehicles will be delivered by the end of this year. Charging infrastructure in Wiesbaden will be provided by Heliox.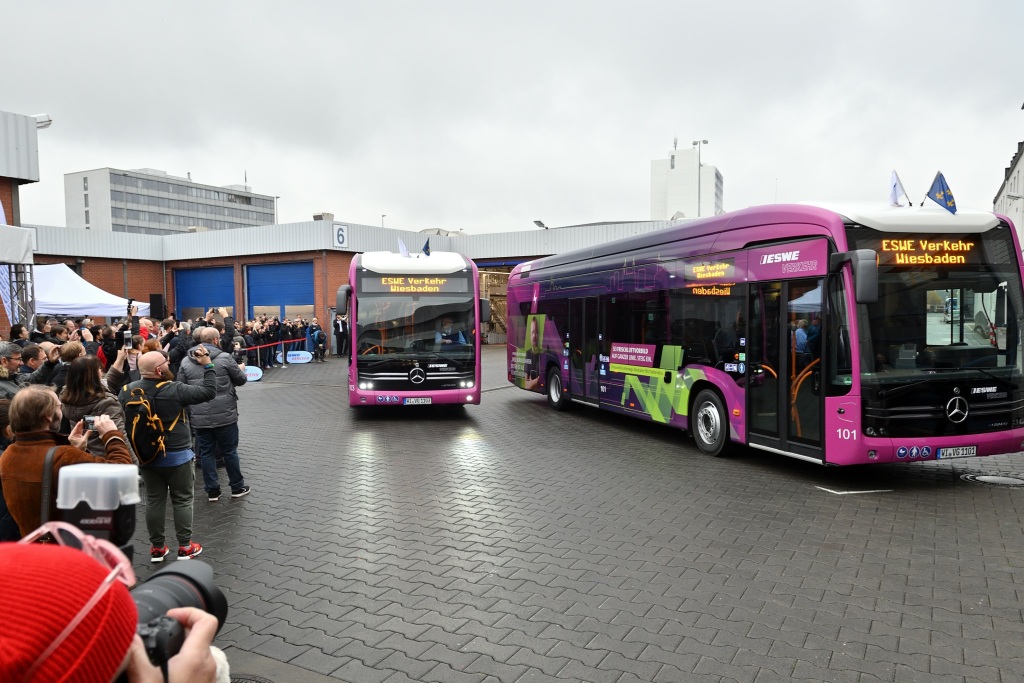 ESWE Wiesbaden takes delivery of the first electric bus
The first battery electric Mercedes eCitaro were handed over on 18 November 2019 to ESWE Verkehrsgesellschaft (ESWE) in Wiesbaden. The vehicles are part of a large-scale order for 56 units of the battery-powered city bus which is series-produced in Mannheim, Germany. 41 units, as announced, will be provided for the first time with solid-state batteries.
Further seven electric buses for Wiesbaden this year
The delivery schedule of the 56 eCitaro vehicles will see a further seven units delivered to ESWE Verkehr this year. ESWE Verkehr and the city of Wiesbaden are moving closer towards achieving their ambitious aim of being the first town in Germany to implement the vision of emission-free public transport.
The consultancy team at Daimler Buses eMobility Consulting are assisting ESWE in the conversion of their fleet to electromobility solutions, Daimler Buses points out in a press release.
Till Oberwörder, a step towards sustainable public transport
At the official vehicle presentation in front of politicians, members of the press, ESWE employees and interested members of the public, Till Oberwörder, Head of Daimler Buses, highlighted the importance of this order for Wiesbaden and Daimler Buses: "Each delivery of one of our fully-electric eCitaro buses is a further step towards sustainable and emission-free public transport. Our e-buses don't just make their mark on the current mobility shift, they also simultaneously ensure improved quality of life in our cities".