Quantron lands in Italy: Quantron Italy Srl, welcome
We told you about it in recent weeks, and now it's official: Quantron expands its global operations and establishes an Italian division, Quantron Italy Srl, as the result of a joint venture with a local company. The German manufacturer, in fact, has won in Italy what is so far its largest order for electric buses. […]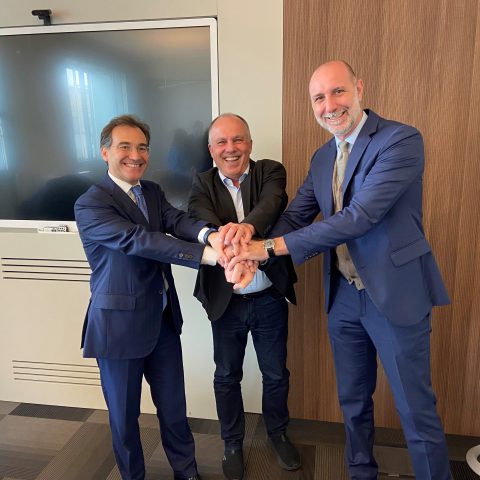 We told you about it in recent weeks, and now it's official: Quantron expands its global operations and establishes an Italian division, Quantron Italy Srl, as the result of a joint venture with a local company.
The German manufacturer, in fact, has won in Italy what is so far its largest order for electric buses. Six Cizaris 12 EVs will enter service from October 2023 in Turin under the 'dress' of Gruppo Torinese Trasporti. They will be operated by the carrier Miccolis, which won a batch of routes put out to tender by the Turin municipality (one of the other winning carriers is Autoguidovie-Cavourese, which will put a fleet of e-buses on the road as part of an e-bus as a service contract with Enel X).
Potrebbe interessarti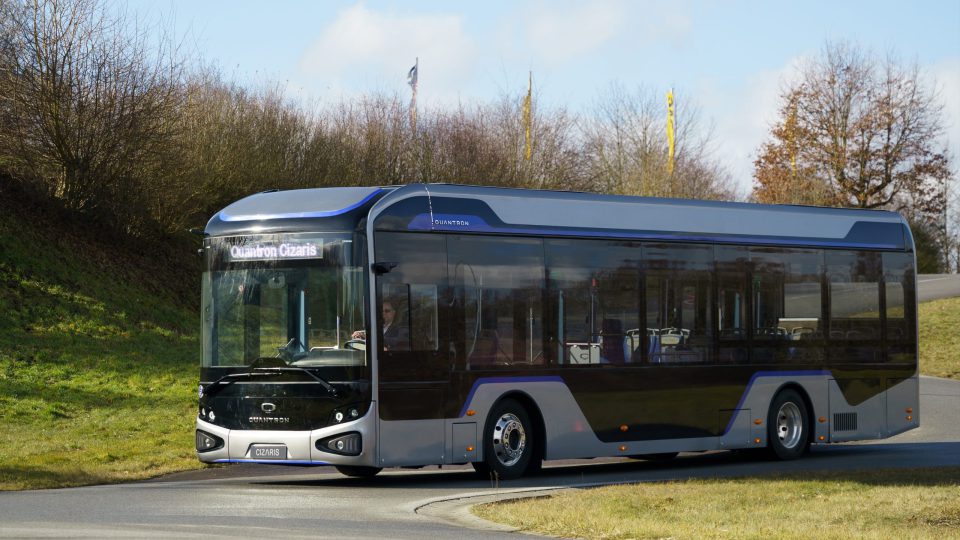 Quantron has won in Italy its largest e-bus tender so far. Six Cizaris 12 EV are set to be in operation from October 2023 in Turin under the livery of GTT. They'll be deployed by the carrier Miccolis, who has been awarded a batch of GTT lines (one of the others awarded carriers is Autoguidovie…
Quantron finally in Italy as well
Quantron has acquired one hundred percent of its (former) subsidiary EYES Srl, a player in the production of high-power converters with a leading position in the green hydrogen supply chain, from FRIEM Spa.
Quantron Italy will open a plant in Milan where, in a first phase, it will assemble zero-emission last-mile vehicles.
Michael Perschke, CEO of Quantron AG, explained: «With the new facility in Italy we want to strengthen our presence in southern Europe and expand our zero-emission footprint in a rapidly growing market. EYES has an existing infrastructure and extensive experience and knowledge of the local market, a perfect base to grow successfully in the Italian market»
«We are very pleased to support Quantron in its further development with the resources and expertise of our team. This joint operation is consistent with our business plan and confirms FRIEM's support and commitment to the energy transition», Lorenzo Carnelli, CEO of FRIEM, added.
The new management of Quantron Italy Srl
Fabrizio Simoni, former CEO of EYES Group s.r.l., becomes CEO of Quantron Italy s.r.l. He has more than 20 years of international experience in the automotive industry in both large companies and start-ups. His core competencies are developing new business structures and models and managing complex tasks in a cross-functional and multicultural environment. Prior to EYES, he held senior positions at Qooder SA, Abarth & C, and Fiat Chrysler Automobiles.
Massimiliano Bruno, meanwhile, becomes head of sales at Quantron Italy s.r.l. He has more than 20 years of experience as a senior manager in sales, including leadership roles in the development and management of sales networks and global key account management at Xerox. As a co-founder of innovative startups in the field of electric mobility, he has entrepreneurial experience in energy efficiency technology. Since 2016, he has focused on business development, strategic alliances, and network development in the e-mobility market.