Quebec (Canada) is funding electric school bus deployment with $18 million
$18 million will be invested by Quebec's government into electric school buses. 120 e-buses from the domestic manufacturer Lion Electric will be purchased. These vehicles are to deployed by the bus company Autobus Transco (a subsidiary of First Student Canada) in Montreal. Minister of Transport and Quebec's minister responsible for the Montreal region Chantal Rouleau […]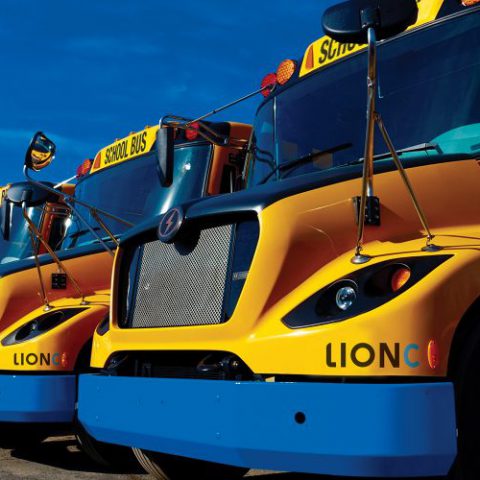 $18 million will be invested by Quebec's government into electric school buses. 120 e-buses from the domestic manufacturer Lion Electric will be purchased. These vehicles are to deployed by the bus company Autobus Transco (a subsidiary of First Student Canada) in Montreal.

Minister of Transport and Quebec's minister responsible for the Montreal region Chantal Rouleau announced the plan Tuesday as part of Quebec's "Plan for a Green Economy 2030.", as reported on CTV News Montreal. The subsidy for each bus is worth $150,000. The government's plan is to electrify 65 per cent of its school buses by 2030.
Quebec, funds for electric school buses in Montreal
Big investments in school bus electrification are being made by Transdev Canada as well. The PTO has the goal of electrifying 100% of its fleet of school buses in Québec by 2025
Quebec announced last year that the government will fund the majority of the $5 billion purchase of electric buses with $3.65 billion of the contract supplemented by the federal government and transport companies, the local media recalls.
"It is a concrete step towards reducing our greenhouse gas emissions while making the most of our hydroelectricity," said Chantal Rouleau. "The transportation sector is responsible for nearly 45 per cent of GHG emissions in Quebec. That is why our government is taking concrete action to accelerate the electrification of transportation."