Rampini's made in Italy e-buses for Sicily's energy transition
Rampini's electric buses will be the standard bearers of the energy transition in Sicily, which has chosen made in Italy to take this much-needed and significant step. The Sicilian Region, in fact, has decided to invest in zero-impact mobility to accelerate the energy transition and has chosen Rampini Spa, a company from Umbria and the […]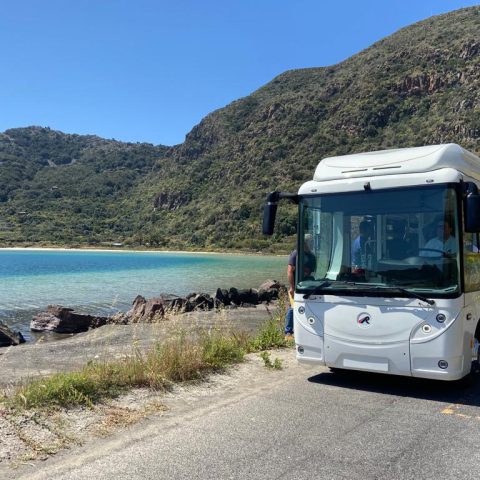 Rampini's electric buses will be the standard bearers of the energy transition in Sicily, which has chosen made in Italy to take this much-needed and significant step.
The Sicilian Region, in fact, has decided to invest in zero-impact mobility to accelerate the energy transition and has chosen Rampini Spa, a company from Umbria and the only one making zero-emission buses on Italian soil.
Rampini's electric buses for the island of Pantelleria
The Municipality of Pantelleria has commissioned two Rampini Eltron 60, 6-meter all-electric buses with a capacity of 30 passengers and a range of more than 250 kilometers. The Rampini E60 minibuses are intended for local public transport on the island, which is located within a National Park.
Potrebbe interessarti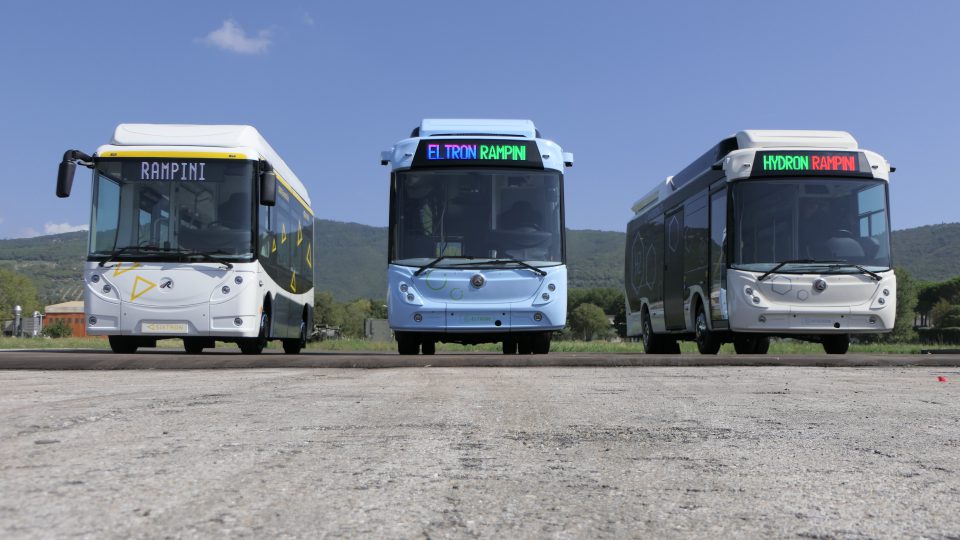 The first hydrogen bus completely made in Italy (and also the very first 8-meter fuel cell bus in Europe) is built and designed by Rampini. The presentation of the new vehicle Rampini Hydron, powered by hydrogen fuel cell, to authorities and the press was held today at the production center in Passi…
Pantelleria is participating in the "Smarter Italy, boroughs of the future" program, which sees the island as the only Sicilian municipality selected along with twelve others in Italy. The Smarter Italy project is just the latest chapter of a path already underway, which aims to make Pantelleria, a virtuous example of sustainability in Italy. The island, in fact, is among the 26 in Europe that are pioneers in energy transition, selected by the Clean Energy for Eu Islands Secretariat.
Features of the Rampini E60
The E60 Electric, designed specifically for electric traction, is a 6-meter low-floor city bus built to move nimbly, with zero emissions, through the narrowest streets of city centers. The E60 Electric has the ability to carry up to 30 passengers while having great maneuverability and excellent range. The entire electric drive system is entirely designed and manufactured by Rampini, as is the battery control. Even the monitoring of the individual cells is entrusted to a sophisticated management system (BMS) also made by Rampini.
Thanks to Rampini, so begins the decarbonization of Sicilian transport necessary to achieve the goal of energy self-sufficiency in 2050, as set out in the Energy Transition Agenda drafted by the Municipality of Pantelleria, National Park, S.Med.E. Pantelleria S.p.A., Sofip S.p.A., Politecnico di Torino, APS Resilea and Cantina Basile and validated by the European Union's Clean Energy for EU Island Secretariat.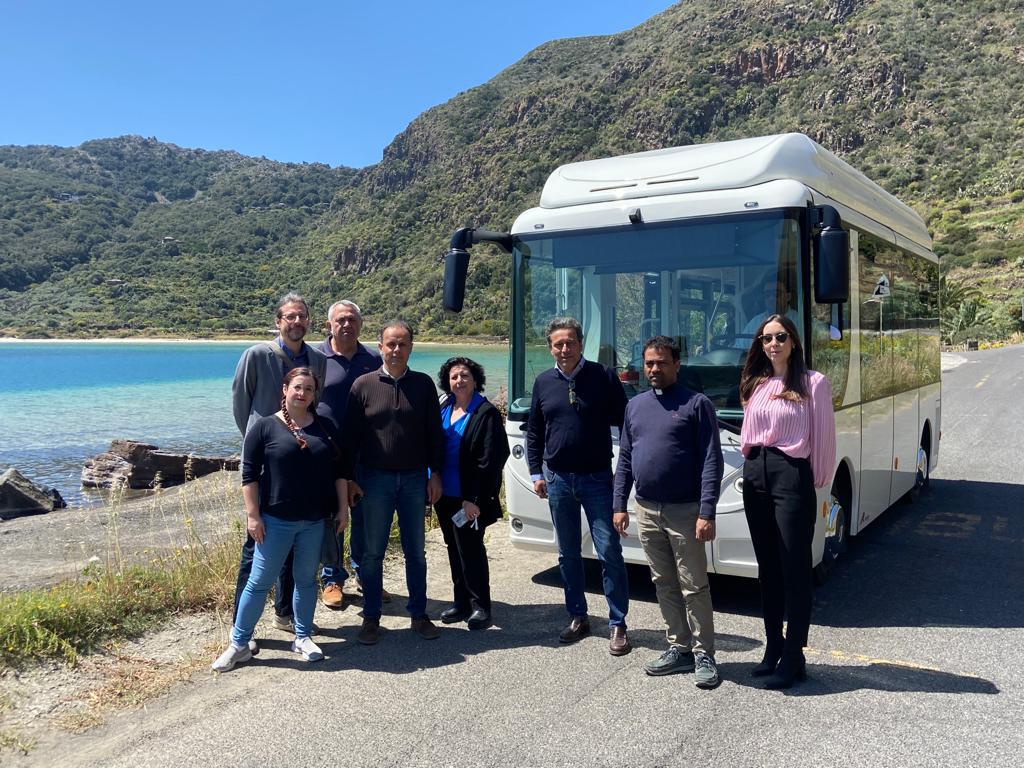 «Innovation, technology, environmental sustainability, enhancement of the territory, efficiency in service, and attention to customers and their needs represent the guiding principles of Rampini Spa's business strategy», says Caterina Rampini, Rampini Vice President and CEO. Who added: «Through the award of this important tender we are contributing to making the Sicilian mobility system increasingly sustainable. The energy transition process to achieve zero-impact public transport takes a big leap forward today. And in this sense Rampini is certainly playing a pioneering role on such important issues that, like green and reducing pollutants, condition the present but above all decide the future»
Present at the handover ceremony were Dr. Caterina Rampini Vice-President and CEO Rampini SpA, Eng. Gaetano Laudani director of the Regional Office of Civil Engineering – Service of Catania Sicily Region, Eng. Massimo Cedolia – Service 1 – Road Transport of People – Regional Air and Maritime Transport of Sicily Region, and the Municipality of Pantelleria, Department of Sea Resources, Economic Development and Transport