Swiss RVBW opts for ten eCitaro (and charging infrastructure) on the path to full electrification by 2030
RVBW (Baden-Wettingen Regional Transport in Switzerland), after extensive testing, opted for the Mercedes eCitaro including its charging infrastructure as a turnkey solution Baden-Wettingen Regional Transport (Regionalen Verkehrsbetriebe Baden-Wettingen – RVBW) AG in the Swiss canton of Aargau is continuing to implement its e-strategy with ten Mercedes-Benz eCitaro electric bus vehicles. The locally CO2-neutral solo low-floor […]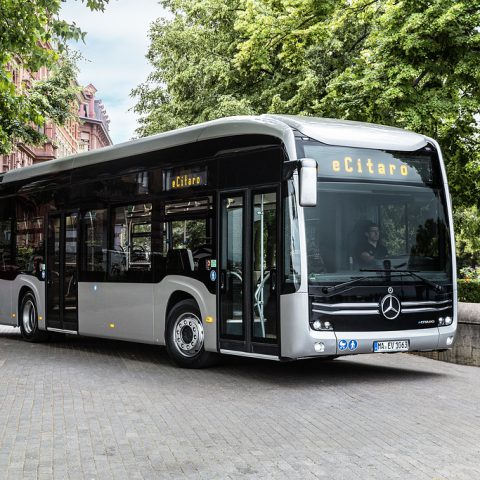 RVBW (Baden-Wettingen Regional Transport in Switzerland), after extensive testing, opted for the Mercedes eCitaro including its charging infrastructure as a turnkey solution
Baden-Wettingen Regional Transport (Regionalen Verkehrsbetriebe Baden-Wettingen – RVBW) AG in the Swiss canton of Aargau is continuing to implement its e-strategy with ten Mercedes-Benz eCitaro electric bus vehicles.
The locally CO2-neutral solo low-floor buses will be delivered next year, manufacturer says. Daimler Buses as the general contractor will deliver the complete e-mobility system as a turnkey solution, including the entire charging infrastructure, charging management, and conversion measures.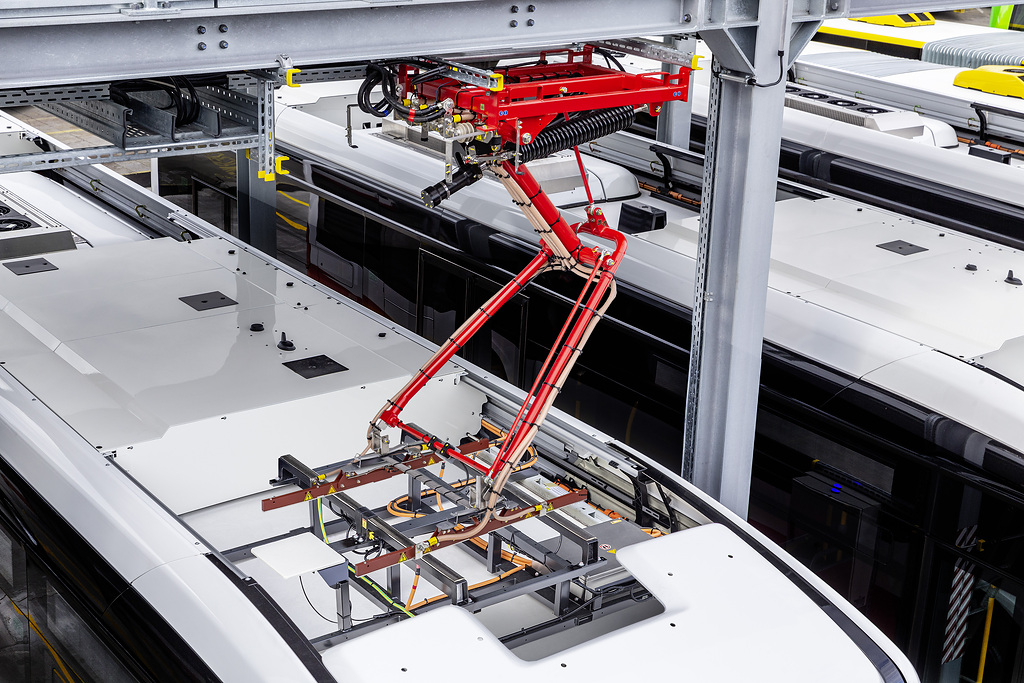 RVBW: zero emission by 2030
RVBW's ambitious objective is to be a climate neutral company by 2030. To this end the bus fleet will be completely converted to e-mobility.
E-buses are equipped with five stacks of nickel-manganese-cobalt batteries with a total energy content of 490 kWh. The batteries are charged in the depot using infrastructure-incorporated top-down pantographs and the high-power contact rail on the top of the vehicle. The Acoustic Vehicle Alerting System (AVAS) for audible environmental protection warns passers-by of the approach of the silent electric buses.
Drivers also receive maximum assistance for their work. This starts with an air-conditioned seating area and also includes video surveillance of the passenger compartment, an electrically adjustable inside rearview mirror, and a reversing camera.