Sardinia, ARST gets €40M fundings for the purchase of 90 e-buses
ARST, the Sardinia Region's public transport company, will have around EUR 40 million at its disposal for the purchase of 90 12-metre electric buses. The news is reported on Italian specialized media Autobusweb. The sum was earmarked by the Regional Council in a resolution with the ultimate goal of replacing the entire public transport bus […]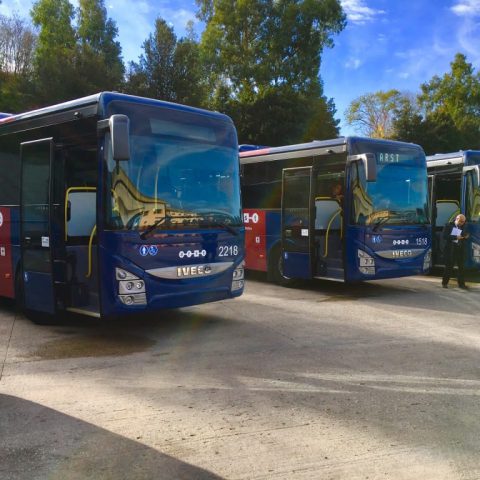 ARST, the Sardinia Region's public transport company, will have around EUR 40 million at its disposal for the purchase of 90 12-metre electric buses. The news is reported on Italian specialized media Autobusweb.
The sum was earmarked by the Regional Council in a resolution with the ultimate goal of replacing the entire public transport bus fleet with an environmental class lower than Euro 5 by 2030, and in the meanwhile encouraging the transition towards electric and hydrogen-powered vehicles, with a view to decarbonising operations.
Electric buses for Sardinia
The Region has planned the purchase of electric vehicles for urban and intercity public transport operations and the experimentation of hydrogen-powered vehicles to be combined with the construction of a hydrogen production plant that is set to be used for the rail connection between the city of Alghero and Fertilia airport, financed with Next Generation EU complementary fund.
"The electric technology developed for buses of this type requires a battery charging time of about 7 hours, for a travel range of about 250 km, compared to about 800 km for a diesel bus. This means that, for operational purposes, in order to guarantee with electric vehicles the service provided by diesel-powered buses, it is necessary to increase the number of the vehicles in the fleet and ensure the provision of adequate charging infrastructure," explained Transport Councillor Giorgio Todde.