Singapore, to ComfortDelGro the management of electric buses of NTU Campus
It will be Singaporean transport giant ComfortDelGro that will operate a fleet of twenty electric buses at the Nanyang Technological University (NTU) campus from September 2022. This comes three months after ComfortDelGro won a $30 million contract to operate electric shuttle bus services at the National University of Singapore (NUS) campus. The "multi-year contract," valued […]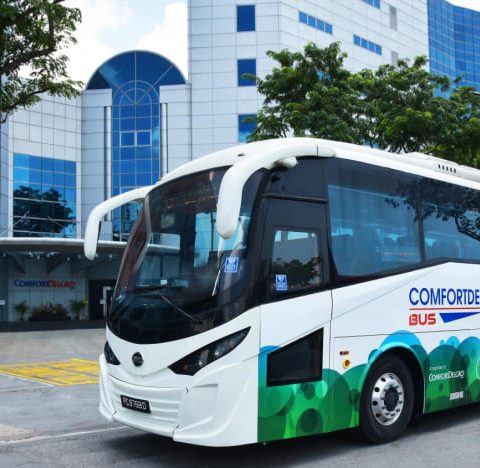 It will be Singaporean transport giant ComfortDelGro that will operate a fleet of twenty electric buses at the Nanyang Technological University (NTU) campus from September 2022. This comes three months after ComfortDelGro won a $30 million contract to operate electric shuttle bus services at the National University of Singapore (NUS) campus.
The "multi-year contract," valued at approximately $20 million, will see ComfortDelGro Bus serve four routes within NTU, operating between 7:30 a.m. and 11 p.m. daily, holidays included.
«We are excited and grateful that NTU has given us the confidence to operate their shuttle services», said ComfortDelGro Bus CEO Stephen Chow, adding that the company plans to roll out state-of-the-art fleet management and user-friendly interfaces at both NTU and NUS campuses.
NTU administration senior vice president Tan Aik Na said: «Switching to electric buses for our campus shuttle service offers a greener way to travel for our community and is a reflection of the university's commitment to decarbonisation and sustainable development under the NTU Sustainability Manifesto».
Ms Tan noted that in line with its sustainability plan launched last October, the university aims to achieve carbon neutrality, as well as a 50 per cent reduction in carbon emissions, by 2035. ComfortDelGro Bus aims to electrify 20 per cent of its private bus fleet by 2025 and convert its entire fleet to electric buses by 2030.