Solaris, a new contract from Poland. 6 ebuses to Ostrów Wielkopolski
The Polish city of Ostrów Wielkopolski commissioned six Solaris Urbino 12 electric buses. The contract value amounts to slightly over PLN 16 million (3.5 million euros). In the city, four electric buses by Solaris have been riding on the streets since 2017. Pursuant to the newly signed contract, they will be joined by six new Solaris Urbino 12 electric vehicles next year. Further 27 Solaris […]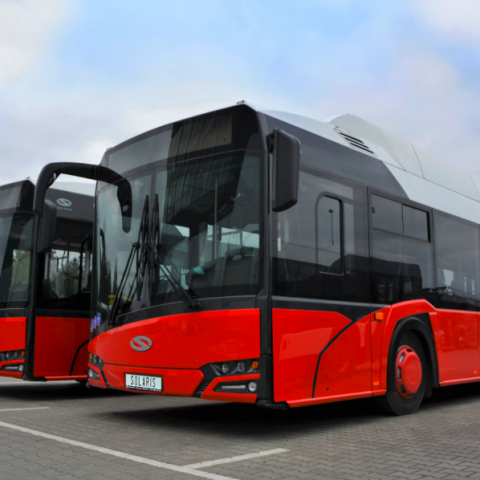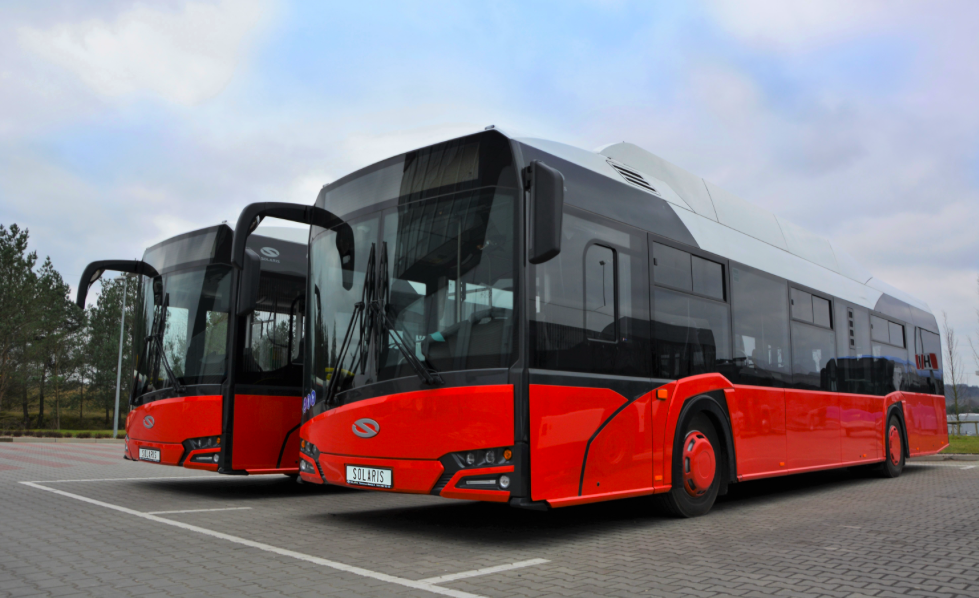 The Polish city of Ostrów Wielkopolski commissioned six Solaris Urbino 12 electric buses. The contract value amounts to slightly over PLN 16 million (3.5 million euros). In the city, four electric buses by Solaris have been riding on the streets since 2017. Pursuant to the newly signed contract, they will be joined by six new Solaris Urbino 12 electric vehicles next year. Further 27 Solaris buses with traditional drives are in operation.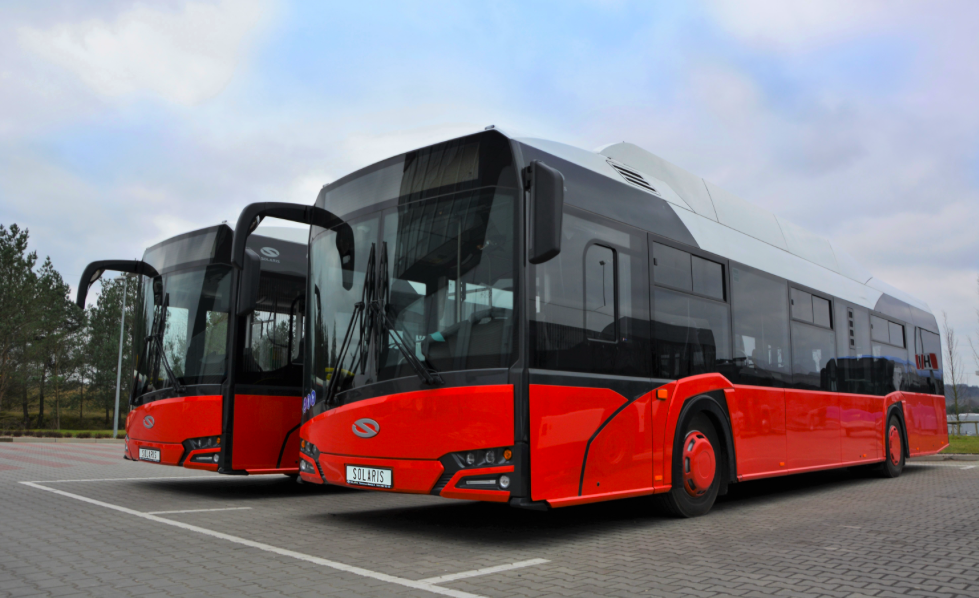 Pantograph charging in Ostrów Wielkopolski
The Solaris Urbino 12 electric ordered will be fitted with a 160 kW traction motor. The vehicles are to be propelled with energy derived from 200 kWh Solaris High Energy batteries alone. They will allow for charging by plug-in and via a roof-mounted pantograph. Together with the electric buses, Solaris will deliver three chargers to the city carrier.
Each of the six ordered zero-emission Urbino 12 electric buses holds a total of 28 seats and room for 49 passengers standing.
A defibrillator on the electric bus
The comprehensive equipment of the electric buses for Ostrów Wielkopolski will encompass an air conditioning system covering the whole vehicle, and a passenger information system, among others. The passengers will find six double USB charger ports at their disposal; these enable the recharging of electronic equipment during a bus ride. An additional solution the carrier has opted for is placing a defibrillator on board of the vehicle.
The city is one of 16 Polish cities which use electric buses of the Solaris brand for municipal transport on regular routes.