Solaris in Norway, five Urbino electric bus to Kristiansand
Electric bus. In July, Solaris delivered further buses to Norway. The delivery of five Solaris Urbino 12 electric for Boreal Buss AS from Kristiansand was finished. This is the second Norwegian city after Oslo with Solaris emission-free vehicles. The contract has a value of 3 million euro. Solaris electric bus in two Norwegian cities Following, […]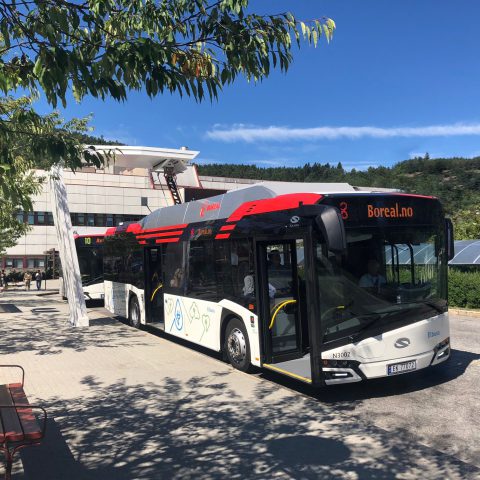 Electric bus. In July, Solaris delivered further buses to Norway. The delivery of five Solaris Urbino 12 electric for Boreal Buss AS from Kristiansand was finished. This is the second Norwegian city after Oslo with Solaris emission-free vehicles. The contract has a value of 3 million euro.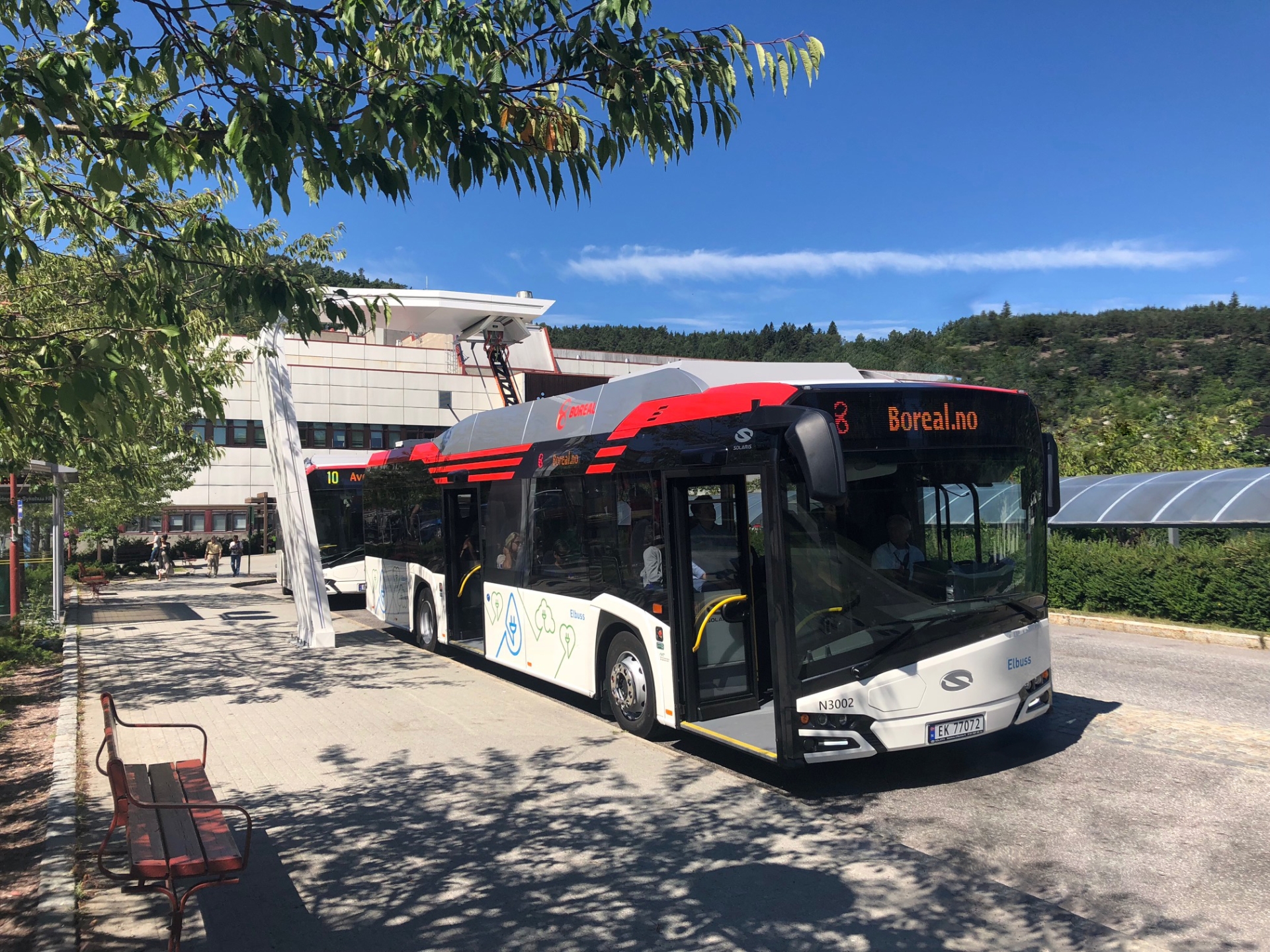 Solaris electric bus in two Norwegian cities
Following, the integral text of the press release sent from Solaris Bus & Coach about the delivery of five units of electric bus to Norway.
Solaris completed in July its second project involving the delivery of electric buses to the Norwegian market. Five twelve-meter vehicles have joined the fleet in Kristiansand and are already carrying passengers on the line number 10.
– We are very happy with the delivery of our buses to the capital of Southern Norway. We want to be one of the leading suppliers of zero-emission buses also in Norway, and thanks to the cooperation with our new client, Boreal Buss AS, we were able to deliver another Urbino electric – says Sverre Skaar, Managing Director of Solaris Norge AS. – Kristiansand is a very lovely city, and to see our buses running there makes me proud and I put this delivery on a high achievement level for our company – adds Skaar.
Electric bus with Zf traction motors
The twelve-meter Urbino electric bus for Kristiansand are powered by two traction motors (125 kW each) integrated with the electric drive axle. Energy is stored in 145 kWh Solaris High Power batteries. They are charged via a five-pole pantograph, mounted on the roof, prepared for a power of 300 kW and a plug-in connection. All lighting, external and internal, is made in LED technology. Vehicles are equipped with air conditioning with heating function. Passengers can charge their mobile devices in fifteen double USB sockets. The engine ignition is secured by an alcolock.
Solaris is the European leader in the field of electric bus manufacturing. The company has been present in Norway since 2006, delivering nearly 550 vehicles to 20 cities. Last year, Norgesbuss and Unibuss received a total of 4 Urbino 12 electric, which are running in Oslo. Kristiansand has just become the second city in Norway with electric bus by Solaris.