Taiwan to introduce 250 electric buses by 2023. Chung-Shin Bus Group turns to Danfoss as drivetrain provider
Taiwan national bus operator Chung-Shin Bus Group is bringing 150 electric buses in operation in the country by end 2022 (and further 100 within 2023). What is more, the company is developing its own bus model: Danish supplier Danfoss has been chosen as technological partner. Danfoss Power Solutions' Editron division has indeed supplied fully electric […]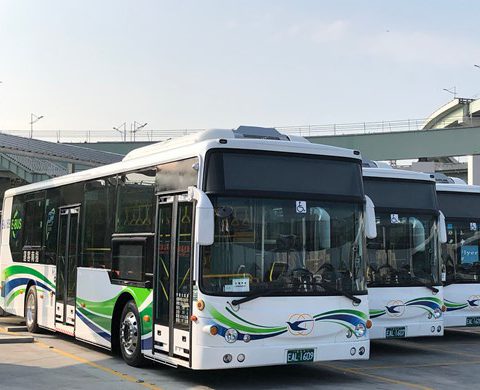 Taiwan national bus operator Chung-Shin Bus Group is bringing 150 electric buses in operation in the country by end 2022 (and further 100 within 2023). What is more, the company is developing its own bus model: Danish supplier Danfoss has been chosen as technological partner. Danfoss Power Solutions' Editron division has indeed supplied fully electric drivetrains.
Taiwan to see electric buses on the road by 2022
Chung-Shin Bus Group will roll out 150 fully electric buses featuring Danfoss' Editron technology into service in Taipei and New Taipei City by the end of 2022. A further 100 Chung-Shin Bus Group buses featuring drivetrains manufactured by Danfoss' Editron division are expected to enter service in 2023.
Each bus includes a PMI318B electric drivetrain featuring one motor, an inverter and a six-speed transmission. The supplier says its drivetrains "offer 30% increased efficiency and reduce operational costs by the same figure compared to traditional diesel-powered buses".
Christophe Natter, vice president of OEM sales for Danfoss Power Solutions, said: "With high torque performance, wide operation range and integrated gearbox, our on-highway drivetrain is perfectly suited for bus applications. Chung-Shin Bus Group received solid references for our solution from our other customers worldwide, giving them confidence that we are the right partner to join them on their electrification journey."