Tender, Consip: the pretenders to the "electric" title in Italy
Consip has made public the tenders submitted for the supply of 1,000 electric-powered buses with plug-in charging technology and pantograph, with a total value of more than 660 million euros. The initiative will enable public administrations to acquire the vehicles, taking advantage of resources under the National Recovery and Resilience Plan. Below is a summary […]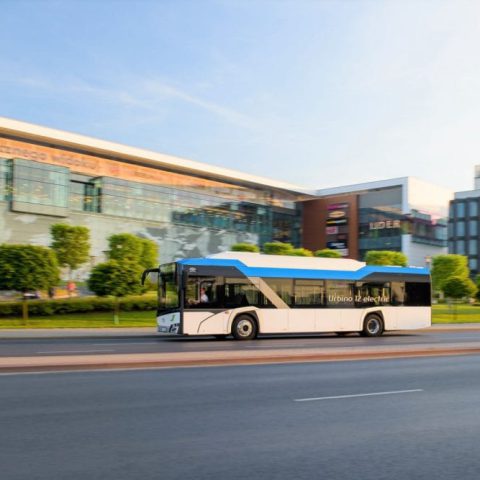 Consip has made public the tenders submitted for the supply of 1,000 electric-powered buses with plug-in charging technology and pantograph, with a total value of more than 660 million euros.
The initiative will enable public administrations to acquire the vehicles, taking advantage of resources under the National Recovery and Resilience Plan. Below is a summary of the manufacturers who have submitted bids:

A dozen manufacturers on the grid to win the Consip tender for a total of 1,000 electric buses. Whether the absence of Byd on the pantographplots was predictable in, there are many insights into a particularly appetizing tender. Leading the way is Iveco, which is bidding in six out of seven lots (actually the tender is split into five lots, but four and five splits on the different charging modes). Also doing well is Solaris, which is pointing its finger at the segments that are most 'dear' to it but also playing the chip on lot two of the shorts. On the shorts also Karsan which, however, almost surprisingly, does not accept the challenge of the long vehicles. Rampini hangs on tightly to shorts (its core business) while Otokar plays wide-open thanks to a range that contemplates buses from six to 12 meters. For Evobus, the queen sizes are 12 and 18 meters, while IIA takes a step back on longs and puts its stamp on medium-shorts. On the 18-meter plug-in lot, Smatbus pops up.
Two purchase options are provided for administrations:
in the case of purchasing buses without specific customizations, PAs will be able to place a direct order on the basis of the best technical-economic offer, in relation to price and performance (e.g., consumption, vehicle safety, passenger comfort)
in the case of the purchase of buses with specific customizations, PAs will be able to relaunch with a specific tender the competitive comparison between the awardees of the Framework Agreement, selecting the supplier with the criterion of the most economically advantageous offer.
PAs and tpl companies will be able to customize the buses according to their needs with colors, liveries, additional equipment for the driver's seat and passenger compartment, on-board devices in use for tpl, driver assistance systems or the use of a full service maintenance service, and they will be able to choose the vehicles with the type of charging that best suits their needs from those made available: depot charging (overnight charging at the depot), opportunity charging (plug-in charging + optional pantograph) and flash charging (pantograph for short charging at the terminus and at stops along the route).
Thanks to this initiative, the Consip offer for alternative fuel buses – which already includes Extraurban buses, city buses and Cng buses available to regional and local PAs and public transport companies, for the renewal and green transition of the vehicle fleet – will be expanded.