TfL launches new e-buses on the road and calls for long term funding deal
A new fleet of full electric buses to revolutionize London's transport and mobility in a green way, as well as encourage even more people to return to public transport in the post-pandemic. The e-buses in the English capital are a sign of the commitment of the city and Tfl (Transport for London) to electrify its […]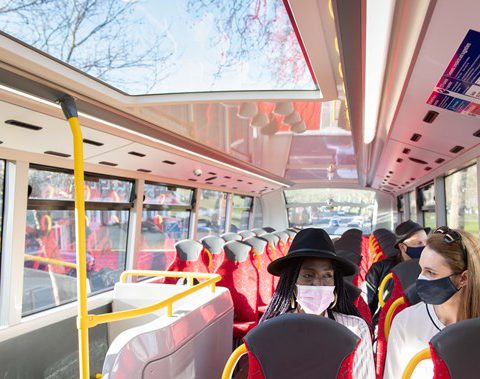 A new fleet of full electric buses to revolutionize London's transport and mobility in a green way, as well as encourage even more people to return to public transport in the post-pandemic. The e-buses in the English capital are a sign of the commitment of the city and Tfl (Transport for London) to electrify its fleet, removing the old, more polluting vehicles from the streets.
TfL is introducing new buses on the 63 north-south route that have a number of innovative features aimed at making them an even more attractive and green alternative to the car. The first buses went into service in December and were manufactured by ADL, the country's largest bus and coach manufacturer.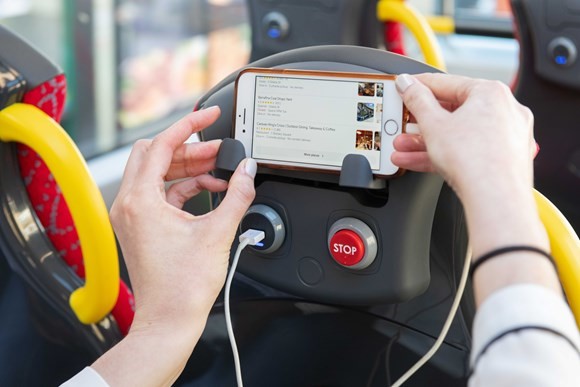 The new buses have usb chargers and cell phone holders in the seats so that passengers can work or relax during the trip. There is also a skylight on the upper deck, a larger rear window, and grab bars on the back of the seats instead of vertical posts . With high-back seats throughout the trip they will be more comfortable and a wood-effect floor adds to the state-of-the-art design.
The vehicles also have a larger area for wheelchairs and strollers. CCTV cameras have also been upgraded to provide high-definition footage, making the trip even safer and more secure.
New digital signage onboard the buses shares a wider range of real-time information, including time to next stop, disruptions and service updates.