The 13.5-meter Ebusco 3.0 for Dutch operator Ebs
Thirty-one electric buses have been ordered from Ebusco by Dutch public transport operator Ebs. These are the 13.5-meter 3.0 model: scheduled for delivery in the last months of 2023. Some features of these vehicles? Fully electric heating system and 49 seats for intercity transport, with the possibility of increasing on the Class I side. Wilko […]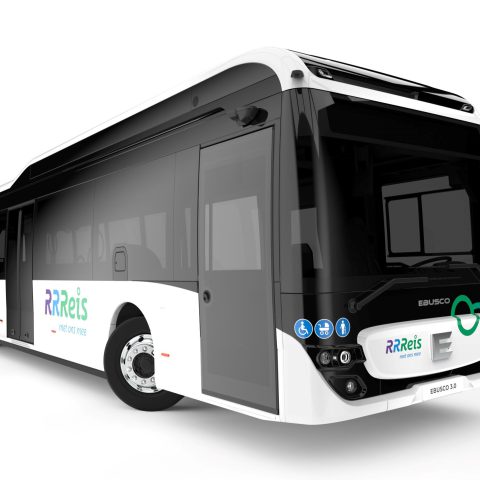 Thirty-one electric buses have been ordered from Ebusco by Dutch public transport operator Ebs.
These are the 13.5-meter 3.0 model: scheduled for delivery in the last months of 2023.
Some features of these vehicles? Fully electric heating system and 49 seats for intercity transport, with the possibility of increasing on the Class I side.
Wilko Mol, Ceo of Ebs comments: «We are very pleased to add the Ebusco 3.0 buses to our fleet. This is our first order at Ebusco and we trust that Ebusco will meet all our expectations»

Steven van der Burg, Sales Director of Ebusco, adds: «We are happy and honoured to welcome Ebs as a new customer. Together we can fulfil our common goal to make public transport in the Netherlands even more sustainable. We look forward to work together with EBS in the next years and are looking forward to see an increasing number of Ebusco 3.0's hit the Dutch road»