The first electric minibus in Bulgaria is signed Karsan (and it's an e-Jest)
Karsan standard bearer for electrification of European fleets. The Turkish manufacturer, in fact, has signed the first electric minibus in Bulgaria, delivering 4 e-Jest buses to the city of Dobrich. The e-Jest minibus, the first electric bus for public transport in the city, was purchased by the municipality with European funding, and features unique dimensions […]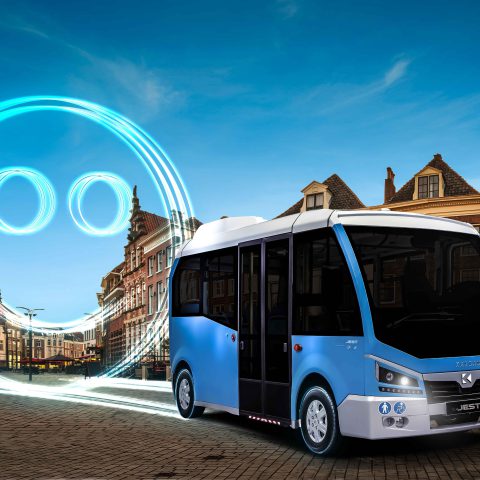 Karsan standard bearer for electrification of European fleets. The Turkish manufacturer, in fact, has signed the first electric minibus in Bulgaria, delivering 4 e-Jest buses to the city of Dobrich.
The e-Jest minibus, the first electric bus for public transport in the city, was purchased by the municipality with European funding, and features unique dimensions in the 6-meter class, high maneuverability and superior range performance.
With its fleet of more than 100 electric buses, Bulgaria continues to invest in public transport in an environmentally friendly way. With this export to Bulgaria, where Karsan was already present with its fleet of diesel- and CNG-powered buses, the number of Karsan buses in the country now stands at nearly 50.
Emission-free travel with a range of up to 210 km
Proven and featuring high maneuverability and unmatched passenger comfort, the e-Jest is equipped with a BMW electric motor capable of 184 hp of power and 290 Nm of torque with optional 44 or 88 kWh batteries, also manufactured by BMW. Offering the best performance in the 6-meter bus line with a range of up to 210 km, the small e-Jest city bus also boasts a regenerative braking system that provides energy recovery by allowing the batteries to self-recharge at a rate of 25 percent. Decorated with a 10.1-inch multimedia touchscreen, a fully digital dashboard, keyless ignition and USB ports, as well as an optional WiFi-compatible infrastructure, the e-JEST is no less comfortable than passenger cars thanks to its 4-wheel independent suspension system.