The first Skoda E' City electric bus is running on the streets of Prague
On Monday 17th January, the new Skoda E' City electric bus from the Skoda Transportation Group went on its first test drive with passengers in Prague. The electric bus will now take test drives mainly on lines 154 and 213 and during weekends also on line 124. Prague is the first city where this new […]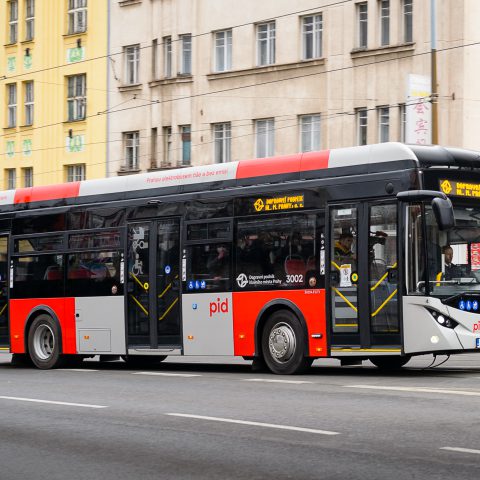 On Monday 17th January, the new Skoda E' City electric bus from the Skoda Transportation Group went on its first test drive with passengers in Prague. The electric bus will now take test drives mainly on lines 154 and 213 and during weekends also on line 124. Prague is the first city where this new Czech electric bus is in service. Passengers and residents of the capital will appreciate this novelty, as it does not produce carbon dioxide emissions and other harmful substances.
The total value of the contract including possible options is CZK 207 million. The Transport Company of the Capital City of Prague. Prague (DPP) has ordered a fleet of 14 vehicles and will deploy them mainly on lines 154 (Strašnická – Koleje Jižní Město) and 213 (Želivského – Nádraží Uhříněves) and during weekends also on line 124 (Želivského – Zelený pruh).
14 new Skoda E' CITY electric buses will operate on two lines in Prague, replacing older diesel buses. Each electric bus will cover an average of 60,000 km per year. Each year, the buses together will save about 252,000 litres of diesel fuel and produce 714 tonnes less CO2 in the air.
This is the first delivery of electric buses by Skoda Transportation Group in cooperation with its sister company Temsa, which supplied the bodywork based on the given specification. To this, Skoda added the best of its own production – complete electric equipment including batteries and pantograph. The entire assembly and complete tests were then carried out in the Pilsen factory, testing phase and homologation process took place in Pilsen and close surroundings.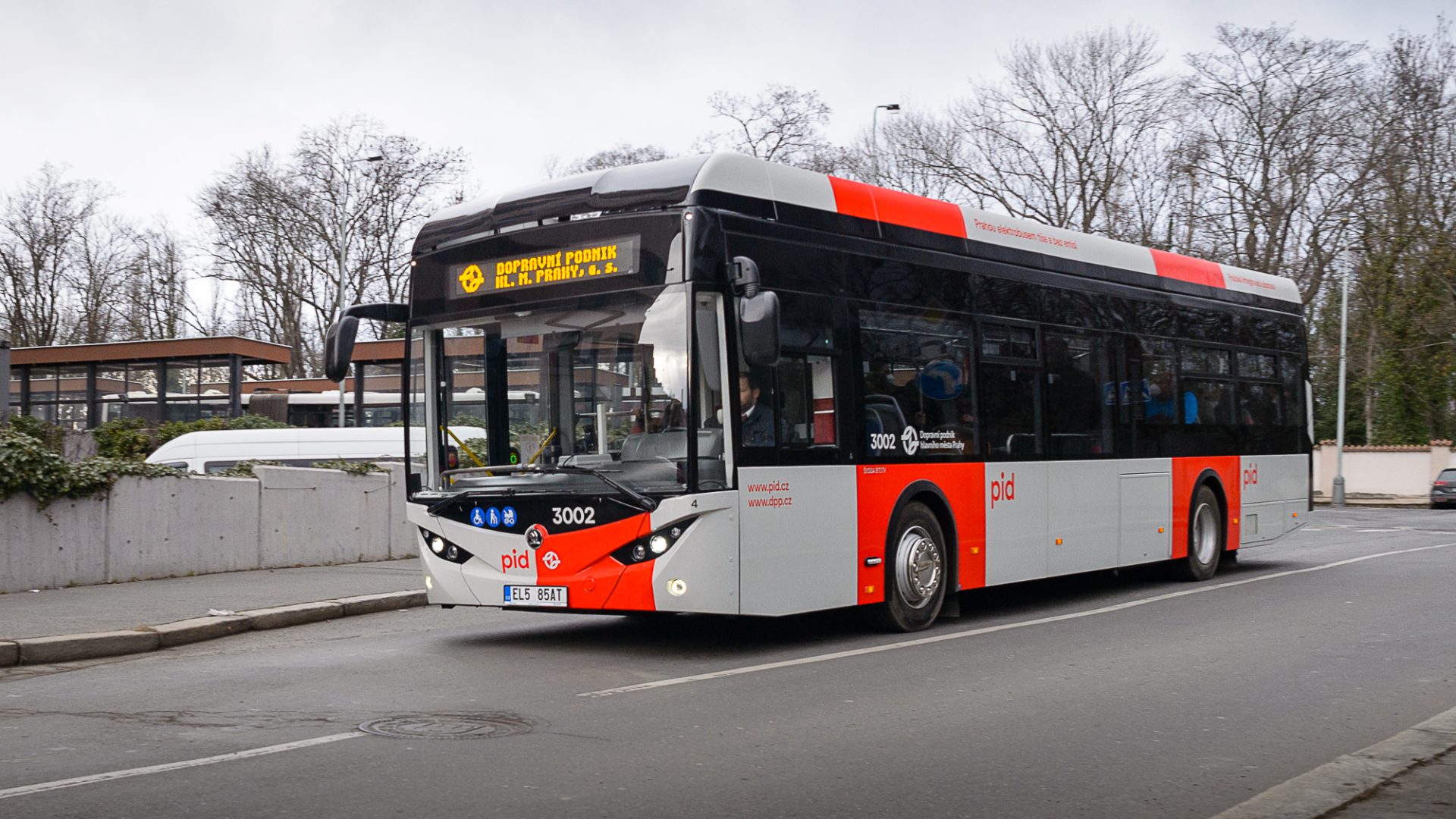 Skoda's and DPP's comments
«It's always a special moment when you can ride for the first time on a completely new product that dozens of our people have worked on developing and producing. Moreover, I am glad that it is Prague where passengers will ride on our new electric bus and we will show the trend of development and modernisation of transport together. After all, emission-free vehicles are a key part of modern transport and help to reduce not only the carbon footprint but also the operating costs of the carrier. They make a significant contribution to cleaner air and a more harmonious urban environment», says Tanya Altmann, Senior Vice President Bus Mobility Solutions at Skoda Transportation.
«It is almost to the day since we put our first two mini-electric buses into service 12 years ago. It was on line 292. They weren't very reliable, and after less than 2 years we took them out of service. Since then, electric bus technology has made a major qualitative leap. Today, we are launching our first own electric bus with a standard 12-metre length, and within a month we will be launching the remaining 13 – the basis of our future electric bus fleet. I firmly believe that they will serve passengers impeccably. But it won't just be these 14 vehicles. As part of the gradual electrification of bus lines, we plan to purchase up to 100 more electric buses over the next three years, and we will announce a public tender for them later this year», said Petr Witowski, Chairman of the Board of Directors and CEO of DPP and adds: «We will be running the first Skoda E' CITY 36BB electric bus on three different lines for the next month in a test run with passengers. We need to collect as much data as possible from actual traffic in Prague and the energy management of the vehicle in order to prepare the schedules for the regular routine deployment of all 14 electric buses from mid-February this year. The new electric buses will replace the 14 oldest diesel buses that we will retire. Once in full routine service, the average range of the electric buses should be about 60,000 kilometres per year».
«We have secured low-floor buses for passengers on all city lines in Prague and today we can mark another important milestone: a 12-metre Skoda E' CITY electric bus has taken to the streets of Prague. In total, DPP will have 14 of them in its fleet. We will start deploying them all gradually from February. And we are definitely not stopping there. In the next three years we want to buy another 100 electric buses. This year we will launch a public tender. My goal is for DPP to be a flagship among transport companies in the Czech Republic and to use modern 21st century technologies. Prague will become a city where bus services within public transport will be routinely provided by quiet and emission-free vehicles. We are reducing traffic noise in Prague, contributing to the cleaner air we breathe and improve the overall environment. I want Prague to be a welcoming place to live, and the DPP bus fleet will do just that», said Adam Scheinherr, Deputy Mayor of Prague for Transport and Chairman of the DPP Supervisory Board.
"Unique charging system"
Skoda E' CITY offers a unique solution with double pole charging and galvanically insulated charger in the vehicle. In practical terms this means that in the course of the day, when the bus is in operation, its traction batteries are repeatedly charged via the pantograph from the existing infrastructure for tram power lines or the trolley bus power lines being planned for the future. DPP already has infrastructure for this type of charging prepared at the terminal stops Strašnická and Želivského. Charging here will take 15-30 minutes and will top up part of the battery's overall capacity, allowing the bus to complete another circuit on the line. The advantage of this solution is the ideal control of the vehicle's energy balance and, most importantly, the low costs for charging infrastructure. Electrobuses with this type of charging have a longer real daily range and greater flexibility for deployment on various routes. Moreover, Prague will get advanced energy management of the entire vehicle fleet from Skoda Transportation Group, which will allow economically effective charging of batteries and extend their life span.
Technical information about electric bus Skoda E' CITY
The new electric bus for DPP is of the type Standard (Sd) for urban lines, it is 12 metres long and its design speed is 80 km/h. It is in the new livery of Prague Integrated Transport (Czech acronym PID) vehicles, and its technical specifications comply with the PID quality standard. E' CITY is a fully low-floor, zero-emission, battery-powered bus with a guaranteed range on a single charge of more than 100 km for the entire design life of the batteries, including heating and cooling of the interior. The battery capacity is up to 150 kW and charging is via a double pole pantograph located on the vehicle and onboard galvanically insulated charger directly from the 600 V/750 V DC network. Pantograph has it owns camera for control of right position and function. It is also possible to utilise the possibility of overnight plug-in charging (with connector CCS-2 from the socket 3x 400 V AC) at the depot. Air conditioning and heating are also wholly electric. The driver's cabin is closed in order to ensure greater safety.
Naturally there is space for two prams or wheelchair users and also room reserved for persons with limited mobility. The electric bus has a modern information and processing system, including automatic counting of passengers and equipment for the blind. There is also a CCTV system to ensure passenger safety.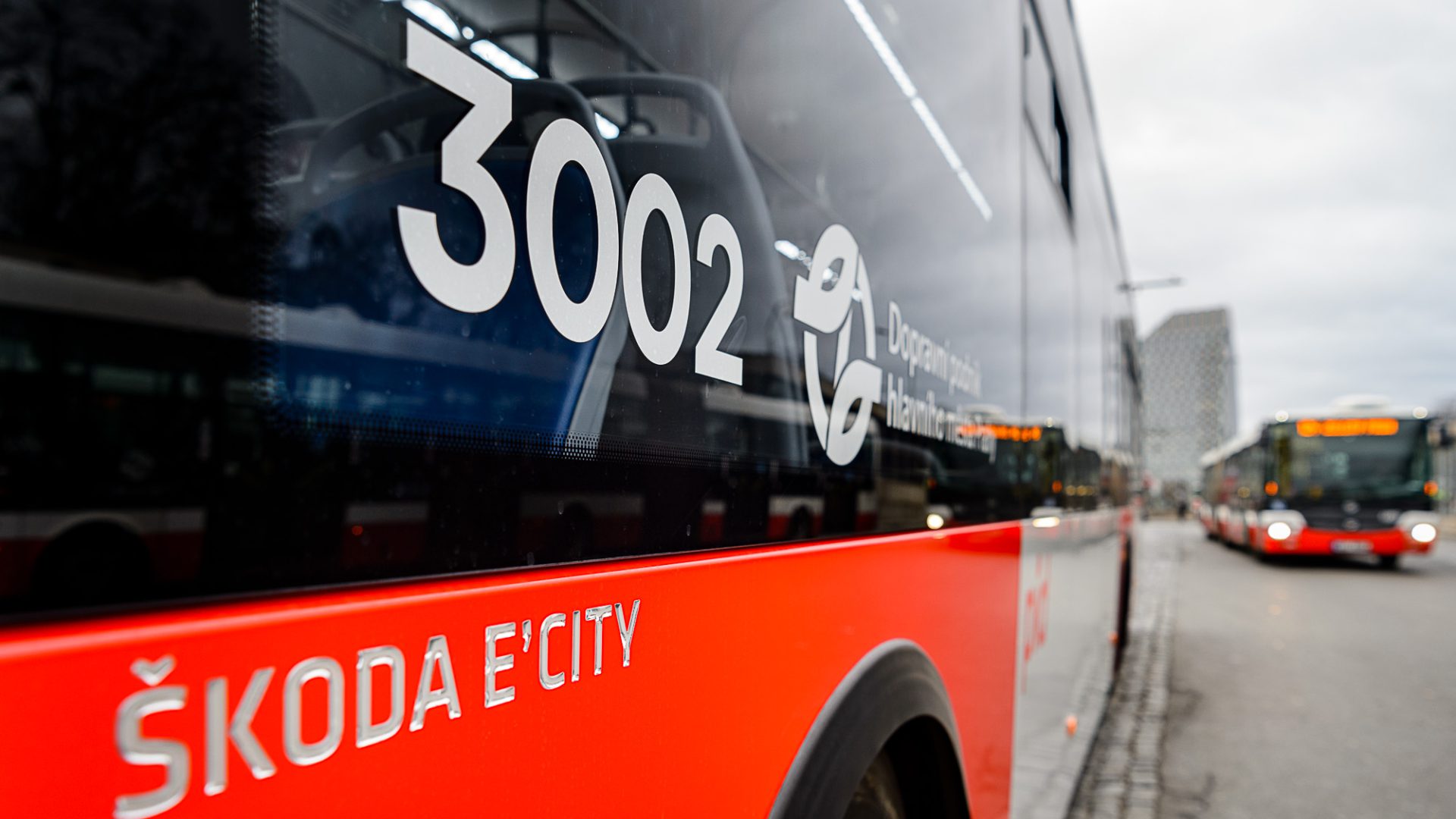 Basic technical data about electric bus Skoda E' CITY
Manufacturer: SKODA ELECTRIC a. s., member of Skoda Transportation Group
Length: 12.095 m
Width: 2.55 m
Height: 3.3 m
Wheelbase 5,805 mm
Total maximum weight: 19,000 kg
Maximum speed: 80 km/h
Door count: 3 double doors
Boarding height: 32 cm
Total number of seats: min.28 (of which 2 tip up)
Total number of passengers: 69
Declared lifespan: min.12 years
Motor power: 160 kW
Charging performance of fast charging: up to 150 kW
Backup plug-in charging: The vehicle is fitted with a standardised type CCS 2 charging socket.