Arrival chosen by UK government to be presented at the Global Investment Summit
Arrival, a company pioneering a new and affordable method of designing and manufacturing electric vehicles, announced that it has been selected by the UK government to make a presentation at the Global Investment Summit in London, where two hundred of the world's most important decision makers will be in attendance. The summit will take place […]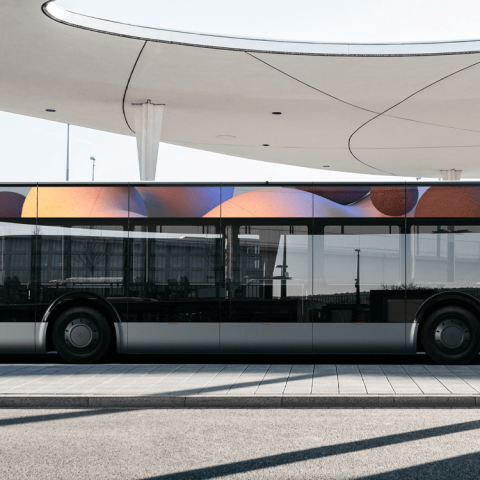 Arrival, a company pioneering a new and affordable method of designing and manufacturing electric vehicles, announced that it has been selected by the UK government to make a presentation at the Global Investment Summit in London, where two hundred of the world's most important decision makers will be in attendance.
The summit will take place on Tuesday, October 19 in central London, followed by an evening reception at Windsor Castle, where Arrival will be featured as one of the so-called "Green Dozen," a group of twelve companies that can help solidify the UK's position as a leading global center for green technology.
Why UK pick Arrival for the Global Investment Summit
Avinash Rugoobur, President of Arrival said: «It's an honour to be selected by the UK Government to present Arrival at the Global Investment Summit. Arrival's rapid growth is a clear reflection of the demand for more sustainable and equitable mobility solutions for cities and governments here in the UK, and around the world. We're proud to showcase Arrival's mission and our in-house innovations in such a prestigious setting, as we transform the automotive industry and pioneer a radical new method of EV design and production in local Microfactories globally»
Minister for Investment, Gerry Grimstone said: «The Global Investment Summit will put UK innovation on the map and demonstrate how we can use investment to nurture technological developments and propel our economy towards a more prosperous, exciting future. Our showcase businesses show why the UK is a global hub for green technology, and I am proud that Arrival will be presenting their innovative zero-emission electric vehicles through digital experiences to some of the world's most high profile investors at the summit. Our industries of the future like the automotive industry will not only help ensure a cleaner, greener planet but also create high value jobs in Oxfordshire and across the UK».