Switzerland, the first electric articulated bus is Vdl. For a pilot
Switzerland makes its first steps in the world of electric articulated buses. The transport company of Basel (Basler Verkehrs-Betriebe BVB) has received a Vdl Citea Slfa-181 Electric in Brt version, for a pilot project that will involve testing on all bus lines in the city. The beginning of the pilot is scheduled late this year. BVB, […]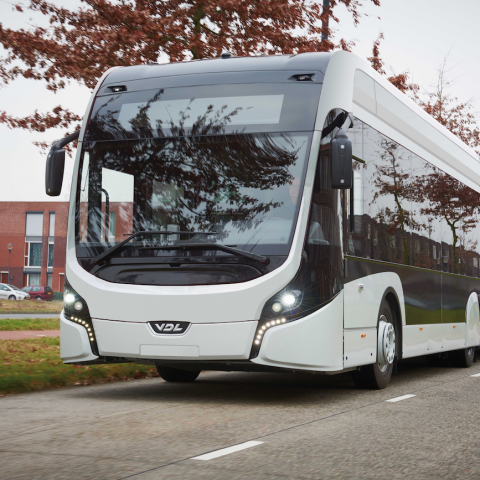 Switzerland makes its first steps in the world of electric articulated buses. The transport company of Basel (Basler Verkehrs-Betriebe BVB) has received a Vdl Citea Slfa-181 Electric in Brt version, for a pilot project that will involve testing on all bus lines in the city. The beginning of the pilot is scheduled late this year.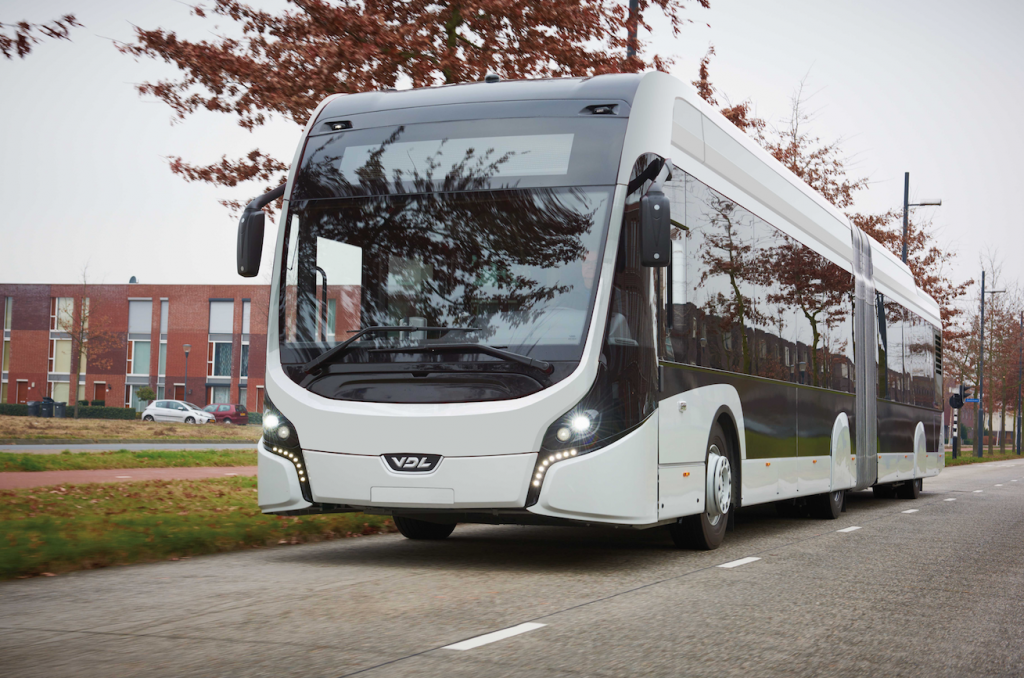 BVB, a pilot for gaining experience with electric buses
BVB decided to go into this project with the aim of  gaining some initial practical experience with electric bus operation. From 2027 the company will use exclusively 100% renewable drive technology. The Vdl Slfa-181 Electric, that was awarded with the Sustainable Bus of the Year 2018 in Urban category, is a low floor bus with a length of 18.1 metres, equipped with an electric powertrain by Siemens. The same bus runs in 43 units in Eindhoven. The vehicle for BVB is equipped with a 248 kWh battery pack and a 450 kW rapid charger. During the pilot period, the rapid charging will take place at the BVB depot. The electric bus is charged in about 50 minutes.
Looking widely on the whole market of electric vehicles in Switzlerland, the EVs share on new vehicle registration is 2.7 %. As mentioned on Electrive.com, the country aims to increase this to 15% by 2022. Representatives from politics and industry have agreed to cooperate on a road map to help facilitate the undertaking.
100 per cent renewable energy
"We look forward to this new bus and are convinced that our passengers will also welcome the electric bus," says Marcel Kuttler, head of technology at BVB (182 km of tram and bus lines, more than 130 million passengers carried per year). "The bus is comfortable, quiet and drives on 100% renewable energy.". "Vdl Bus & Coach is an experienced E-Mobility transition partner, and the fact that BVB has chosen to partner with Vdl to gain practical experience with electric vehicles and that we are now also going to provide support for furthering the sustainability of public transport in Switzerland is something we take great pride in, " says Alex de Jong, business manager public transport VDL Bus & Coach B.V.