VDL, for the bus division it's time to invest. Earnings will come. 2018 financial report is out
Electric buses are expensive not only for the customer… but also for the manufacturer. While it is known that an electric bus costs in average more than twice as much as a corresponding diesel model (around 40 per cent goes for the batteries), the costs in research and development of electric technologies, at least in this […]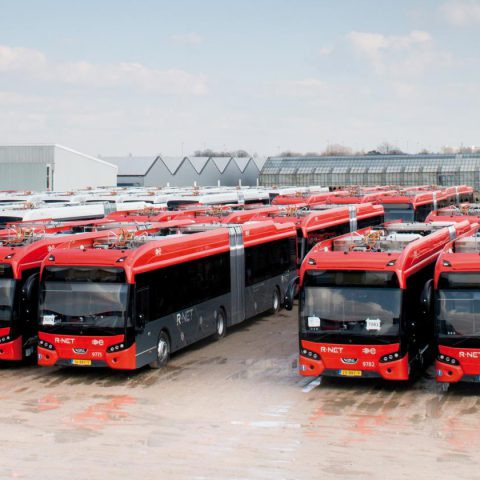 Electric buses are expensive not only for the customer… but also for the manufacturer. While it is known that an electric bus costs in average more than twice as much as a corresponding diesel model (around 40 per cent goes for the batteries), the costs in research and development of electric technologies, at least in this "early adoption" stage, are considerable. The 2018 financial report of VDL Group is a proof of this, as the bus division ended the year with «a loss in line with expectations», using the words coming from VDL press release. Where the company mentions also investments in «hydrogen-powered vehicles».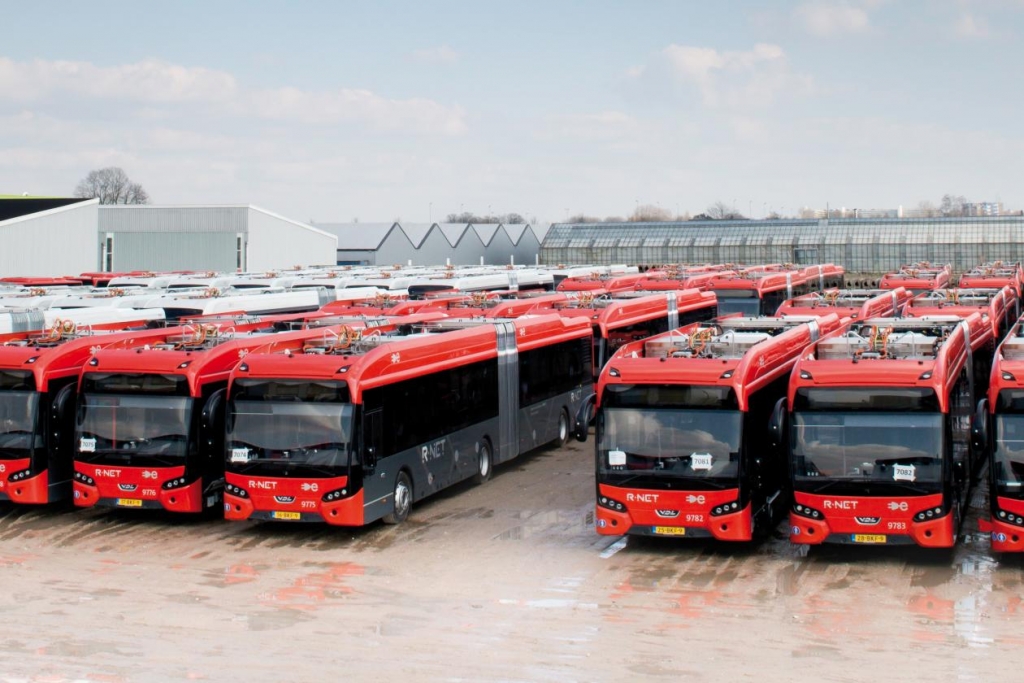 VDL, the year of Schiphol fleet's deployment
In general, the turnover of the Bus & Coach division dropped by 7% from €477 million to €445 million, VDL points out. The total number of large buses delivered in 2018 remained constant compared with 2017. With regards to electric buses, 2018 has been the year of the deployment of 100 electric buses in the Amstelland-Meerlanden concession: the largest fleet of fast charged electric buses in Europe. An achievement that made possible for VDL to end the year as the European market leader in the segment, according to Interact Analysis. In addition, hundreds of electric city buses were ordered last year, and they will be deployed in a number of Dutch cities including Amsterdam, Rotterdam, and Maastricht.
22 million electric km for VDL electric buses
The hundreds of electric buses that VDL has delivered to 14 cities since November 2016 have clocked up a combined total of more than 22 million 'clean' kilometres, VDL highlights, and continues: «The Bus & Coach division is investing in expanding its sales network to, for example, Scandinavia, Spain and Belgium. In order to facilitate customers in our core markets on a local level, we wish to be present in their immediate vicinity.
Because of substantial investments in, for example, the development of environmentally-friendly electric drive technology for heavy-duty mobility (battery and hydrogen-powered vehicles), VDL Bus & Coach ended the year with a loss in line with expectations. The steps we are taking are part of a broader programme to make the Bus & Coach division structurally financially healthy».
More employees in VDL group
Taking a look to all the activities of VDL group (buses and coaches are just a small part…), «the combined turnover rose by 18% from €5.049 billion in 2017 to €5.973 billion in 2018 – we can read in the press information by VDL -. The net result increased by 16% from €153 million in 2017 to €178 million in 2018. During 2018, VDL Group's combined order book value (excluding VDL Nedcar) grew by 62% from €768 million to €1.244 billion. The number of employees grew by 771 to 16,854 at the end of 2018. For VDL Groep, the year 2018 was also dominated by a large number of special activities, which included 936 support structures that we made for the mirror of the world's largest telescope in Chile, the largest fleet of electric buses entered into service, additional orders for electric buses, the e-truck co-developed with DAF and of course the acquisition of Siemens Hengelo – the 100th VDL company». VDL Groep Chairman Willem van der Leegte explains: «2018 was challenging and demanding. Because we succeeded in organising our planned growth, we are satisfied with our performance over the last 12 months»
VDL, what about car assembly?
Today, four different types of MINI and the BMW X1 are produced for the BMW Group. The turnover of the Car Assembly division increased by 28% from €2.850 billion in 2017 to €3.653 billion in 2018. The division ended the year with a positive result, VDL points out. The number of MINIs and BMW X1s to be built grew substantially: from 168,969 in 2017 to more than 200,000 cars in 2018. For the fourth time in the history of our car factory the number of cars that was built in one year rose above 200,000. «As a result of developments in the global car market, fewer cars are expected to be built in 2019 – according to VDL -. We have consequently reduced the number of flex pool workers at VDL Nedcar by more than a thousand. The company now has a total of approximately 6,000 employees». VDL Groep expects to invest approximately €165 million in machines, processes, buildings and digitisation in 2019.