China International Bus Expo 2019
11 December 2019

-

13 December 2019
China International Bus Expo (CIBE) has a strong focus on showcasing the industrial leading innovations and technologies, providing professional services towards not only domestic but international audiences.
Starting from 2012, we have successfully organised 7 editions of CIBE with an ever growing number of exhibitors and professional visitors, an expending exhibition space, and improving quality of exhibiting products.
CIBE 2018, a success
The 7th edition of CIBE drew to an end on November 21, 2018. With the theme of 'Green Bus, Environment Friendly', CIBE 2018 attracted 256 exhibitors in the sectors of whole vehicles, bus components, charging facilities and intelligent transport. The newest high-technology applications were showcased during the three day event in a space of 30,000 square meters.
Onsite of CIBE 2018, we held a series of exciting concurrent conferences and seminars with the theme of 'Green Bus, Environment Friendly', attracting close to one hundred professionals and industry experts to participate and give speech.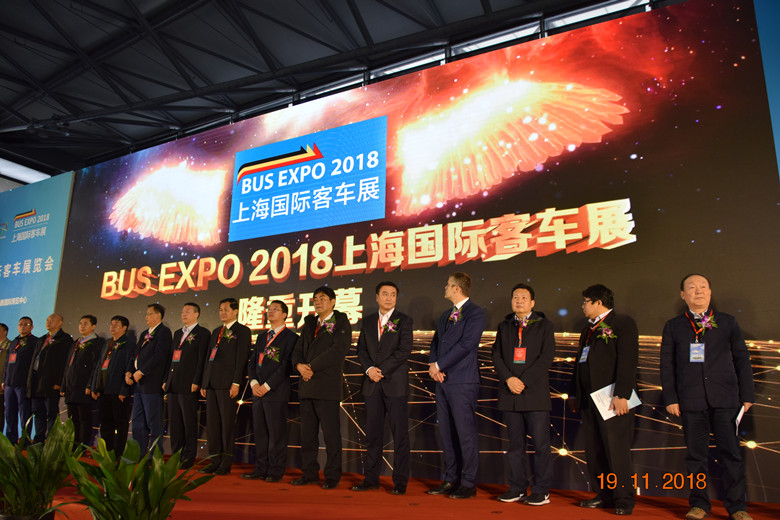 Yutong and Jingjing Electric at CIBE 2018
What our well-known exhibitors have to say about CIBE 2018:
Yutong Bus Co., Ltd: "Yutong Bus launched the "Bi-energy support Trolleybus" at CIBE2018, which is a collection of Yutong Bus Company's intelligent network technology. Yutong T7 and the new generation of business travel vehicle CL6 have solved the demand of passenger companies for "higher level" passengers transport. The launch of new products through CIBE was very successful."
Jingjin Electric: "CIBE has been offering many opportunities to help us communicate with foreign markets and understand the needs of overseas users. In the field of commercial vehicles, we have won strong market competitiveness with technology, quality, and cost-effective advantages together with the help of CIBE events. Jingjin Electric is currently the only new energy vehicle electric system company in China that is exported to the US in large quantities. Many follow-up models of Geely are also our leading development. The goal of Jingjin Electric is to build our bands overseas, and CIBE is a platform to achieve this goal!"
2019: CIBE's new expected peak
In 2019, CIBE will reach its new peak – we strive to become the driving force of Chinese public transport market! In the mean time, we expend our influence in the global market of bus and coach sector. At CIBE 2019, we expect to see more than 400 exhibitors, 800 purchasers and 35,000 professional visitors from over 20 different countries. Government authorities, such as Foreign Consulates in China and International Business Associations such as Chambers of Commerce will be widely invited! You will expect to see these decision makers at the Opening Ceremony and Concurrent Conferences.
CIBE 2019 concurrent conferences and seminars:
2019 Grand Ceremony and Announcement of 50 Most Innovative Companies in China Energy Saving and New Energy Automobile Industry
2019 Hydrogen Bus Key Technology and Maintenance Experiences Exchange Seminar
2019 Bus Informational Technological Innovation and Development Seminar
2019 China Public Transport Safety and Development Seminar