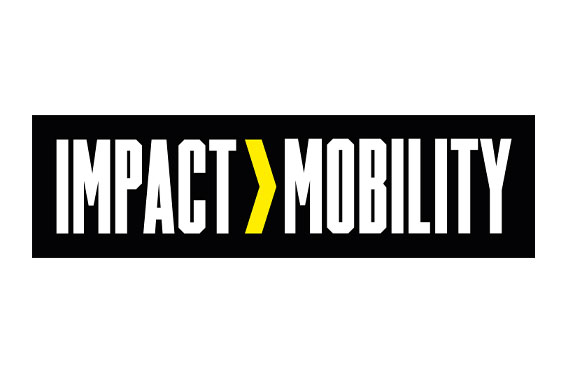 IMPACT>MOBILITY
24 June 2019

-

25 June 2019
Europe is undergoing a revolution in urban mobility. With cities outlawing ICE vehicles in their mission to meet ambitious zero-emission targets and a new-breed of mobility service providers battling to satisfy the needs of the on-demand consumer.
Backed by billions in investment, this has created a lucrative mobility marketplace where data is king. Yet, despite the hype, the unicorns and the game-changing potential, an uneasy truth remains; a defined ecosystem and clear business model for monetizing mobility has yet to emerge.
From Mobility as a Service and final mile logistics to public transportation and E-mobility, data will be the critical enabler bringing together fragmented stakeholder groups and ushering in a new era of urban transportation.
Join the mobility service providers, automakers and data platform providers, cities and public transit operators at IMPACT>MOBILITY to build the partnerships that will deliver sustainable mobility and create a long-term business model for its stakeholders.

An Agenda Designed to Transform Urban Mobility
Accelerate the Mobility Data Marketplace: Expand the ecosystem (e.g. retailers, tourism, cities,) through strategic partnerships to increase monetization of mobility data whilst delivering actionable insights that enable seamless urban transportation
Deliver Seamless Mobility as a Service: Integrate platforms (e.g. micromobility, public transit) and develop new partnerships to deliver a truly multimodal mobility solution serving the needs of the connected consumer
Smart Public Transportation for Smart Cities: Leverage connectivity and open APIs to deliver real time service updates and seamless payments resulting in a superior mobility proposition that pushes drivers out of their own cars
Supercharging E-Mobility: Propagate charging infrastructure, utilise smart grid tech and integrate EVs into shared fleets to drive adoption and enable cities to reach ambitious sustainability targets
Final Destination – The Last Mile:  Harness the power of mobility data (e.g. mapping, congestion etc) to optimise route, reduce cost of service and deliver a sustainable express solution whilst meeting the needs of the 'prime' consumer
The event is promoted by FCBI, one of the largest and fastest growing independent events companies in the world. It is the engine behind leading events in some of the world's most disruptive and fast-moving markets.
The importance of data: a report
From cars to public transport to commuter data, this really is BIG data. However, no one has found the perfect model to monetize this wealth of data.
How can mobility data be captured, shared and ultimately monetized effectively?
To tackle this complex topic, we spoke to the mobility and transportation industries' thought leaders and crafted an exclusive IMPACT>MOBILITY Report feat. Ford Mobility, Hyundai Motor America, Continental AG and ABI to name a few
Our editorial team spoke to senior-level mobility leaders to uncover some key insights such as:
Current data sets generated by automakers and mobility providers (featuring – Ford Mobility Europe, Hyundai Motor America, Uber Movement Cities)
How cities will use data for transportation coordination to reduce congestion, adjust traffic and coordinate the last mile (featuring – Cities of Helsinki, Vilnius, Lisbon and Winchester)
Profiles of companies with leading data marketplaces who effectively aggregating and monetizing mobility data (featuring – Verisk Analytics, Chordant, ConVEx, City Data as a Service)