2035 E-Mobility Taiwan is set to kick off from April 12 to 15
. Presenting a comprehensive E-Mobility ecosystem, 2035 E-Mobility Taiwan features 6 main categories: Electric, Autonomous, Connected, Interaction, Shared, and EVs, showcasing cutting-edge solutions from electric vehicles, EIC system (battery, motor, and electric control), ADAS, Internet of Vehicles to smart cockpit. The trade show presents a complete sourcing platform for electric and autonomous vehicle solutions. The […]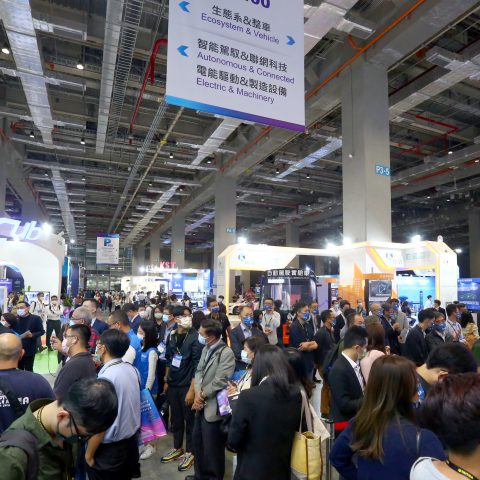 . Presenting a comprehensive E-Mobility ecosystem, 2035 E-Mobility Taiwan features 6 main categories: Electric, Autonomous, Connected, Interaction, Shared, and EVs, showcasing cutting-edge solutions from electric vehicles, EIC system (battery, motor, and electric control), ADAS, Internet of Vehicles to smart cockpit.
The trade show presents a complete sourcing platform for electric and autonomous vehicle solutions.
The '2035' in the trade show's name signifies that the future of transportation is anticipated to be dominated by electric and autonomous vehicles by 2035. In the last few years, driven by the severe impacts of climate change and global warming, the shift toward electric and self-driving vehicles in the automotive industry is showing an unstoppable momentum. The world's major automobile markets such as the United States and Europe are taking steps to phase out gas-powered vehicles. This month, the European Parliament formally approved a law to ban the sale of new gasoline and diesel cars in the European Union starting in 2035. Amidst the trend of smart mobility, Taiwan is ready to provide total solutions for global buyers in 2035 E-Mobility Taiwan. Here's why you shouldn't miss the exhibition.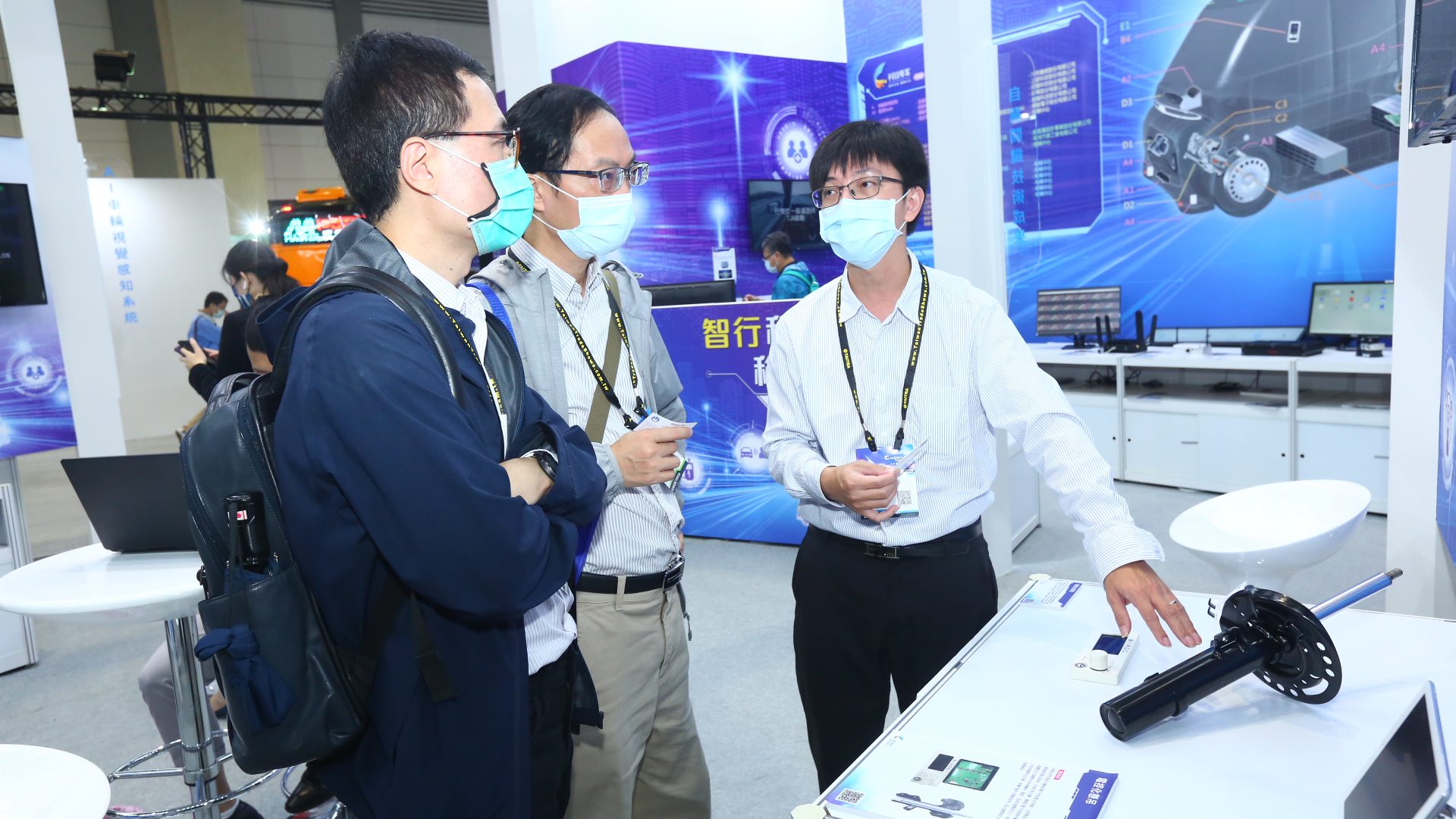 Drive Smart, Drive Sustainability
With Taiwan's strong backbone in semiconductor, ICT and advanced manufacturing, the scale of Taiwan's automotive electronics industry has grown rapidly over the years. Taiwanese companies have supplied parts and components to some of the world's top EV makers including Tesla. Based on the strong supply chain and corresponding to the global trends, user needs, and challenges in the future mobility sector, 2035 E-Mobility Taiwan will revolve around the two themes: Drive Smart, Drive Sustainability.
Drive Smart
To provide better driving experience, improve road safety, and enhance traffic efficiency, 2035 E-Mobility Taiwan brings innovations that provide vehicle connectivity, real-time data on traffic and road conditions, collision avoidance, driver behavior monitoring, ADAS, In-Vehicle Infotainment system. 
Exhibitors: Rohde-Schwarz, HCLTech, Advantech, Gigabyte, Clientron, Carota, Arcadyan, MiTAC, Keysight
Drive Sustainability
With a growing focus on reducing CO2 emissions and reaching a sustainable future, 2035 E-Mobility Taiwan showcases EV batteries, charging systems and stations, energy storage, and technologies that optimize the use of energy and manage charging demand. At the same time, Hotai Motor-the distributor of Toyota, will exhibit hydrogen-powered Toyota Mirai and Master transportation will showcase 12-Meter electric bus.
Exhibitors: Hotai Motor, Master Transportation, Texas Instruments, Delta Electronics, Zerova, PEWC, TECO, Chroma, Noodoe.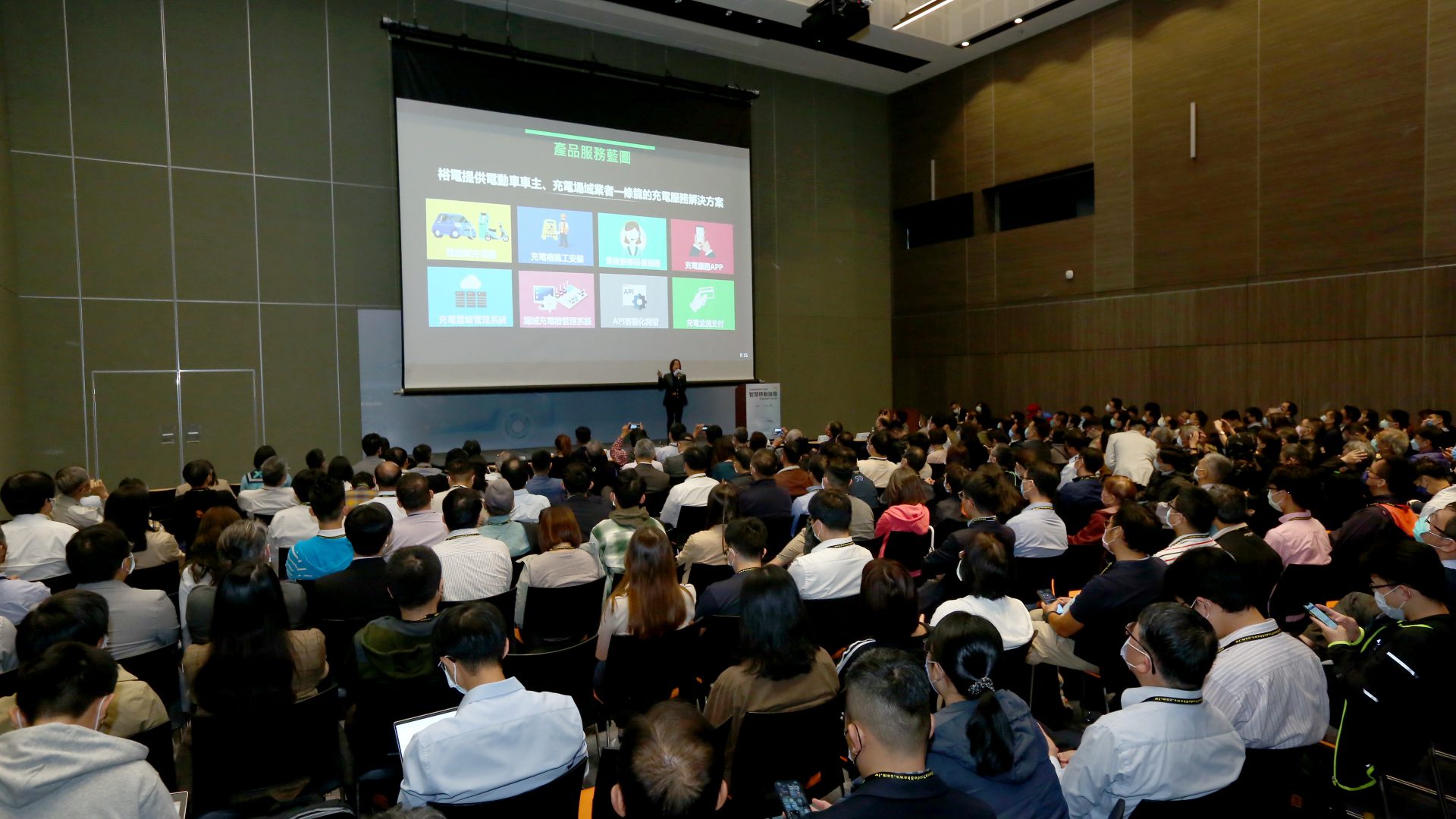 E-Mobility Global Demo Day
The concepts of smart mobility and sustainability bring infinite possibilities and inspire many startup companies to develop solutions and products that turn these concepts into reality. Taiwan External Trade Development Council (TAITRA) and Epoch Foundation hold the 'E-Mobility Global Demo Day', to scout new solutions for future mobility and foster business collaborations. After 2 rounds of selection, 12 startups are selected from the U.S., Canada, France, UK, Israel, Vietnam, and Taiwan to exhibit in the trade show this year. They will showcase technologies such as edge AI chip solution, automotive AI, human machine interface, imaging sensor chip, voice-AI technology, autonomous last mile delivery, and repairable battery for bikes and scooters.
One-Stop Shop for Automotive Solutions
This year, 2035 E-Mobility Taiwan will be held concurrently with TAIPEI AMPA and AutoTronics Taipei, offering global visitors a one-stop industry collaboration and sourcing platform for automobile and motorcycle spare parts, automotive electronics, and electric vehicles solutions. This all-in-one mega show has attracted nearly 900 exhibitors, making it an ideal platform for car manufacturers, Tier 1 suppliers, IT experts, fleet managers, government officials to source total solutions and explore new business opportunities.
Be Inspired by Various Activities
During the four-day trade show, the E-Mobility Forum brings together industry leaders and visionaries from around the world to discuss the most impactful developments across automotive industries. Moreover, major electric vehicle and semiconductor manufacturers such as Delta, AcBel Polytech, MIH, Pegatron, NXP, Texas Instruments will unveil innovations that address challenges in the electric vehicle revolution. There are also onsite guided tours led by industry KOLs that take you around the show floor and get a first-hand look of the latest mobility solutions.
2035 E-Mobility Taiwan is organized by Taiwan External Trade Development Council (TAITRA) and will be held in Taipei from April 12 to 15, 2023. Its virtual platform E-Mobility DigitalGO runs through April 10 to 23, allowing global visitors to easily source products and connect with suppliers. Overseas visitors can register here and visit the hybrid shows for free. Visit e-mobilityshow.com.tw and follow on social media to get updates from 2035 E-Mobility Taiwan.