Bus2Bus 2022: appointment in Berlin on 27 and 28 April
The international bus and coach industry will meet on 27 and 28 April at the Berlin Exhibition Centre for the third edition of Bus2Bus, after a 2021 event held online for obvious pandemic reasons. Product innovations, specialist presentations and networking events make BUS2BUS one of the industry's most important innovation platforms; it is organized by […]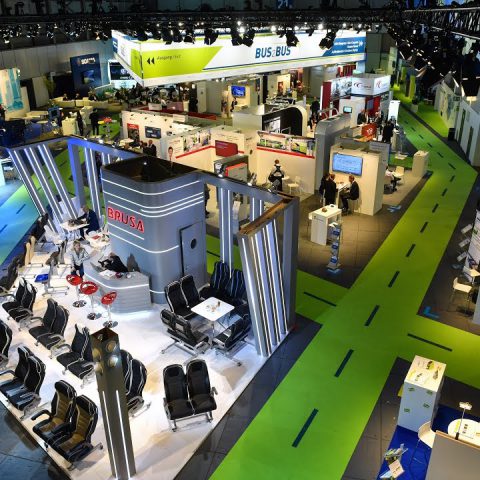 The international bus and coach industry will meet on 27 and 28 April at the Berlin Exhibition Centre for the third edition of Bus2Bus, after a 2021 event held online for obvious pandemic reasons.
Product innovations, specialist presentations and networking events make BUS2BUS one of the industry's most important innovation platforms; it is organized by Messe Berlin and the German Association of Bus and Coach Operators (BDO), which represents around 3,000 private bus operators in Germany.
Visitors can expect a diverse program. BUS2BUS, in fact, combines three events under one roof: the Trade Show, where German and foreign exhibitors present their innovations, the Future Forum and the BDO Congress with an interesting program of lectures and discussions, and BUS2Specials with various formats for networking.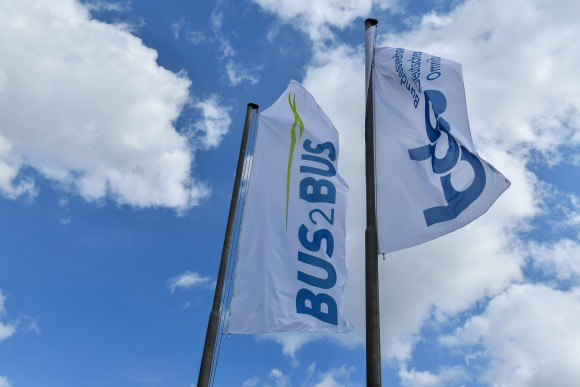 Bus2Bus 2022, between technology and design
Innovations to look at and touch will be on display at the Trade Show in Halls 19, 20 and 21. Bus manufacturers and suppliers from Germany and abroad have already confirmed their participation, including MAN, EvoBus, Daimler Buses, Otokar, Vdl Bus & Coach, Iveco Magirus, Ebusco, Switch Mobility and Skoda. These and other well-known manufacturers will bring a wide range of products. Visitors will be able to see both coaches and buses for local transportation in the exhibition area. About ten models will be available for test drives in the outdoor area, while young companies from the mobility industry will present themselves in the Startup Area.
The central themes of the show are sustainability and innovations. The focus of BUS2BUS 2022 will be, among other things, alternative drives, new infrastructure, retrofit possibilities and digital services. An important topic is new turn assistants. Artificial intelligence-based systems make buses even safer in urban traffic. This also demonstrates the industry's adaptability. Because of its adaptability, the bus is predestined to provide short-term answers to the challenges of innovative and sustainable mobility.
Thanks to new materials and manufacturing techniques, buses have long since become objects of style and design, customizable in vessel size and equipment. BUS2BUS would like to stimulate discussion on how design and aesthetics can contribute to a greater attractiveness and perception of buses in public life. Innovative concepts for bus tourism and long-distance transportation will be presented under the keyword "Fresh Travel."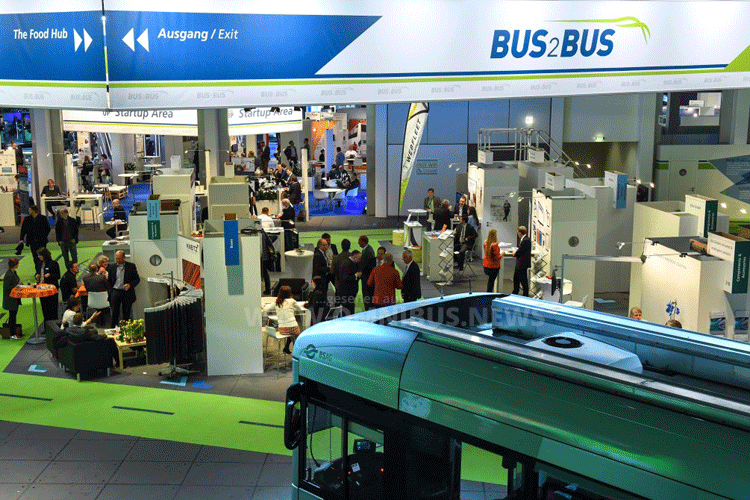 Bus2Bus 2022, between exchange and debate
At the Future Forum and the bdo Congress in Halls 20 and 21, speakers from business, politics and research will provide valuable insights into the future of the bus industry and discuss current challenges. The keynote address on April 27, 2022 will be given by innovation expert and author Lars Behrendt, CEO of innovation agency Granny & Smith, who will address the opportunities on the road to sustainable and innovative mobility. In keeping with this theme, the exchange in the following program revolves around new types of units and infrastructure. The role of buses in rural areas, on-demand services and future technologies such as autonomous driving are other podium topics.
The BDO Congress will be held under the title "Mobility & Environment" and will discuss funding opportunities for the bus industry, but also the question of how it can improve its image in public perception. The contribution of private bus companies to the transport turnaround and fair competition as a key to strong public transport will be discussed under the title "Competition & Change".
To take advantage of the opportunity for a personal exchange, BUS2BUS visitors can expect a new feature at this year's event. As part of the BUS2Specials, companies and experts will invite around twenty people at a time to workshops on the exhibition floor to exchange and deepen their knowledge. At BUS2Insights, companies can present their innovations, while at BUS2Pitch, startups have the chance to present themselves to a large audience of experts and convince a jury of their innovations. Finally, they can hope to win in exclusive prizes.
Tickets
Tickets are available exclusively online – there will be no on-site box office. An early bird ticket discount is available through April 15, 2022. The Day and 2-Day Passes entitle you to access to the Trade Show, Future Forum and bdo Congress, BUS2Specials and the new BUS2BUS plus online platform. The BUS2BUS plus online platform will feature exhibitor and product presentations as well as extensive networking opportunities with a matching function, appointment setting, chat and video calls. Selected portions of the stage program will also be streamed.