Towards BUS2BUS 2022. Half of the stand area already booked
Half of the available stand area for BUS2BUS 2022, to take place from 27 to 28 April 2022 in Berlin, is already booked. Along with MAN, IVECO, ZF, VDL, Alexander Dennis, Ebusco and many others, the key players in this sector have already registered for Germany's only comprehensive trade show for the bus industry, organizers […]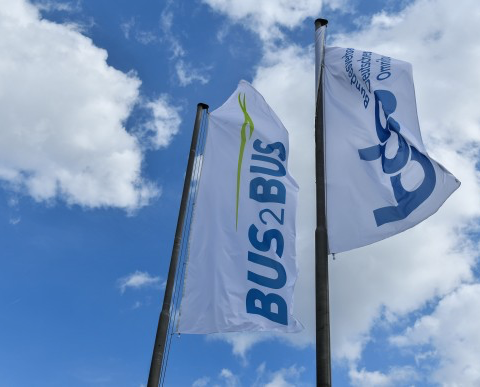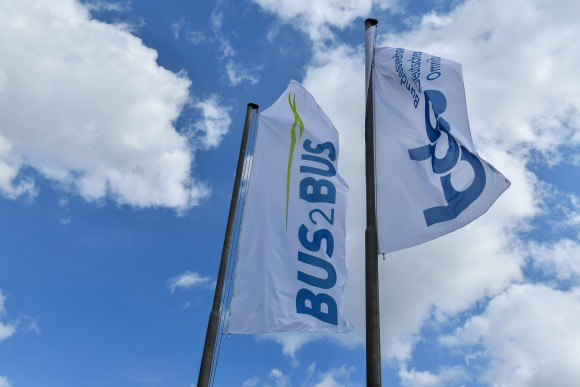 Half of the available stand area for BUS2BUS 2022, to take place from 27 to 28 April 2022 in Berlin, is already booked. Along with MAN, IVECO, ZF, VDL, Alexander Dennis, Ebusco and many others, the key players in this sector have already registered for Germany's only comprehensive trade show for the bus industry, organizers say. The exhibition has been cancelled in 2021 due to Covid and coverted to a full digital mode.
Main players getting ready for BUS2BUS 2022 in Berlin
The number of companies due to exhibit at BUS2BUS continues to grow. Among the wide range of exhibitors taking part in BUS2BUS are the Ministry of Transport and Digital Infrastructure (BMVI), the Federal Office for Goods Transport (BAG), the Turkish bus manufacturer Anadolu Isuzu, the e-mobility retrofitting company e-troFit, Trapeze Switzerland, Optibus (Israel), Amcon GmbH (Germany) and the seat manufacturer Franz Kiel.
Rudi Kuchta, senior vice president, Products & Sales, MAN Truck & Bus, comments: "We are already looking forward to being back at BUS2BUS in April 2022. B2B means people, which is what the bus business is all about. Particularly at this stage of the transformation it is important for the bus industry to get together. I am looking forward on-site meetings in a live environment."
Representing Bus Marketing, Iveco Magirus AG – Sales Centre for Germany, Austria and Switzerland, Jochen Grau is also aware of how important trade shows are for sales: "For IVECO BUS, taking part in in-person events is very important, and we are looking forward to restrictions being eased to enable on-site meetings with customers, suppliers, associations and journalists to take place again. BUS2BUS 2022 will be the first big bus industry event within our market sphere, as Busworld Brussels 2021 had to be cancelled."
A series of events at Berlin's event
Kerstin Kube-Erkens, Senior Product Manager for BUS2BUS: "Once again, BUS2BUS will present innovative products and services from every segment of the bus market. In addition to MAN and IVECO BUS, ZF, VDL, Alexander Dennis, Ebusco and many others have already confirmed their attendance. In addition to the products on display at the exhibition, with the joint program of the Future Forum and bdo Congress as well as BUS2Specials we are also providing valuable expertise for future bus business."
The third event at BUS2BUS is BUS2Specials. BUS2Specials comprises a variety of event formats, which on the one hand help to develop participants' professional knowledge and on the other provide a platform for new products and innovations. Thus, the new BUS2Explore format enables exhibiting companies to present topics in small groups in their own workshops.
For exhibitors who want to actively help shape the program of BUS2BUS and present their innovations, BUS2Insights is the right place to be. And BUS2Pitch gives innovative start-ups an opportunity to present their products and services on stage. Throughout the summer exhibiting companies can take advantage of our special Early Bird prices by booking a stand no later than 31 October.