CALSTART is on its way to the National Conference 2023, scheduled for May 17 in San Diego
USA-based no-profit organization CALSTART has announced that its National Conference 2023 will be held in San Diego, California, on May 17, and will focus on the next 30 years in clean transportation. CALSTART was founded almost 30 years ago with the goal of improving air quality and creating jobs in clean transportation. With over 300 […]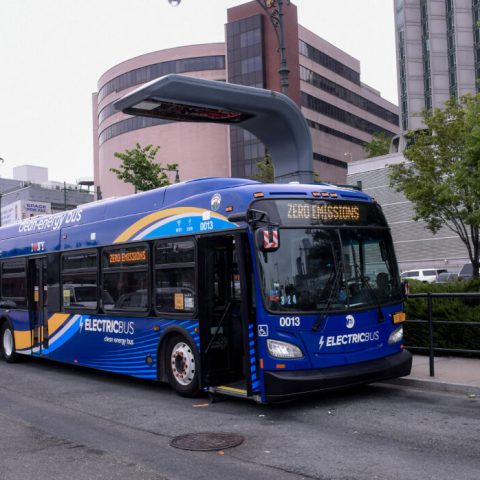 USA-based no-profit organization CALSTART has announced that its National Conference 2023 will be held in San Diego, California, on May 17, and will focus on the next 30 years in clean transportation.
CALSTART was founded almost 30 years ago with the goal of improving air quality and creating jobs in clean transportation. With over 300 member organizations, CALSTART has helped create a surge in on- and off-road electric vehicle adoption and a corresponding drop in harmful vehicle emissions across the United States.
CALSTART National Conference 2023 in San Diego
While the industry has seen growth in zero-emission vehicles and an increase in job opportunities, new challenges have also emerged for the industry. With the Biden-Harris Administration signing the Global Memorandum of Understanding on behalf of the United States, and with the new EPA-proposed rules for light- and heavy-duty vehicles, the industry must adapt to new regulations.
CALSTART's National Conference will explore the options and best practices to accelerate the transition to zero-emission vehicles and infrastructure worldwide. Throughout the event, CALSTART staff will host a dynamic group of EV industry leaders, government officials and policymakers, and lead them in discussing the future of the industry. Additionally, CALSTART will present the winners of the Blue Sky Award, which recognizes outstanding market contributions to advance sustainable transportation.
The conference will conclude with remarks from CALSTART's CEO, John Boesel, and a reception will follow. Boesel expressed his enthusiasm for the event, stating that, "At our National Conference, we're bringing the decision makers and industry leaders together to further our goal to halve emissions by 2030: the Bipartisan Infrastructure Law, the Inflation Reduction Act, and the proposed EPA Phase 3 emission rules provide the framework and direction for clean transportation. Our members are the innovators leading zero-emission technology and will accelerate the industry to even faster growth."