FIAA 2024 will be held from 22 to 25 October 2024 in Madrid
Preparations are in full swing for the fifteenth year of the FIAA 2024. The event is scheduled from 22 to 25 October 2024 in Madrid. The fair is regarded as the key meeting for the sector in Southern Europe, organizers say, and "an upswing in activity has encouraged the organisers to raise their occupancy forecasts, […]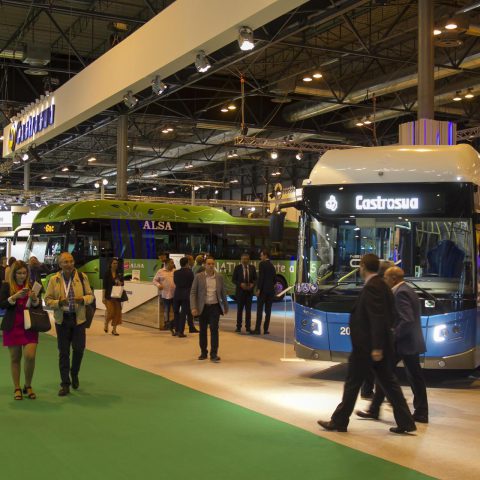 Preparations are in full swing for the fifteenth year of the FIAA 2024. The event is scheduled from 22 to 25 October 2024 in Madrid.
The fair is regarded as the key meeting for the sector in Southern Europe, organizers say, and "an upswing in activity has encouraged the organisers to raise their occupancy forecasts, resulting in the addition of a new pavilion. As a result, the event will now be held in pavilions 8 and 10 at Ifema Madrid".
FIAA 2024 in Madrid will cover 2 pavillions
Furthermore, FIAA is dedicated to expanding its reach globally in the upcoming event by implementing strategies to draw principal buyers from outside Spain. All of this has been achieved through close collaboration with local associations of bus passenger transport companies in the relevant countries and the implementation of an ambitious programme of international buyers. This programme ensures that prominent clients attend, contributing to exhibitors' access to foreign markets of great importance to the industry.
FIAA's offer will be organised into the following categories: Full Vehicles; Framework; Bodywork; Elements, Accessories and Technology; Maintenance; Transportation Infrastructure; and Associations, Organisations and Services.
Alongside the exhibition space, the event will include a packed schedule of seminars, conferences, and other professional gatherings, creating a platform for scrutinising and contemplating the most recent sector improvements. This event will feature the customary Minibus of the Year Awards which acknowledge the research and development endeavours in this important subsector of the bus and coach industry.