Over 100 exhibitors (and 300 speakers) will be attending the Global Mobility Call in Madrid
The second edition of the Global Mobility Call, the key international Congress and Expo dealing with sustainable mobility, will be held in Madrid from 24 to 26 October. Over 10,000 professionals from a spectrum of industries and 25 countries, with a significant presence from European and Latin American companies, are expected to converge in the Spanish […]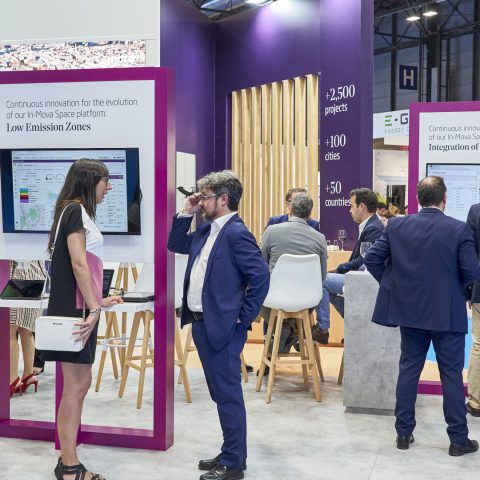 The second edition of the Global Mobility Call, the key international Congress and Expo dealing with sustainable mobility, will be held in Madrid from 24 to 26 October. Over 10,000 professionals from a spectrum of industries and 25 countries, with a significant presence from European and Latin American companies, are expected to converge in the Spanish capital in a couple of weeks.
According to the organizers, participation has grown by 76% to 104 expositors compared to 2022, as well as the presence of international companies which represent 25% of the total, compared to 10% of the previous edition. The event promises a rich blend of knowledge exchange, industry insights, and expansive networking and business opportunities, marking a significant stride in global sustainable mobility.
The Global Mobility Call Congress
Furthermore, the GMC Congress is supposed to be a beacon of knowledge and expertise, featuring over 100 presentations, keynotes, and round tables led by 300 speakers, 40% of whom are international. The event takes pride in hosting a line-up of international leaders representing diverse fields. Notable speakers include Bertrand Piccard of the Solar Impulse Foundation, EU Advisor Jeremy Rifkin, Peggy Liu of JUCCCE, Julia López Ventura from C40 Cities Climate Leadership Group, and Natalia Bayona, Executive Director of the World Tourism Organization (UNWTO), among others.