IT-TRANS 2020
UITP and Messe Karlsruhe are pleased to announce that the 2020 edition of IT-TRANS will be held from 1-3 December in Karlsruhe, Germany.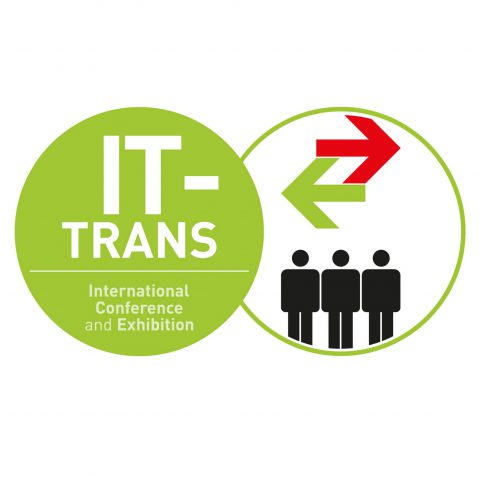 1 December 2020 – 3 December 2020
UPDATE 17TH MARCH 2020:
UITP and Messe Karlsruhe are pleased to announce that the 2020 edition of IT-TRANS will be held from 1-3 December in Karlsruhe, Germany.
Initially postponed from 3-5 March due to developments with the coronavirus, the new date will see the largest event of its kind dedicated to digitalisation in public transport take place at the same venue, the Karlsruhe Trade Fair Centre.
UITP and Messe Karlsruhe are now moving forward towards the new date and ready to welcome the world of urban mobility to Karlsruhe in December.
The Taxi & Ride-Hailing Conference and Exhibition, also postponed in February, will remain as a parallel event to IT-TRANS and is confirmed for December.
"We're delighted to have set the new date for the 2020 edition of IT- TRANS, where we look forward to welcoming our exhibitors, conference delegates and all participants and visitors to Karlsruhe. The initial decision to postpone was the correct one and we'd like to thank everyone involved for their hard work and diligence in finalising the details for the December date. We thank you for your patience and understanding." said Mohamed Mezghani, Secretary General of UITP and Britta Wirtz, Managing Director of Messe Karlsruhe.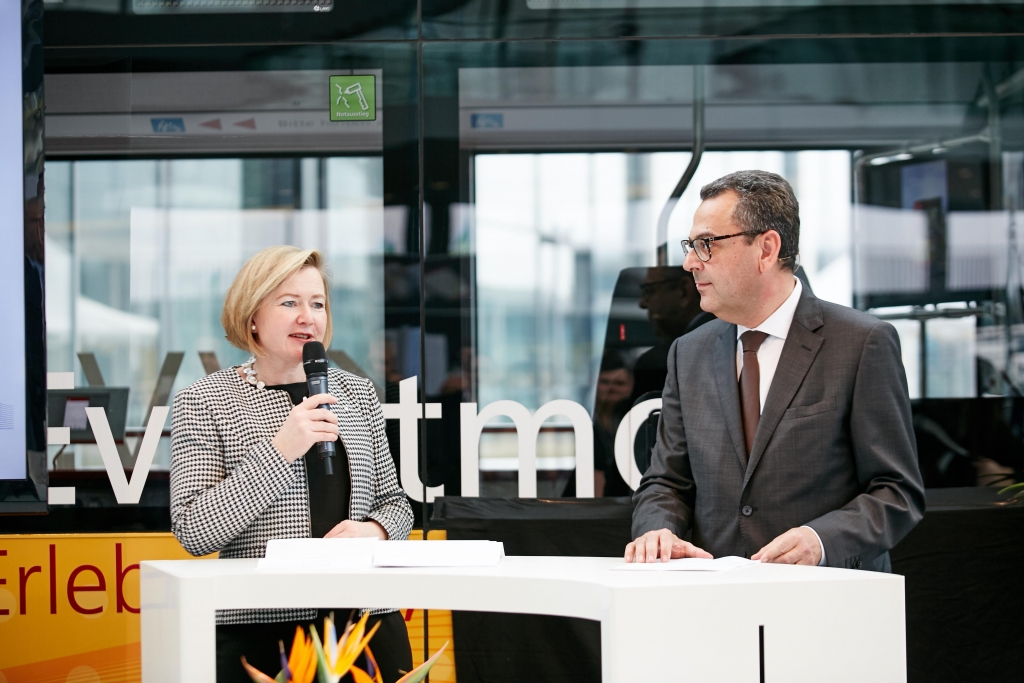 —
Promoted by UITP and Messe Karlsruhe, the seventh edition of IT-TRANS follows the massive success of the 2018 edition, where record numbers were achieved. The event prides itself to be the world's leading Conference and Exhibition covering the digital and technological developments in urban mobility.
Beginning in 2008, the key players from the industry descend on Germany's Silicon Valley to present their developments and discuss the digital concepts and solutions that are redefining the way passengers travel. Digitalisation has completely changed the way we think and move – and public transport must harness its potential to better serve the needs of customers.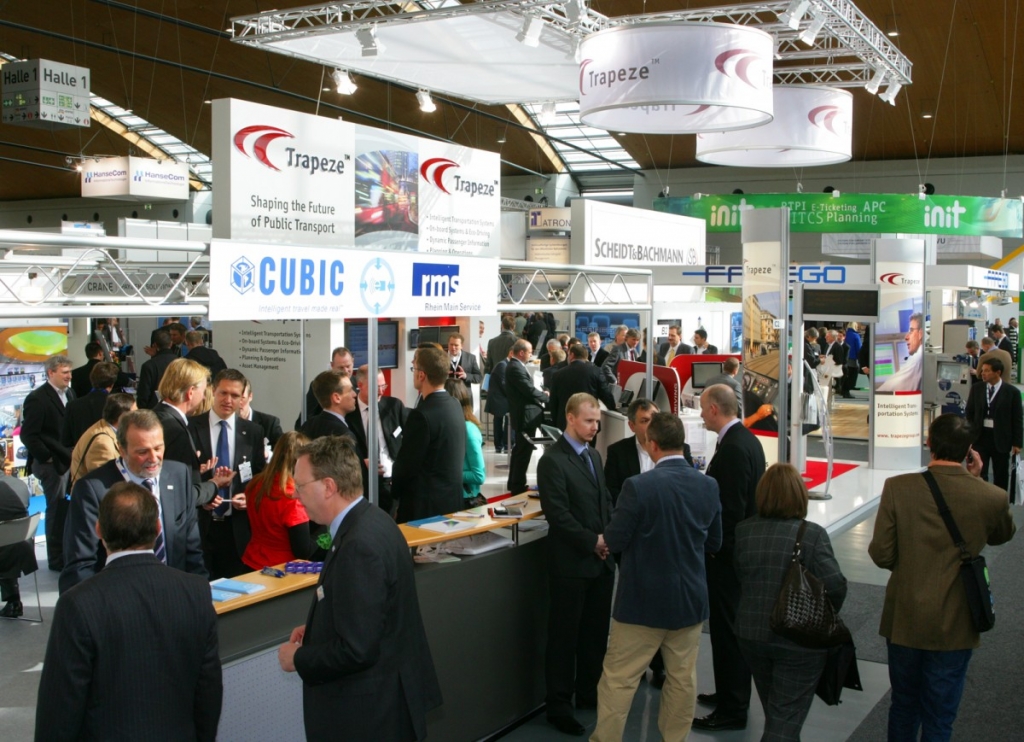 IT-TRANS 2020. Digital solutions and public transport
From micromobility and Big Data, to Artificial Intelligence and the Internet of Things, IT-TRANS demonstrates where digital solutions can be implanted in public transport.
At IT-TRANS 2020 more than 270 exhibitors from 35 countries will showcase their software solutions and mobility services across 28000m2 of exhibition space.
Exhibitors already confirmed include Deutsche Bahn AG, moovel, Siemens and Via.
Over 7,000 visitors will witness the key sector players present the future of our digital movement.
IT-TRANS. 150 speakers to the conference
IT-TRANS 2020 Conference will host 30 sessions with over 150 speakers and more than 700 Conference delegates. Key topics for discussion include Mobility as a Service (MaaS), autonomous mobility, ticketing and payment and data ownership and governance.
Leading figures from the Los Angeles Department of Transportation, Transdev and TMB Barcelona have already been announced, with more to follow, UITP points out.
Furthermore, the Taxi and Ride-Hailing Conference and Exhibition will be held in Karlsruhe for the first time, alongside IT-TRANS 2020. In fact, one of the biggest developments during the last five years, and one that has affected the taxi sector more than most, has been the emergence of ride-hailing companies.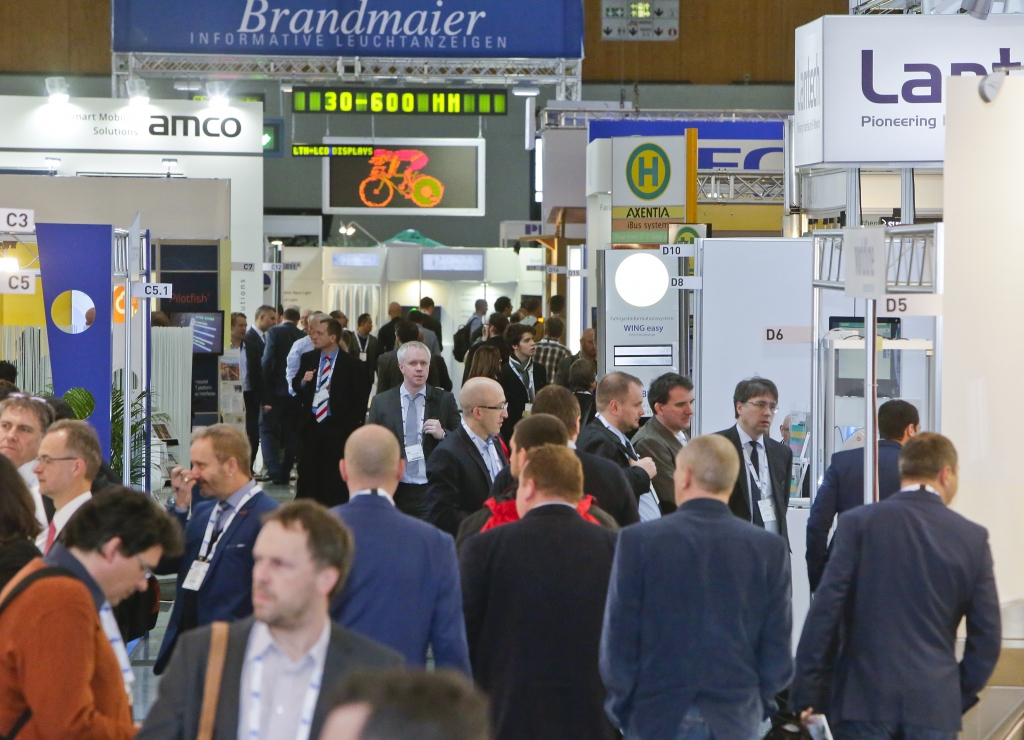 UITP: public transport must embrace new technologies
"As technology is constantly accelerating, UITP and Messe Karlsruhe have joined forces once more to keep you at the forefront of innovation and digitalisation. The public transport sector must always embrace new technologies to provide the most efficient services possible, with the passenger always in mind.
The 2020 edition of IT-TRANS is shaping up to be our biggest yet and by joining us in Karlsruhe next March you will see first-hand what the future of mobility looks like." says Kaan Yildizgoz, Senior Director of UITP and Author of the book "Taxis in the Era of Digitalisation"