PSI to attend APTA Expo Orlando with depot and charging management system
ITS company PSI Transcom, based in Berlin, is going to take part in the upcoming APTA Expo Orlando. The event, scheduled to take place on October 9-11, 2023, will be a platform for PSI to exhibit its innovative solutions aimed at revolutionizing electric bus operations for local public transport. The company has been chosen as […]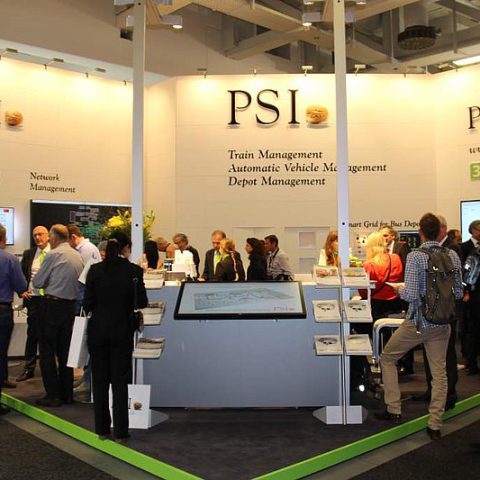 ITS company PSI Transcom, based in Berlin, is going to take part in the upcoming APTA Expo Orlando. The event, scheduled to take place on October 9-11, 2023, will be a platform for PSI to exhibit its innovative solutions aimed at revolutionizing electric bus operations for local public transport.
The company has been chosen as supplier of depot and charging management system for Hamburger Hochbahn and BVG Berlin which are today companies with the largest number of e-buses in Germany.
PSI is introducing its state-of-the-art PSItraffic Depot and Smart Charging Management System at the APTA Expo Orlando. "PSI will highlight the capabilities of these intelligent software solution, which is designed to digitize and automate electrified fleets and depots. By leveraging these cuttingedge tools, public transport operators can significantly enhance vehicle availability and streamline depot processes. PSI Transcom will demonstrate a step-by-step approach, emphasizing the reduction of interfaces and the utilization of standard interfaces as key success factors", PSI states.
"We are excited to participate in APTA Expo Orlando and showcase our best-in-class software solution," said Torsten Vogel, Managing Director at PSI Transcom. "Our commitment to sustainability and efficiency drives us to provide the transportation industry with the tools they need to transition seamlessly into the era of electric buses."