Startups among the protagonists of IAA Transportation
At the end of the summer, the IAA Transportation (September 20-25) will be held in Hannover, a week dedicated to international leaders involved in logistics and commercial and passenger transport. With an eye towards new trends in mobility, in the name of sustainability and emissions-free commitment. But above all, with an eye towards startups, which […]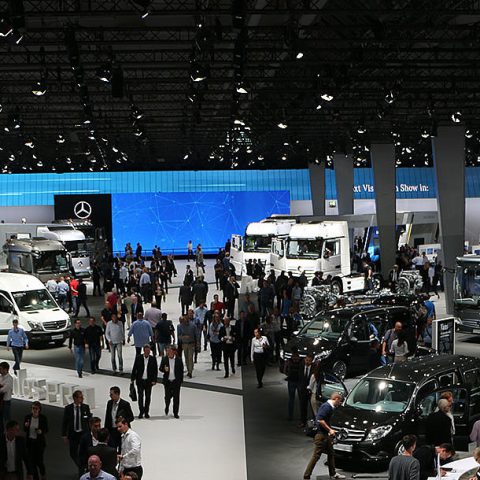 At the end of the summer, the IAA Transportation (September 20-25) will be held in Hannover, a week dedicated to international leaders involved in logistics and commercial and passenger transport. With an eye towards new trends in mobility, in the name of sustainability and emissions-free commitment. But above all, with an eye towards startups, which will be at the heart of the event: present in the pavilions, they will be the protagonists of a competition and of the IAA Startup Award.
What's new at IAA Transportation
The new concept of IAA Transportation focuses on the climatic and technological transformation of the entire transport sector: an important driver for successful change is cross-sector innovation from startups. For this reason, the event therefore presents new startup areas in central locations. These are directly integrated into the planning of the halls and thus actively integrate startups into the trade fair events. The goal: a greater focus on the startup stands and an interactive pairing with IAA exhibitors and visitors.
Jürgen Mindel, Managing Director of VDA, says: «The exhibitors at Iaa Transportation are the backbone of the climate-friendly development of the commercial vehicle and logistics industry. In this challenge, they are supported by the disruptive concepts of dynamic startups. As a platform, we make it as easy as possible for startups to enter. That's why startups receive special conditions at Iaa Transportation. Our Startup Areas offer them the chance to make key contacts and present their ideas to an international audience of experts. With formats such as the Elevator Pitches, we create an interactive and lively exchange between established companies and startups. Because only with an exchange that is open and curious about new ideas will we successfully master the challenge of the coming years. This is an inspiring win-win situation for everyone involved».
Success in 180 seconds: elevator pitches
Every startup has the opportunity to present its concept in 180 seconds on the Elevator Pitch Stage in front of a jury of top experts. Whether it's the Internet of Things, batteries or engineering, Iaa Transportation's cross-industry approach offers a wide range of opportunities.