Stefan Gramse appointed to MAN Truck & Bus Executive Board (with responsibility for Procurement)
The Supervisory Board of MAN Truck & Bus SE has appointed Stefan Gramse to the Executive Board. As of August 1, 2022, he will assume responsibility for Procurement, for which CEO Alexander Vlaskamp had temporarily held dual responsibility and which Stefan Gramse has already been operationally managing since December 2021. Stefan Gramse responsible for MAN […]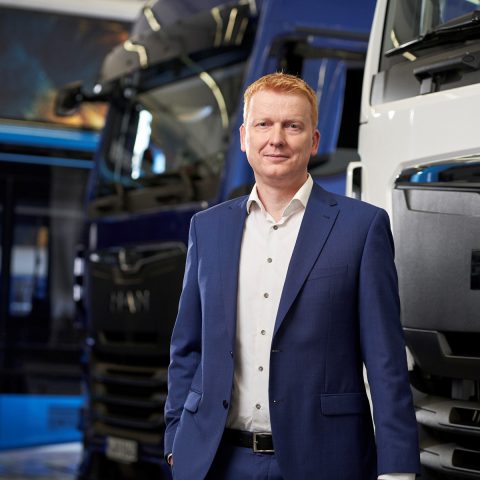 The Supervisory Board of MAN Truck & Bus SE has appointed Stefan Gramse to the Executive Board. As of August 1, 2022, he will assume responsibility for Procurement, for which CEO Alexander Vlaskamp had temporarily held dual responsibility and which Stefan Gramse has already been operationally managing since December 2021.
Stefan Gramse responsible for MAN Procurement
Stefan Gramse began his career at Volkswagen in 2004 as a trainee in Wolfsburg. This was followed by positions in procurement and initial management tasks in engineering. In 2009 he moved to Audi AG in Ingolstadt as Head of Procurement Chassis. There he was responsible for the global procurement of chassis components, such as braking and steering systems, as well as for molded body parts for all Audi models and platforms of the Volkswagen Group's Modular Longitudinal Matrix.
In 2016, he was appointed to the Management Board of Automobili Lamborghini S.p.A. as Chief Procurement Officer, where he set up the purchasing organization in terms of both processes and organization on the occasion of the launch of the "Urus" super sports SUV. In 2020, Gramse moved to MAN Truck & Bus as Head of Procurement New Projects, where he assumed responsibility for new ventures in trucks, buses, and external engines as well as projects in the future field of electromobility.
As part of MAN's transformation from a commercial vehicle manufacturer to a provider of intelligent and sustainable transport solutions, he and his team restructured the company's procurement activities. He also headed the COVID Crisis Team and the MAN Ukraine Task Force.
"Stefan Gramse is an internationally experienced manager with proven procurement expertise. He has consistently realigned procurement at MAN in recent months and thus provided important impetus for the transformation of MAN and the TRATON GROUP. I would also like to thank him for additionally taking on and successfully leading crisis management in the pandemic and also the task force to deal with the economic consequences of the Ukraine war. I am delighted that Stefan Gramse now completes our Executive Board team and wish him continued success," said Alexander Vlaskamp, Chairman of the Executive Board of MAN Truck & Bus SE.