UK, Euro Bus Expo will be the only reference fair for the bus&coach world
Euro Bus Expo will be the industry's only U.K.-based trade show of reference and will take place every two years at the NEC in Birmingham. The Routeone Awards, which are usually held concurrently, will continue to take place annually. Diversified Communications has announced that its U.K. trade events will change to a biennial frequency starting […]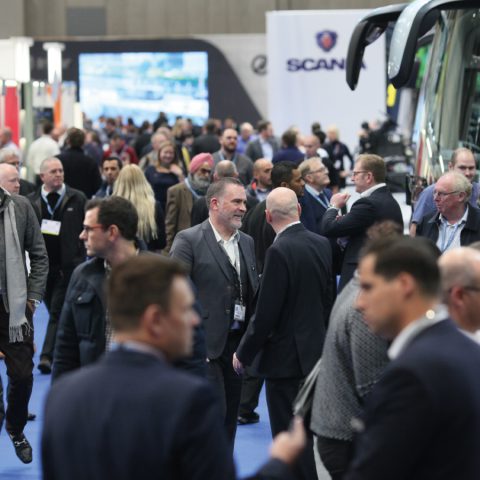 Euro Bus Expo will be the industry's only U.K.-based trade show of reference and will take place every two years at the NEC in Birmingham. The Routeone Awards, which are usually held concurrently, will continue to take place annually.
Diversified Communications has announced that its U.K. trade events will change to a biennial frequency starting in 2024. Following significant changes in the industry landscape in recent years, organizer Diversified Communications reflected on the most favorable model for its dedicated coach and bus trade events.
The decision to change the frequency of the industry's major gatherings was prompted by an extensive market analysis, says group director Helen Conway: «As part our evaluation of the market, we hosted an advisory group to collaborate with some of our key event stakeholders. It was a valuable exercise, that gave great insight into how the market changes we've seen over the last few years are likely to develo. While there is without question a strong demand and enthusiasm for exhibitions, we have determined that a biennial frequency would be best suited to the market's needs, and in keeping with the pattern for new vehicle releases»
She adds: "We feel very positive about this change because we know we are delivering what the industry wants, and we can stage a brilliant exhibition every two years. We'll continue to closely collaborate with suppliers and operators to ensure that Euro Bus Expo best meets their needs."Changing to a two-year frequency and taking Coach & Bus UK out of the calendar will place more importance on attending Euro Bus Expo, attracting more exhibitors and all the latest vehicle and product launches. Ultimately it will showcase the full extent of the industry».