ZEB Con is approaching: North American zero emission bus community to gather in California on 19-21 September
The 10th Zero Emission Bus Conference (ZEB Con) is getting close: it'll be held on September 19-21 in Anaheim, California, under the organization of the Center for Transportation and the Environment (CTE). ZEB Con, CTE says, "is the premier gathering for transit, school, and shuttle bus operators leading the charge towards electrification. In addition to […]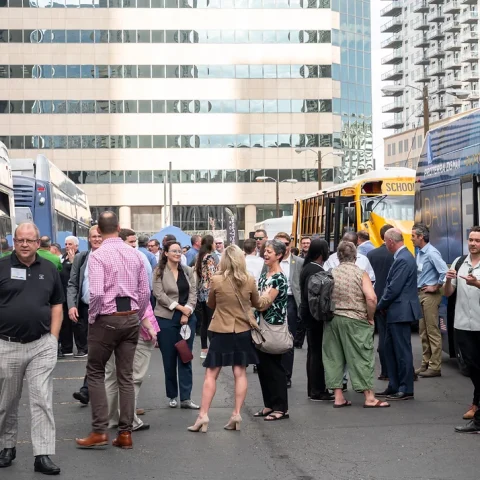 The 10th Zero Emission Bus Conference (ZEB Con) is getting close: it'll be held on September 19-21 in Anaheim, California, under the organization of the Center for Transportation and the Environment (CTE).
ZEB Con, CTE says, "is the premier gathering for transit, school, and shuttle bus operators leading the charge towards electrification. In addition to hearing from ZEB operators from around the globe, attendees will be offered exclusive tours of three local electric bus sites, Anaheim Regional Transit, Orange County Transit, and Foothill Transit".
ZEB Con 2022 on the launching pad
ZEB Con is the only national event that focuses squarely on the battery and fuel cell electric bus space. With more than $1.6 billion in funding announced this week for zero-emission bus deployments across the nation as part of FTA's Low-No program, there is no better time to join us in Anaheim to learn from the experts on how to manage zero-emission bus deployments, organizers stress.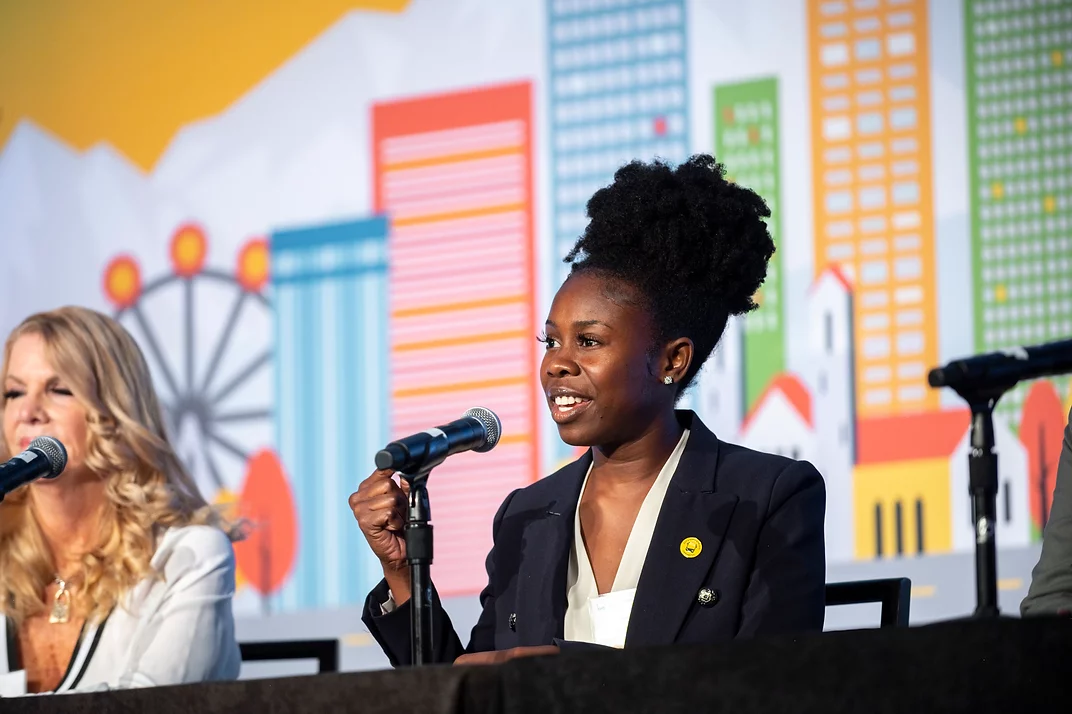 The conference's 14 educational sessions convene speakers from more than 30 cities in fleet-to-fleet conversations covering their zero-emission bus programs. Conference content covers everything from the latest data analytics approaches in Albany, NY to developing a mutually beneficial electric bus scale-up plan with your utility in Orlando, FL. Because ZEB Con's primary goal is to provide knowledge and confidence to public bus fleets as they make the transition to electric, all public fleets receive $300 off registration.
The event kicks off with a ZEB 101 course that provides attendees with a foundational understanding of battery and fuel cell electric bus technologies. ZEB Con 2022 will also feature a reprise of the cheeky "Battery Vs! Fuel Cell" debate-style session, bringing Proterra and Ballard together on stage in a fun review of these complementary zero-emission bus technologies.
Other speakers include LA Metro, Lawrence Transit (KS), Montgomery County Transit (MD), Anaheim Elementary School District, SporTran (LA), AC Transit (CA), Northern Virginia Transportation Commission, and Sunline Transit (CA).
ZEB Con offers a suite of networking opportunities such as the Happy (Bus) Hour reception that includes battery and fuel cell bus displays from BYD, Proterra, GILLIG, New Flyer, ENC, Phoenix Motors, and Lightning eMotors. Meet with leading technology providers in the Exposition Hall and mingle with the Zero Emission Bus Resource Alliance (ZEBRA) at their Welcome Reception.
"I have attended multiple types of transit conferences for the last 4+ years, and if any transit agency is beginning to look at a pathway to a zero-emission fleet, I would highly recommend attending ZEB Con," said Kyle Whatley, ZEV & Sustainability Manager at San Diego MTS. "I find ZEB Con to have the most up-to-date information, experiences, and best practices of implementing a public transit zero-emission fleet, in which any type of fleet can gain some insight on this technology."