US Zero Emission Bus Conference in Denver: a look at the program
On September 15–17, zero-emission bus (ZEB) experts, operators, and advocates will gather in Denver, Colorado, for the Zero Emission Bus Conference. Hosted by the Center for Transportation and the Environment (CTE) since 2011, the annual conference provides unique learning and networking opportunities for transit, school, and shuttle bus professionals who are leading the charge to […]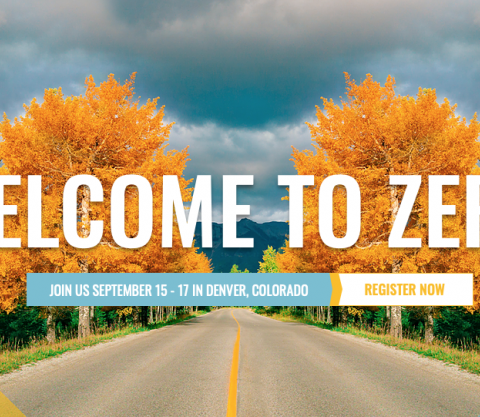 On September 15–17, zero-emission bus (ZEB) experts, operators, and advocates will gather in Denver, Colorado, for the Zero Emission Bus Conference. Hosted by the Center for Transportation and the Environment (CTE) since 2011, the annual conference provides unique learning and networking opportunities for transit, school, and shuttle bus professionals who are leading the charge to electrification. 
I am thrilled to celebrate the 10th anniversary of CTE's Zero Emission Bus Conference with our most robust and enthusiastic line-up to date. Even in these difficult times, we must maintain focus on investing in zero-emission transportation that promises real and immediate solutions to climate change

Lauren Justice, CTE's Development Director
The conference content promises to educate and motivate a broad spectrum of audiences. For fleet operators gathering information for their first ZEB deployment, sessions such as "1.21 Gigawatts: The Future of Charging" and "The Other Electric Bus: Fuel Cell Bus Opportunities" will review technology capabilities and considerations. For seasoned ZEB experts, case studies from Capital Metro, Chicago Transit Authority, and Stockton Unified School District will explore approaches to full fleet transitions. 
The event narrative is shaped by more than 75 speakers who will present real-world deployment examples from transit, student transportation, and airport markets. These deployments include examples from across the U.S. of early ZEB adopters and large-scale fleet transitions including AC Transit, Boulder Valley School District, Kansas City Airport, Metro St. Louis, SARTA, and many others.
International perspectives from Europe, South America, and India will highlight the global importance of public transport in practical solutions for climate change. Panelists from Xcel, Ameren, and other utilities will discuss strategies for building lasting partnerships in this new electric vehicle paradigm. Attendees will also hear from thought leaders including the World Resources Institute, Dream Corps, and the International Council on Climate Change.
Networking opportunities at the Happy Bus Hour
In addition to the main sessions, the conference will also offer networking opportunities such as the "Happy Bus Hour" EXPO that includes ZEB displays from BYD, Proterra, GILLIG, New Flyer, Lightning Motors, and Thomas Built.
Attendees can take a tour of Denver's Regional Transportation District's electric bus depot and hear directly from RTD staff about their fleet of 36 electric buses. Lastly, CTE staff will teach a ZEB 101 class that will provide an in-depth look at the basics of bus technology, infrastructure design, and operational considerations.
"I am honored that RTD will serve as the host agency for the Zero Emission Bus Conference," said RTD General Manager and CEO, Debra A. Johnson. "RTD was an early adopter of ZEBs, as evidenced by our 36-battery-electric-bus fleet, which is currently slated to expand by 17 vehicles next year. I, along with my team, look forward to participating in the conference and sharing our experiences and lessons learned while garnering insight into additional future opportunities in the ZEB space."   
"I am thrilled to celebrate the 10th anniversary of CTE's Zero Emission Bus Conference with our most robust and enthusiastic line-up to date," said Lauren Justice, CTE's Development Director. "Even in these difficult times, we must maintain focus on investing in zero-emission transportation that promises real and immediate solutions to climate change."