Alsa testing an hydrogen bus in Madrid. A trial with CaetanoBus
Spanish operator Alsa is testing a Caetano hydrogen-powered bus. The vehicle will be operating in Madrid. In December 2020 a strategic alliance was announced between Toyota Europe, CaetanoBus and Finlogin an effort dedicated to the development and production of fuel buses in Europe. Alsa tests the hydrogen bus by Caetano On the 23 of February, the private […]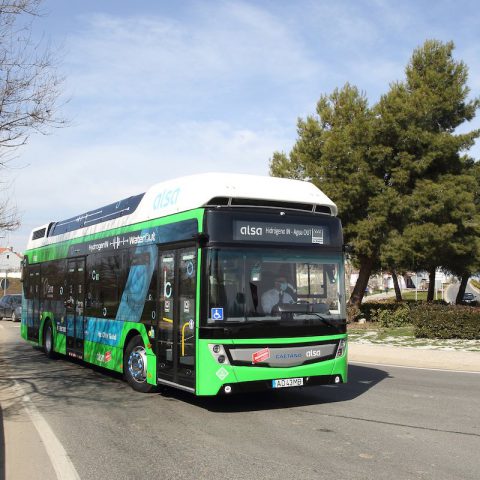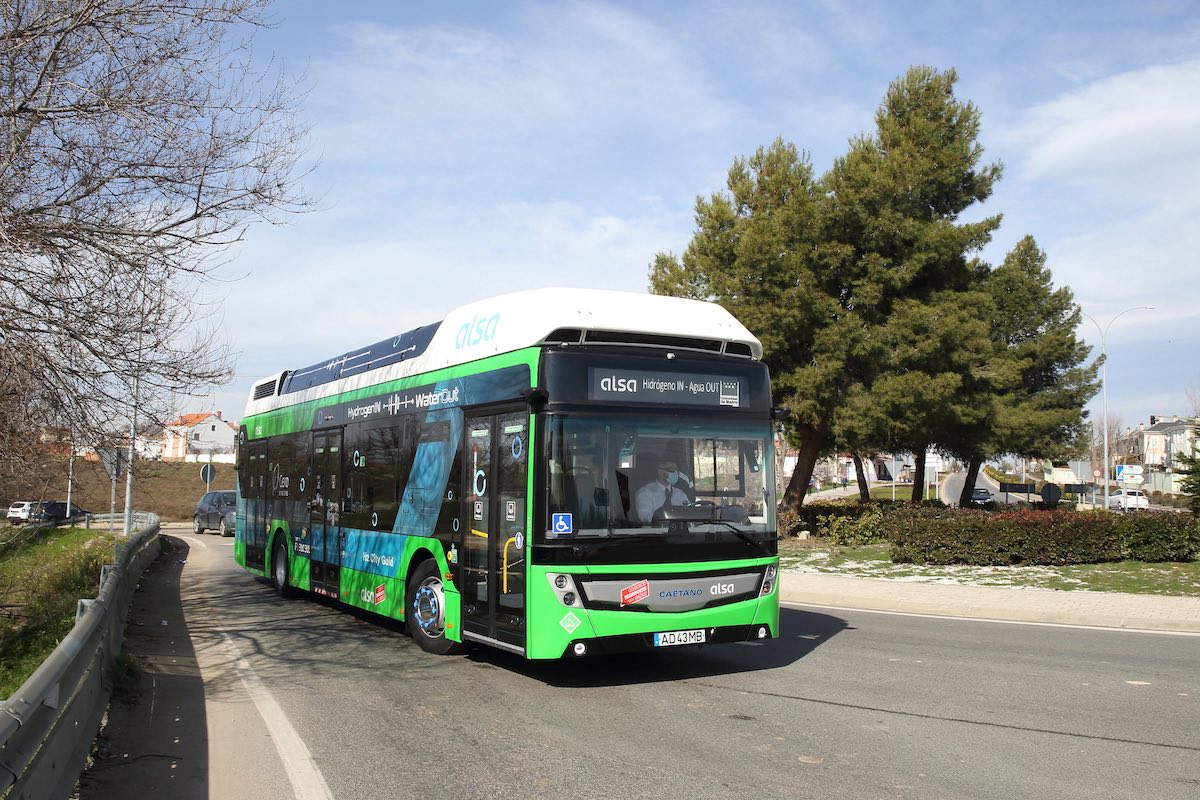 Spanish operator Alsa is testing a Caetano hydrogen-powered bus. The vehicle will be operating in Madrid.
In December 2020 a strategic alliance was announced between Toyota Europe, CaetanoBus and Finlogin an effort dedicated to the development and production of fuel buses in Europe.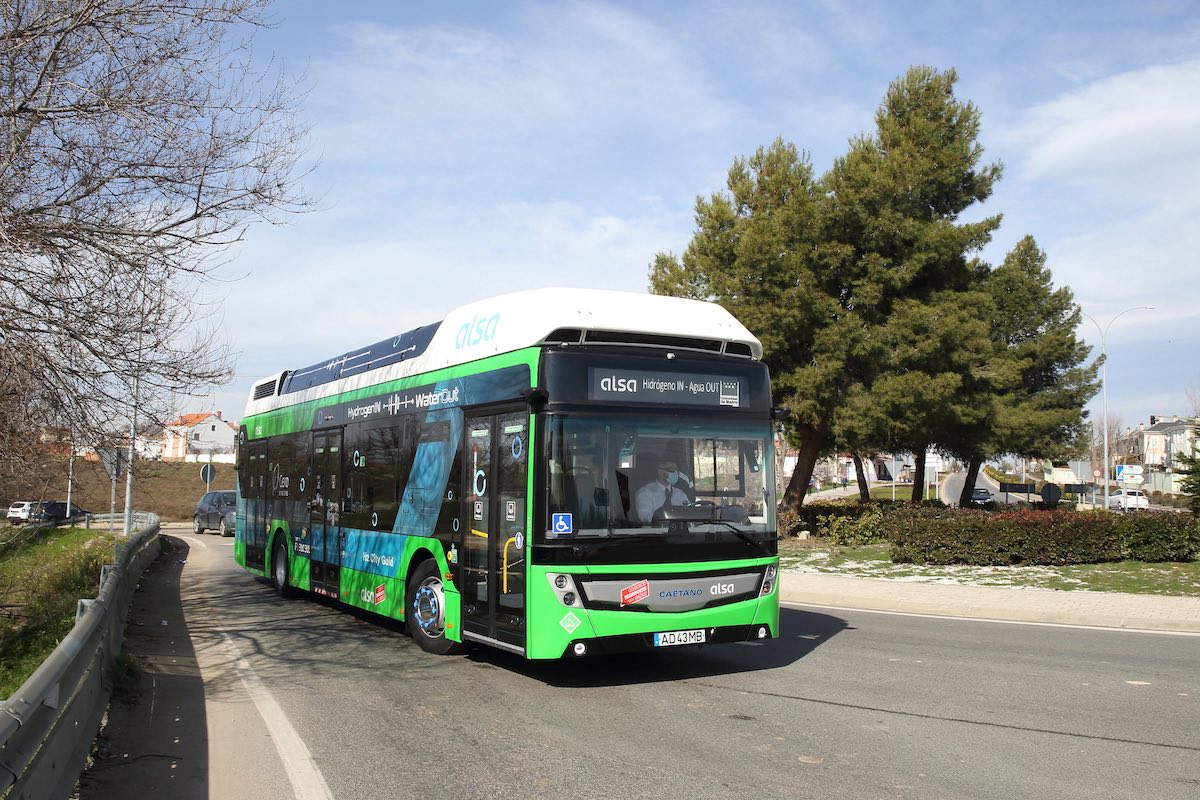 Alsa tests the hydrogen bus by Caetano
On the 23 of February, the private transport operator Alsa and the Community of Madrid have presented Caetano H2.CityGold that will operate in Spain on an urban line, in a ceremony held in Puerta del Sol chaired by the President of the Community of Madrid, Isabel Díaz Ayuso, together with the Regional Minister of Transport, Mobility and Infrastructure, Ángel Garrido, and the President of Alsa, Jorge Cosmen.
For two weeks, Alsa will test the operational capabilities of Caetano's bus in regular passenger traffic on an urban line of the Corridor from Henares, in Madrid. With this, Madrid joins other major European capitals, such as London, Paris and Dublin, which are also testing Caetano hydrogen-powered buses, in order to understand the potential of this disruptive technology that will play a key role in the transition to greener mobility solutions.
"We are very happy to see that more and more cities and transport operators are seeing the advantages of hydrogen as a clean energy source for sustainable mobility solutions. Alsa is a reference in the transition to zero emission fleets. It is an honour for Caetano to have its H2.CityGold bus as the first hydrogen-powered bus to be tested by Alsa" said Kohei Umeno, Chief Commercial Officer at CaetanoBus.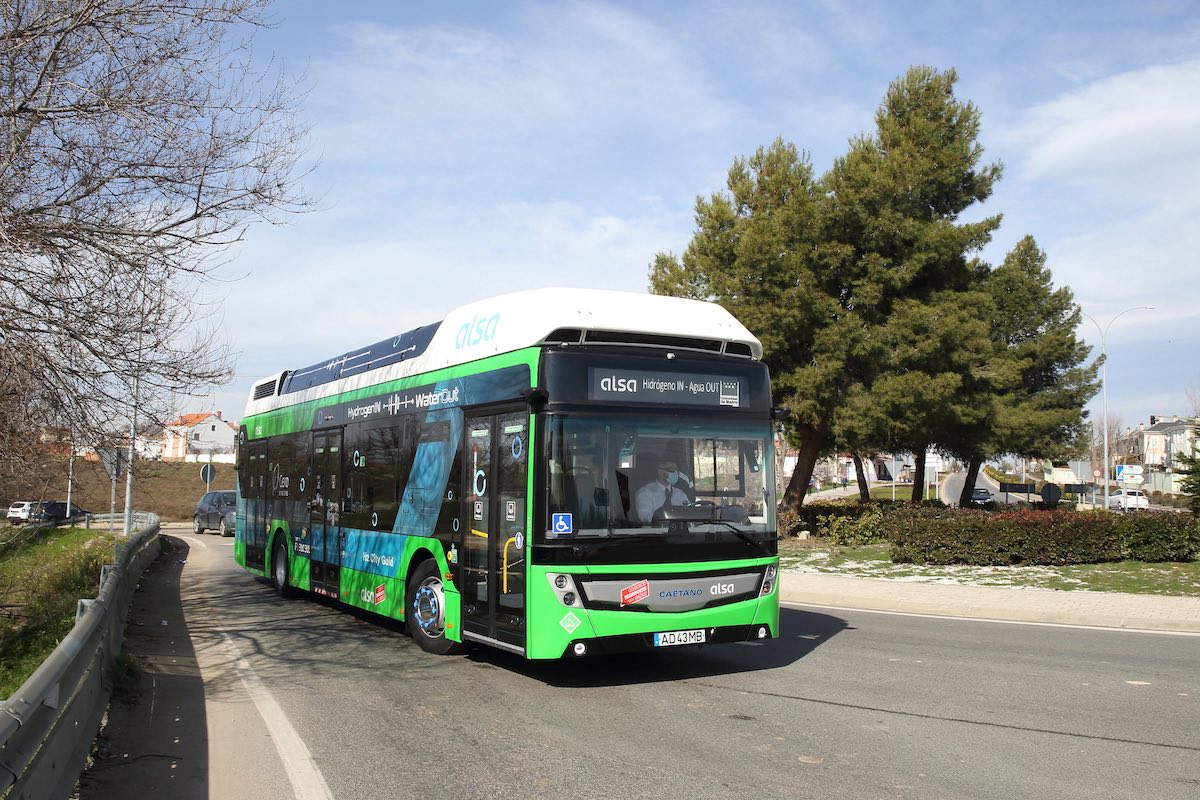 The President of the Regional Government of Madrid highlighted over the presentation that "today starts a revolution in transport. The Community of Madrid starts testing the transport of the future, the non-polluting transport".
Alsa Chairman highlighted on the other hand that "for Alsa this is only the first step in the path to develop wider projects involving adding hydrogen vehicles into our operations. A first step in the goal shared by society, administrations and operators to move towards a more sustainable mobility, contributing to ensure a further quality environment in our cities and regions".