CaetanoBus awarded an hydrogen bus tender in France
The French city of Les Sables d'Olonne ordered two Caetano H2.City Gold, the fuel cell bus from CaetanoBus with Toyota technology. The H2.City Gold is a standard low-floor lightweight bus with a 3-door aluminum body. The vehicle is equipped with a Toyota fuel cell with a nominal power of 60 kW, an LTO battery with […]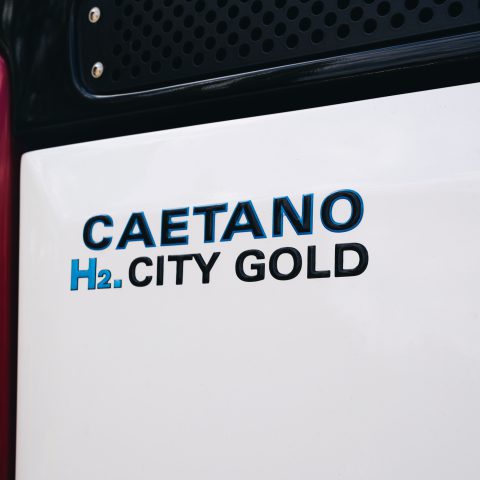 The French city of Les Sables d'Olonne ordered two Caetano H2.City Gold, the fuel cell bus from CaetanoBus with Toyota technology.
The H2.City Gold is a standard low-floor lightweight bus with a 3-door aluminum body. The vehicle is equipped with a Toyota fuel cell with a nominal power of 60 kW, an LTO battery with a capacity of 44 kWh from the French supplier Forsee Power, and a Siemens powertrain with a peak power of 180 kW. The energy efficiency of H2.City Gold is recognized by all operations with Caetano H2 fleet, as having the lowest H2 consumption of the segment.
CaetanoBus launched the H2.City Gold since 2020 and in operation in various European cities, with more than 70 units already sold, most of them to German market..The vehicle is the result of a partnership between Toyota and Caetano, which was the first company in Europe to use the Japanese Fuel Cell technology.
This is an important moment for CaetanoBus as France is a key and strategic market. Caetano was already awarded the supply two H2.City Gold units to RATP DEV in La Roche-Sur-Yon, and now with this order the brand increases its presence in France.