Fuel cell buses for Italy: CaetanoBus teams up with Industria Italiana Autobus (that will produce H2 buses starting in 2024)
CaetanoBus and Industria Italiana Autobus (IIA) have signed an agreement to start the production and marketing in Italy of hydrogen-powered city buses based on Toyota Fuel Cell technology and an H2.City Power Kit system developed by CaetanoBus. According to this agreement, by the end of 2022, IIA will initially market the fuel cell buses produced […]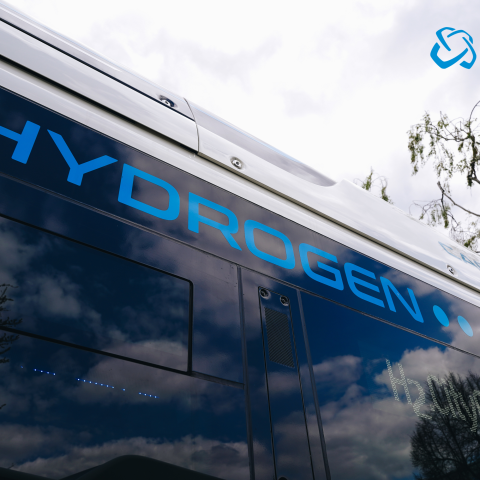 CaetanoBus and Industria Italiana Autobus (IIA) have signed an agreement to start the production and marketing in Italy of hydrogen-powered city buses based on Toyota Fuel Cell technology and an H2.City Power Kit system developed by CaetanoBus.
According to this agreement, by the end of 2022, IIA will initially market the fuel cell buses produced by CaetanoBus, co-branded with Toyota. What is more, from 2024 IIA will start direct production of buses for the Italian and international markets equipped with the H2.City Power Kit developed by CaetanoBus.
It should be remembered that CaetanoBus previously announced a cooperation with the Italian Rampini, that however brought to no results (and Rampini recently launched its own hydrogen bus model).
CaetanoBus – Industria Italiana Autobus
H2.City Power Kit is a module engineered by CaetanoBus for a Hydrogen energy control system using Toyota's Fuel Cell module, LTO battery, and Hydrogen tanks to optimize the energy generation from hydrogen, which energy will be then supplied to the power train according to the vehicle needs.
Industria Italiana Autobus, led by President and CEO Antonio Liguori, is under the control of Invitalia, which controls 42. 76% of the capital, and is supported by Leonardo, which holds another important stake (28. 65%).
"IIA – explains Liguori – collects the long legacy of the Italian industry of the collective transport. A heritage that dates to 1919, which has always been characterized by attention to the needs of the country and technological evolution. Today, as in the past, we continue to pursue the goals of the ecological transition."
For CaetanoBus, this partnership is an important step to entering another European Market, with consistent growth in the adoption of sustainable ways of moving people. Patrícia Vasconcelos, CEO of CaetanoBus, recognizes that "in terms of mobility, Italy is a country that has sought to adopt measures aimed at decarbonizing the economy, with a focus on transport in line with current trends in environmental sustainability. IIA is the right partner because we share the same vision aimed at creating a zero-emission society achieved through our joint innovative technologies."