22 fuel cell buses for Scotland thanks to Jive 2
10 fuell cell buses to Aberdeen (bringing to 20 the hydrogen fleet of the city) and 12 units to Dundee. The two Scottish cities are taking part in the European project Jive 2 directed by Uitp. The project has received a €25 million grant to deploy 152 hydrogen fuel cell buses across 14 European cities […]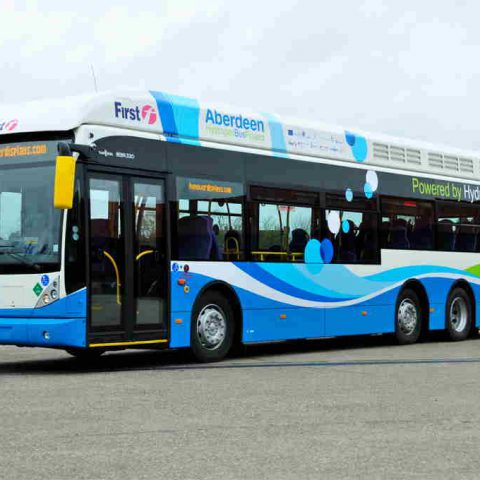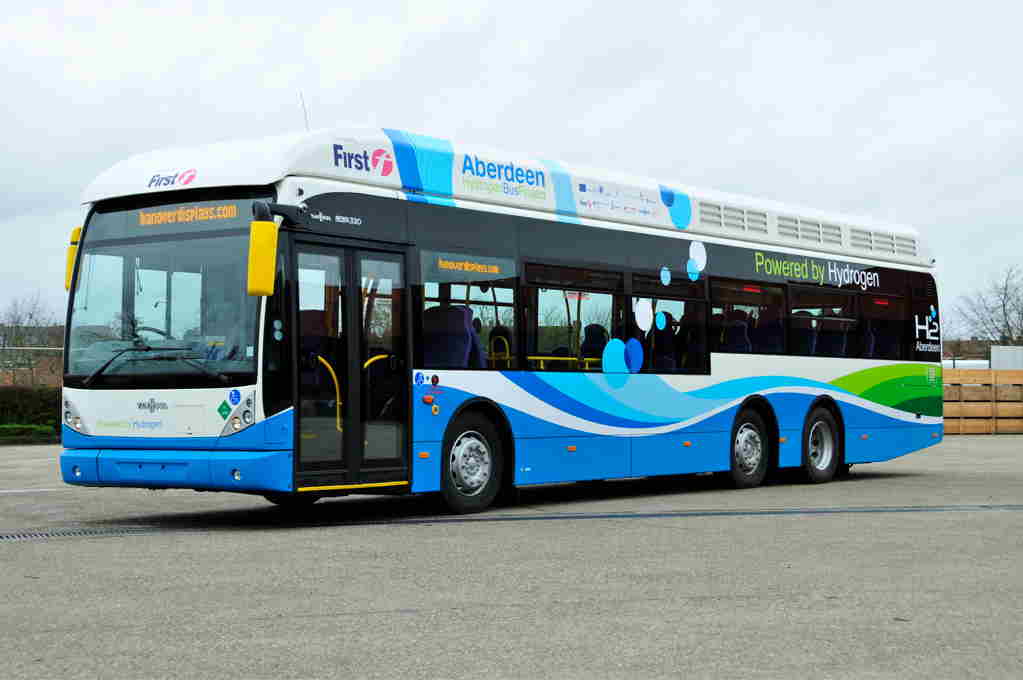 10 fuell cell buses to Aberdeen (bringing to 20 the hydrogen fleet of the city) and 12 units to Dundee. The two Scottish cities are taking part in the European project Jive 2 directed by Uitp. The project has received a €25 million grant to deploy 152 hydrogen fuel cell buses across 14 European cities in the drive to decarbonise European cities.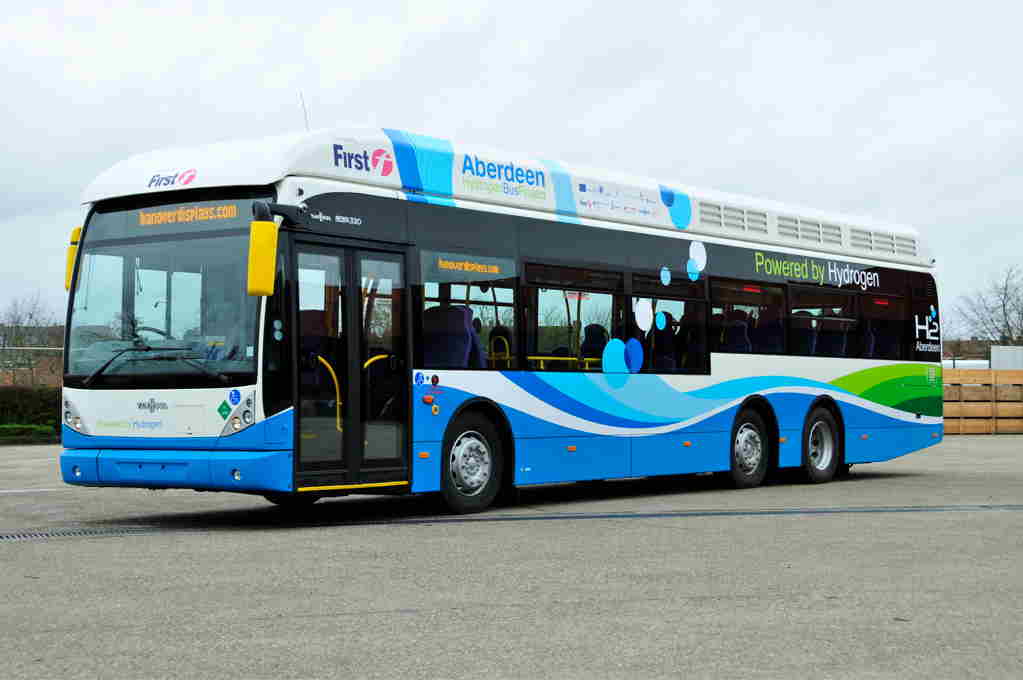 Nearly 400 fuel cell buses on the roads
Coordinated by Element Energy ­- a leading low carbon energy consultancy, with expertise in the initiation and coordination of large scale demonstration projects – and supported by a €25m grant from the Fuel Cells and Hydrogen Joint Undertakin, the Jive (Joint Initiative for hydrogen Vehicles across Europe) 2 project will deploy 152 fuel cell electric buses across 14 European cities throughout France, Germany, Iceland, Norway, Sweden, the Netherlands and the UK. The project will cover the period 2018 – 2023. According to Uitp,  together with vehicles delivered via other projects, Jive 2 project will see nearly 400 fuel cell buses introduced to European cities by the early 2020s. To date, one of the main project of fuel cell bus is the one of Toyota: in 2020 Olympics in Tokyo one hundred fuel cell buses Toyota Sora are expected to circulate in Japan capital city. Also Byd is partnering with the company US Hybrid Corporation to develop a battery electric bus enriched with a fuel cell range extender.
A project to help fuel cell buses to become mainstream
The underlying objective of Jive 2 is to support the transition of fuel cell buses from technically proven but high cost demonstrators, to a more mainstream choice for public transport authorities / operators across Europe by building on the activities of existing initiatives, in particular the closely related Jive project. The budget of the whole project is 224.5m euros (25 covered with European grants). Chair of the Scottish Cities Alliance and Leader of Dundee City Council, John Alexander, said: "I am delighted that Aberdeen and Dundee have been successful within these ambitious projects. Working with the Scottish Cities Alliance, these buses and hydrogen refuelling infrastructure will further progress the decarbonisation of our cities by providing zero emission buses for our citizens".