H2OzBus Project sees the light in Australia to bring 100 hydrogen buses on the road
100 hydrogen buses on Australian roads. It's the target, at least for Phase 1, of the just established  H2OzBus Project, which has the goal of exploring delivery of innovative and sustainable transport solutions in the country. Public transport operator Transit Systems group has announced it is joining strategic partners Ballard Power Systems, BOC Limited, Palisade […]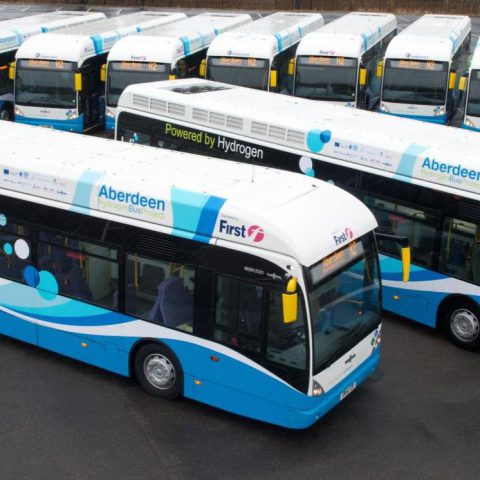 100 hydrogen buses on Australian roads. It's the target, at least for Phase 1, of the just established  H2OzBus Project, which has the goal of exploring delivery of innovative and sustainable transport solutions in the country.
Public transport operator Transit Systems group has announced it is joining strategic partners Ballard Power Systems, BOC Limited, Palisade Investment Partners and ITM Power in the project group.  The partners have just signed a memorandum of understanding as a further step in evaluating and demonstrating the concept of fuel cell buses for use in public bus transport in Australia.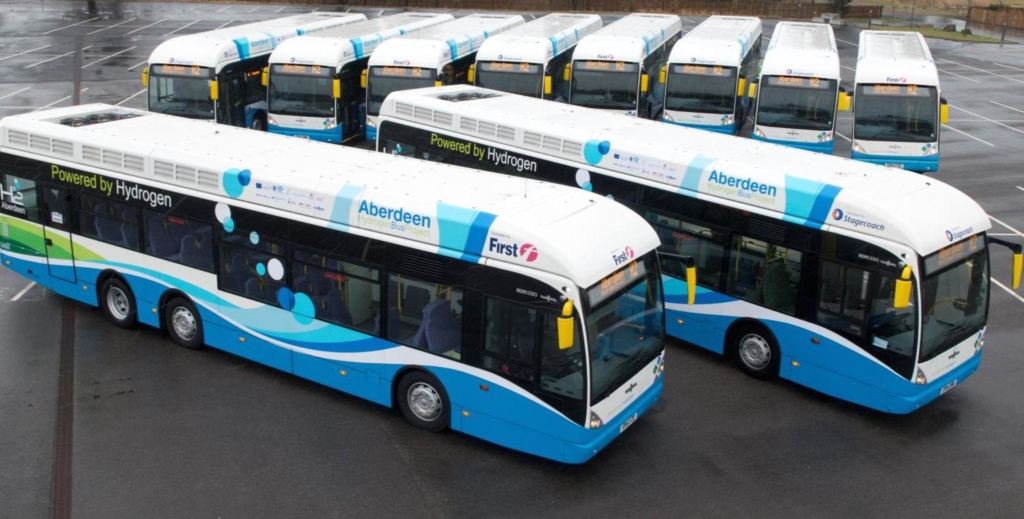 H2OzBus Project, a network of partners
In the framework of H2OzBus Project, ITM Power and BOC will provide the hydrogen production and refuelling infrastructure; Ballard Power Systems will supply the fuel cell system to be integrated into the electric buses supplied by supporting bus manufacturers (which are not specified so far); Transit Systems will maintain and operate the vehicles as part of their daily urban transit operations. Finally, Palisade Investment Partners will assist in providing funding and strategic financial oversight, for the Project.
Hydrogen fuel cell electric buses for public transport has alignment to ARENA's (Australian Renewable Energy Agency) key investment priorities in Accelerating Hydrogen and Decarbonising Industry, Transit Systems (part of SeaLink Travel Group) points out.
100 vehicles for Phase 1 of H2OzBus Project
The first phase of the project (whose timing has not been released) is a concept development phase that will focus on infrastructure requirements and detailed plans for use of hydrogen fuel cell electric buses on bus routes in up to 10 central hub locations across Australia where interest and demand for fuel cell buses has already been identified.
Clint Feuerherdt, CEO SeaLink Travel Group said: "The establishment of the H2OzBus group seeks to provide a "turn-key" solution to generate a "zero emission" outcome in public transport".
Neil Thompson, Managing Director of ITM Power Pty Ltd, commented: "H2OzBus is an exciting project which builds on the international partnerships that have been developed in recent years by ITM Power in the fuel cell electric bus markets across the UK and France. This project provides the first application in Australia of our new 2MW PEM module that has been developed as a result of the REFHYNE project in Germany with Shell and represents a significant scale-up from our sub-1MW foundation projects for Toyota Australia and BOC Australia."
Vesna Olles, Director for Strategy & Business Development, BOC said: "BOC is committed to developing a future Australian transport industry significantly powered by hydrogen. As part of Linde plc, a global leader in hydrogen and hydrogen refuelling technology, BOC will share its technical expertise to scale-up Australian hydrogen supply for the innovative new national bus fleet. Integrating hydrogen in light transport and rolling out hydrogen refuelling infrastructure in major cities is one of the key priorities outlined in the Federal Government's National Hydrogen Strategy. We look forward to working with all parties involved in the H2OzBus project.
An alternative electric bus option for Australia
Randy MacEwen, President & CEO of Ballard Power Systems, said: "Formation of this new H2OzBus Project to address zero-emission public transit needs in Australia, will provide bus operators with an alternative electric bus option with no compromise on performance and operation. Use cases requiring extended range, air conditioning and rapid refuelling are an ideal fit for our fuel cell systems, which have been proven through more than 30-million kilometres of on-road experience to date."
Roger Lloyd, Managing Director & CEO of Palisade Investment Partners said: "Palisade believes green hydrogen will play an important role in the further decarbonisation of our economy, providing an alternate fuel source and an energy storage mechanism. We are an active investor in renewable energy and transportation and are delighted to work with industry leading partners and the Government on the H2OzBus project."