Kamaz hydrogen bus on a pilot in Moscow in 2022
Moscow is among the leaders regarding the deployment of electric buses for public transport. There are already more than 700 of them in Moscow. Following the Order of the Mayor of Moscow, in 2021 the Government of Moscow refused to purchase diesel buses, so the main emphasis is on the development of only eco-friendly transport. […]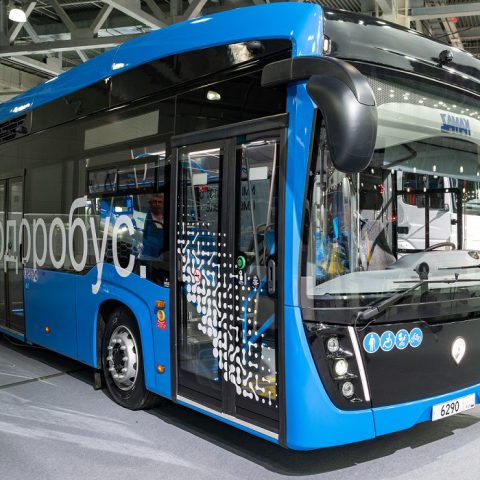 Moscow is among the leaders regarding the deployment of electric buses for public transport. There are already more than 700 of them in Moscow. Following the Order of the Mayor of Moscow, in 2021 the Government of Moscow refused to purchase diesel buses, so the main emphasis is on the development of only eco-friendly transport.
Next year, a hydrogen electric bus will be tested in Moscow. It'll be based on an electric bus platform, with the add of hydrogen tanks and fuel cell module. The agreement on this was signed in July by the Government of Moscow, KAMAZ and RUSNANO.
Just a few days ago, also in Moscow, a new fuel cell bus model was unveiled, as a result of the cooperation between Loop Energy, METTEM and GAZ.
Kamaz fuel cell bus to be tested in Moscow in 2022
The vehicle is set to accomodate up to 80 people (33 passenger seats) and is ideal for low-mobility passengers and passengers with young children. Even more reliable-the power reserve at full charge is more than 250 km run.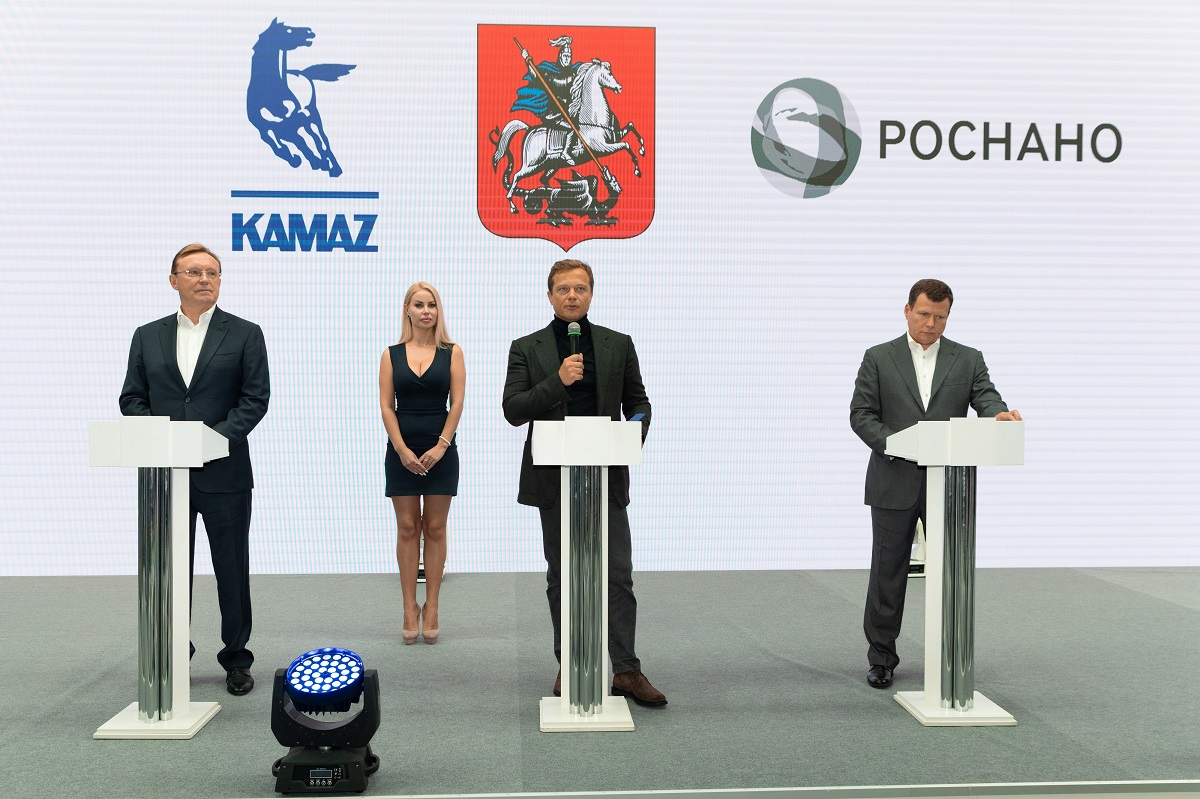 «The President Vladimir Putin said that electric buses in Moscow are very important from the point of view of ecology. Three years ago, the Mayor of Moscow entrusted us with an important task – to make urban transport eco-friendly and even safer. The quality of life of Muscovites directly depends on it. Moscow is open for cooperation with various organizations that produce zero-emission vehicles. So, we have approved a plan for the development and testing of the first Russian hydrogen electric buses–- this is a symbiosis of the already existing Moscow KAMAZ electric buses and RUSNANO hydrogen fuel cell modules. During the year we are waiting for the first sample of such an electric bus – its manufacturing companies, with the participation of Mosgortans employees, will test it on the territory of the already existing KAMAZ assembly plant in Moscow at the Sokolniki Car Building Plant, and after we are convinced of its complete safety, we plan to start testing it on the streets of Moscow» – Maksim Liksutov, the Deputy Mayor of Moscow for Transport.