A new fleet of twenty hydrogen buses is on the road in Heinenoord, Netherlands
Twenty hydrogen-powered buses are deployed on the roads of Heinenoord, Netherlands, for local public transport. In the town, in fact, built by Everfuel, a new fuel cell vehicle station has been inaugurated, destined to supply the vehicles of Connexxion, co-financed by the Clean Hydrogen Partnership as part of the JIVE 2 project. The station was […]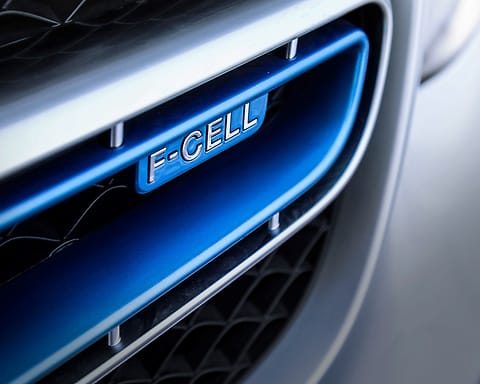 Twenty hydrogen-powered buses are deployed on the roads of Heinenoord, Netherlands, for local public transport. In the town, in fact, built by Everfuel, a new fuel cell vehicle station has been inaugurated, destined to supply the vehicles of Connexxion, co-financed by the Clean Hydrogen Partnership as part of the JIVE 2 project.
The station was realized through a close collaboration between the province of Zuid-Holland, the municipality of Hoeksche Waard, Connexxion which operates the buses and Everfuel which built and operates the station.
The station has the capacity to accommodate more than 50 fuel cell buses and can be expanded to accommodate the refueling of other fuel cell vehicles, such as trucks, in the future. This is an important step in the energy transition in the province of Zuid-Holland, where the goal is to provide zero-emission public transport by 2030. Everfuel will supply the station with green hydrogen produced at sites in the Netherlands, Germany and Denmark for a minimum of 12 years.
Fuel cell buses for Dutch transport
At the opening, Connexxion showed how a fuel cell bus is refueled with hydrogen and Everfuel toured the station, giving a behind-the-scenes look. «The opening of the new hydrogen refueling station is an essential step towards achieving our ambition: zero-emission public transport by 2030», says Frederik Zevenbergen, regional minister of the province of Zuid-Holland.
«We are pleased to contribute to the decarbonization of public transport in the province of Zuid-Holland. Adopting new technologies to combat climate change is something we are very proud of and we look forward to putting the hydrogen bus fleet into operation», says Ben Dwars, regional director of Connexxion.
«The Heinenoord station is one of the largest hydrogen stations in Europe. Building such a station with the support of the visionary employees was a great pleasure. It truly shows that the energy transition is happening now, and that green hydrogen is a sustainable energy carrier on the way to fossil-free transportation», says Jacob Krogsgaard the CEO of Everfuel.