RVK receives grants for H2 station and electrolyser
German Federal Minister Volker Wissing has granted €7.3 million in funding for hydrogen projects in the Rheinische Revier region. The funding will go towards the construction of a hydrogen refuelling station and an electrolyser at RVK Mechernich site (60 km from Cologne and Bonn). Both projects were approved under the National Innovation Programme for Hydrogen […]
German Federal Minister Volker Wissing has granted €7.3 million in funding for hydrogen projects in the Rheinische Revier region.
The funding will go towards the construction of a hydrogen refuelling station and an electrolyser at RVK Mechernich site (60 km from Cologne and Bonn). Both projects were approved under the National Innovation Programme for Hydrogen and Fuel Cell Technology (NIP II) of the Federal Ministry of Digital and Transport.
RVK gets funding for hydrogen station
It is worth mentioning that RVK has the largest fleet of hydrogen-powered Solaris buses in all of Europe. 
The refuelling station and electrolyser will be part of the planned training centre for digital and climate-neutral mobility in Mechernich (AWM), which will be developed for the region, in collaboration with the Euskirchen district. The station will supply private cars, lorries, and up to 35 RVK fuel cell buses daily. The hydrogen supply of the station will be mainly through on-site production using the electrolyser, which will have a capacity of approximately 1.5 MW, according to the announcements.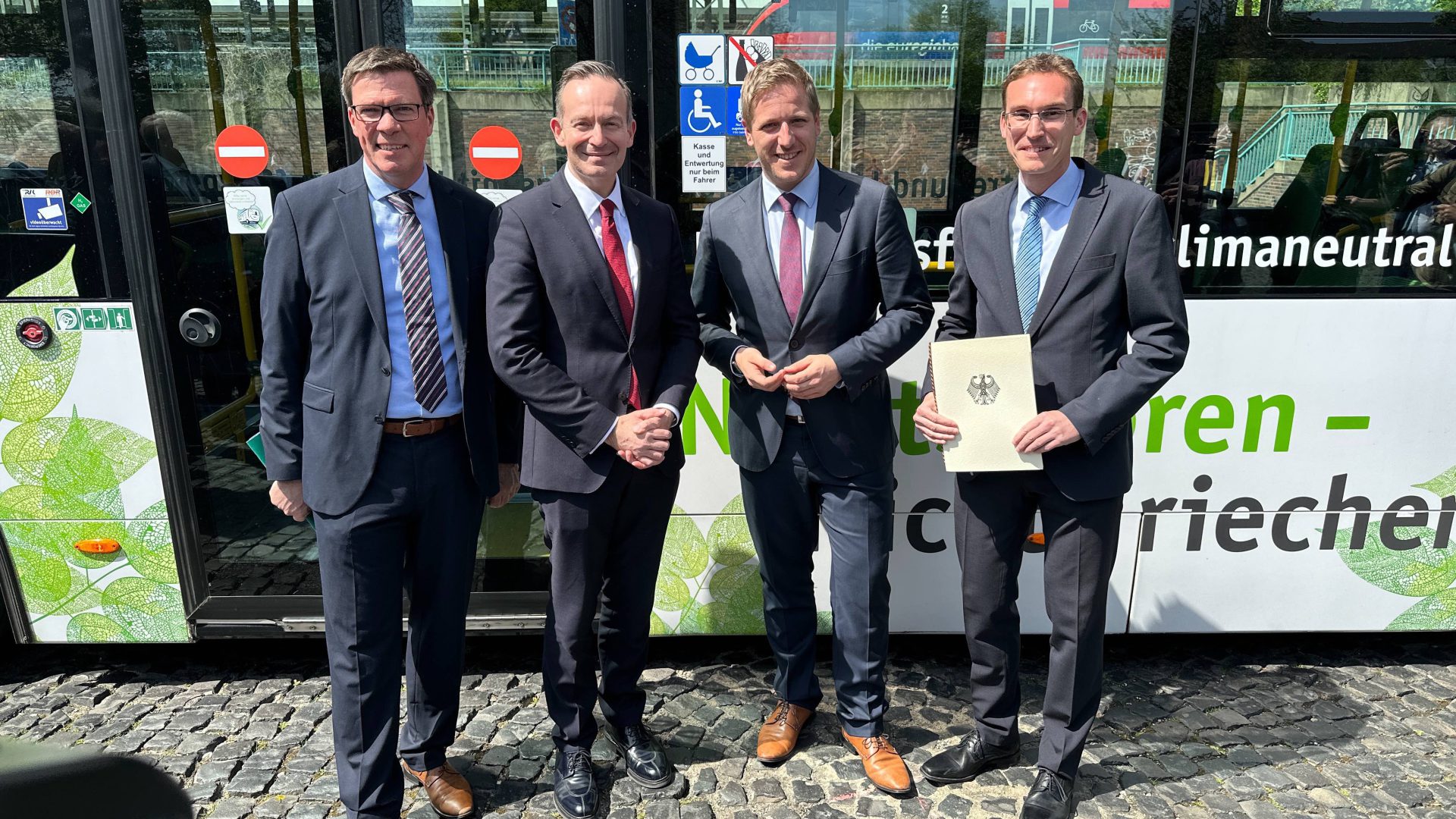 In keeping with the funding guideline, the power supply for the electrolysis plant will be from 100% renewable sources such as wind power, biomass, and photovoltaics. The construction of the electrolysis plant will receive a grant of almost €1.4 million. An EU-wide tender is currently in progress for the construction of the refuelling station and the electrolysis plant.
he AWM, which is due to be completed by 2027, will consist of an academy for education and training, a competency centre for local transport, an area for driving safety training, and an infrastructure for climate-neutral propulsion.
RVK Managing Director Marcel Frank comments: "In consistent continuation of our "Zero Emission" project, we want to advance hydrogen technology in the region. And for this development, we must be ready to take unconventional paths."