Solaris Urbino hydrogen, a European roadshow for the fuel cell bus
Solaris hydrogen bus debuts on Polish market in the framework of a roadshow that has already seen the vehicle being tested by carriers in Austria, Italy and Germany over the past few weeks. Today, it has been displayed in Poznań. It is the début of that bus (already ordered in Bolzano) on the Polish market. European roadshow for Solaris hydrogen bus The latest Solaris product has met […]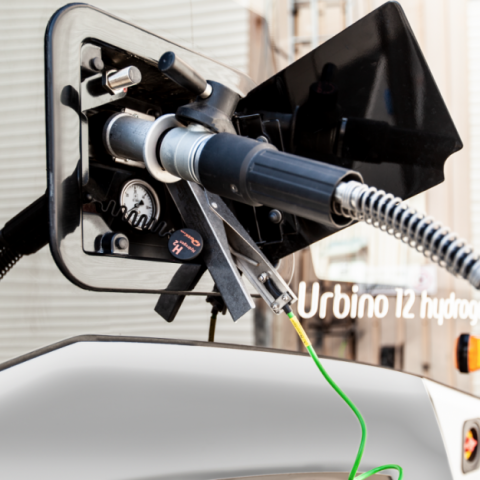 Solaris hydrogen bus debuts on Polish market in the framework of a roadshow that has already seen the vehicle being tested by carriers in Austria, Italy and Germany over the past few weeks. Today, it has been displayed in Poznań. It is the début of that bus (already ordered in Bolzano) on the Polish market.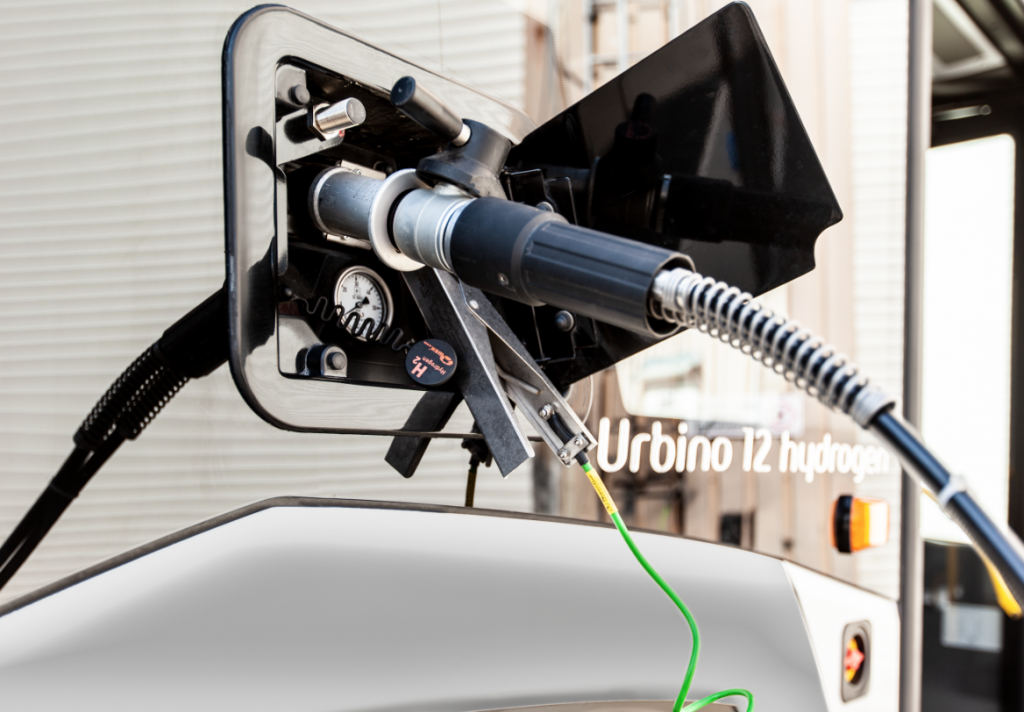 European roadshow for Solaris hydrogen bus
The latest Solaris product has met with huge interest among potential customers, as evidenced by the demand for bus tests in several European cities. In August, the Solaris Urbino 12 hydrogen was showcased in the Austrian cities of Graz and Klagenfurt, and then it went on to the Italian city of Bolzano. In the following few weeks, the vehicle went on to be tested in Germany, by public transport operators in Frankfurt, Cologne and Wuppertal. And today the bus has been presented in the municipal operator Miejskie Przedsiębiorstwo Komunikacyjne in Poznań. It is the première display of the vehicle on the Polish market.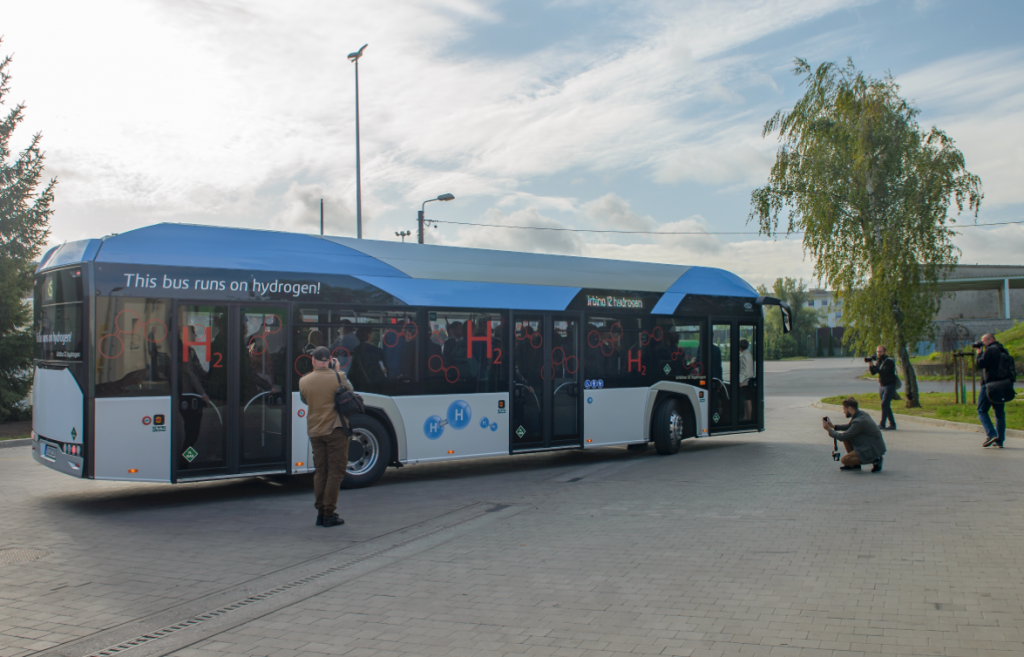 The vehicles is equipped with 60 kW fuel cell system provided by Ballard Power Systems and Solaris High Power batteries. The battery is filled with energy derived from hydrogen and through the regenerative braking, though it is also possible to recharge it by means of a plug-in socket.
Complementing the driveline is, as usual, the ZF AxTrax mounted also on the Urbino battery electric. The axle features integrated electric motors (2 x 125 kW). In order to reduce energy use to a maximum, the vehicle will be equipped with a climate control system with a CO₂ heat pump that allows to use waste heat from the fuel cell.

Solaris hydrogen bus, range won't be an issue
In a hydrogen fuel cell, electric power is generated in a process called reverse electrolysis and then passed on directly to the driveline. The sole products of the chemical reaction occurring in the fuel cell are heat and steam. Consequently, the vehicle does not generate any noxious substances whatsoever. Hydrogen is stored in composite roof tanks. According to the manufacturer, the bus will be capable of covering up to 350 km on a single refill.