The Caetano H2 City Gold on a trip to Malaga
From Portugal to Andalusia is a short step. So here's Caetano taking center stage in a demonstration in Malaga, showing off the technology of the H2 City Gold, the hydrogen-powered, zero-emission bus made in Portugal. A technology that is of great interest to the Spanish city, which is committed to the decarbonization of transport: this […]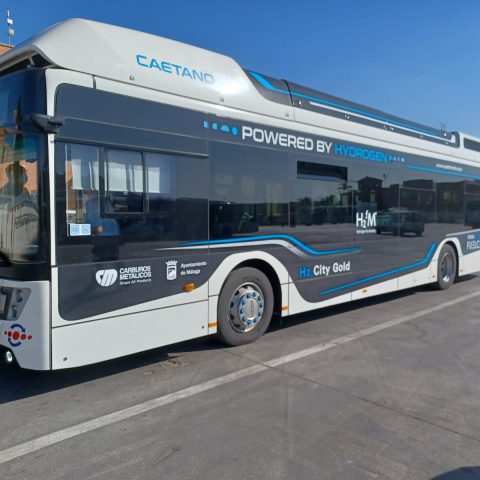 From Portugal to Andalusia is a short step. So here's Caetano taking center stage in a demonstration in Malaga, showing off the technology of the H2 City Gold, the hydrogen-powered, zero-emission bus made in Portugal.
A technology that is of great interest to the Spanish city, which is committed to the decarbonization of transport: this demonstration is part of the municipality's Special Plan for Sustainable Urban Mobility until 2035, which is based on principles such as sustainability and operational and energy efficiency.
Carburos Metálicos, a leading industrial and medical gases company in Spain that is part of the Air Products Group, has provided a portable hydrogen refueling station, located in the facilities of Empresa Malagueña de Transportes, as well as the renewable hydrogen used in this real-use area.