Go-Ahead and ADL: the Enviro400H hybrid for London is now brand new
The hybrid bus Enviro 400H double-decker by Alexander Dennis Limited (ADL) and BAE Systems technology with Series-E hybrid technology is ready for London. 39 units of the bus have been delivered to Go-Ahead. And other 26 are on order. Using ultra-capacitor energy storage to further reduce life cycle costs, this next generation hybrid bus has achieved […]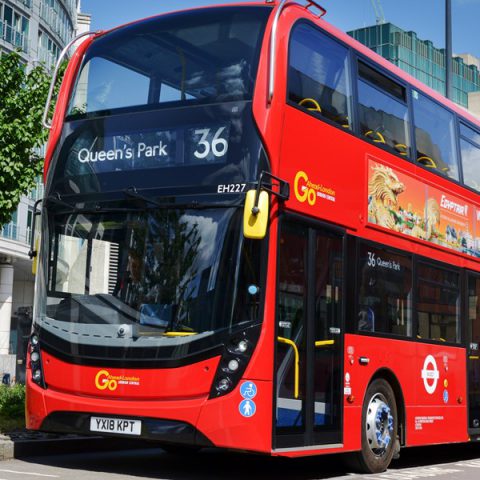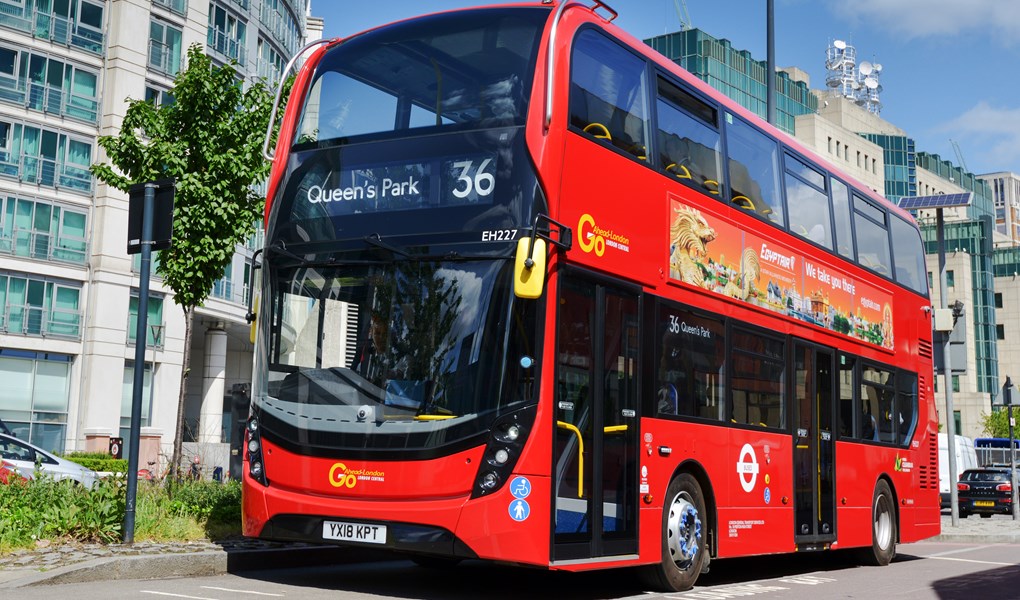 The hybrid bus Enviro 400H double-decker by Alexander Dennis Limited (ADL) and BAE Systems technology with Series-E hybrid technology is ready for London. 39 units of the bus have been delivered to Go-Ahead. And other 26 are on order.
Using ultra-capacitor energy storage to further reduce life cycle costs, this next generation hybrid bus has achieved Ultra Low Emission Bus certification with 37% lower greenhouse gas emissions than conventional diesel buses.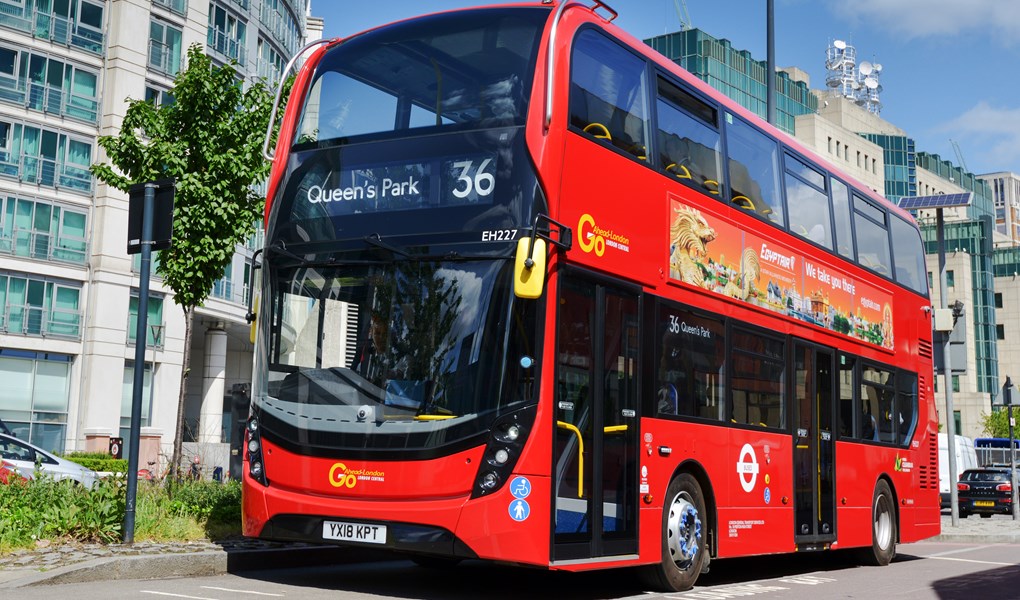 Hybrid bus by ADL: emission is ultra low
Over than 1,300 Enviro400H hybrid buses have been realized by ADL and BAE Systems (that works together since 2008) and purchased by transport operators for London and other UK cities.
The plus of the new generation of the double-decker bus is the Series-E hybrid technology. The diesel engine only acts as generator to produce energy for the electric drive, that consists in a lighter permanent magnet traction motor, which no longer requires a speed reducing gearbox, thereby increasing efficiency and minimising wear.
An ultra-capacitor energy storage system replaces the previous generation's batteries. Designed to last the lifetime of the bus, this ultra-capacitor storage will reduce total cost of ownership by not requiring mid-life replacement.
Due to this and other improvements, a 53% reduction in the cost of parts and consumables is predicted over a ten-year period.
Efficiency improved
There is no change for drivers as the new system matches its predecessor's performance. Passengers continue to enjoy smooth acceleration and braking, while pedestrians and local residents continue to benefit from the arrive-and-go mode which turns off the Euro VI diesel engine at low speed and when stationary at bus stops, cutting out noise and emissions.
Neither is there a significant change to the maintenance regime, with the annual cleaning or change of a new filter on the energy storage system offset by reduced dirt ingress to a relocated hybrid unit cooler pack.
Increased efficiency for ADL and BAE hybrid buses
Through its increased efficiency, the Enviro400H with Series-E hybrid technology has demonstrated best-in-class fuel economy in the LowCVP's UK Bus test cycle, with fuel consumption 6% lower than its predecessor.
Tank-to-wheel CO2 equivalent emissions of 684.9g/km are 37% lower than those of a conventional Euro VI diesel bus, making the Enviro400H with Series-E technology an Ultra Low Emission Bus and qualifying it for funding from the Department for Transport's ongoing £48m Ultra Low Emission Bus Scheme.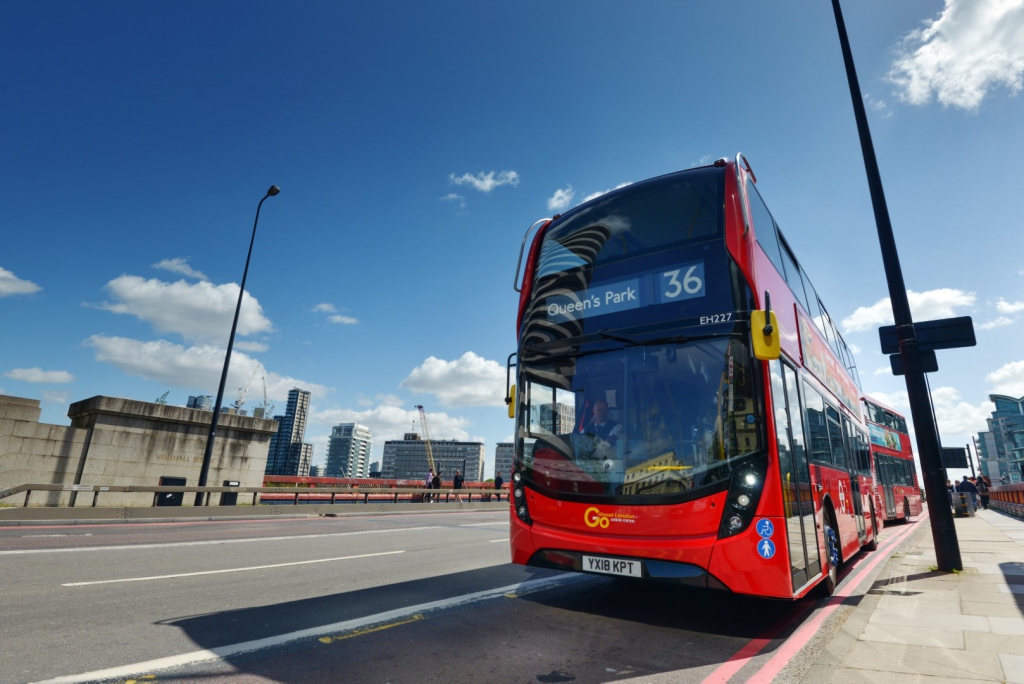 ADL: «These hybrid buses add values to Go-Ahead fleet»
Richard Harrington, Go-Ahead London Engineering Director, says: «With 245 Enviro400H already in our fleet, we know ADL and BAE Systems' Enviro400H as a reliable bus that helps us improve London's air quality. This experience gave us the confidence to place a volume order for the new Series-E version, and we look forward to recognising its improved fuel economy and lower cost of ownership».
Colin Robertson, ADL Chief Executive, comments: "We are delighted that Go-Ahead London have taken the bold step to embrace innovation with these orders. We appreciate the trust placed in us and our technology partner BAE Systems. Backed up by our class-leading aftermarket support, these hybrid buses will be an excellent value addition to the Go-Ahead London fleet and we look forward to realising these benefits with further operators».
Matthew Lawrence, BAE Systems Business Development Manager, explains: «With Ultra Low Emission Bus certification, the Enviro400H with Series-E technology and ultra-capacitor energy storage not only suits London operators, but gives bus companies around the country the opportunity to apply for Department for Transport funding with a proven solution supported by existing infrastructure».