The first hybrid bus in Slovenia. A pilot held by Arriva Group with MAN
For the first time, a hybrid bus is operating within Slovenian borders. Arriva Group and the municipality of Jesenice (near to Austria) are developing the pilot with a MAN Lion's City Hybrid. The vehicle has now been on the road in Slovenia for a few weeks. Hybrid bus premiere in Jesenice with MAN Jesenice is now […]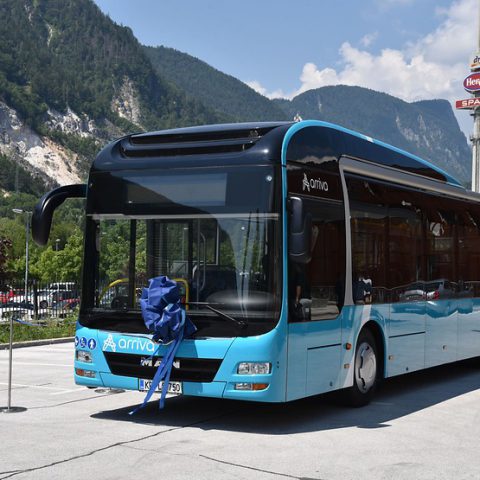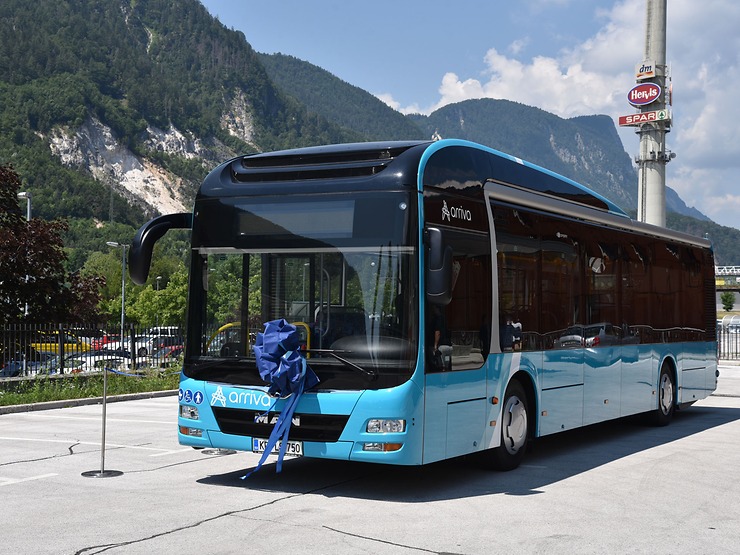 For the first time, a hybrid bus is operating within Slovenian borders. Arriva Group and the municipality of Jesenice (near to Austria) are developing the pilot with a MAN Lion's City Hybrid. The vehicle has now been on the road in Slovenia for a few weeks.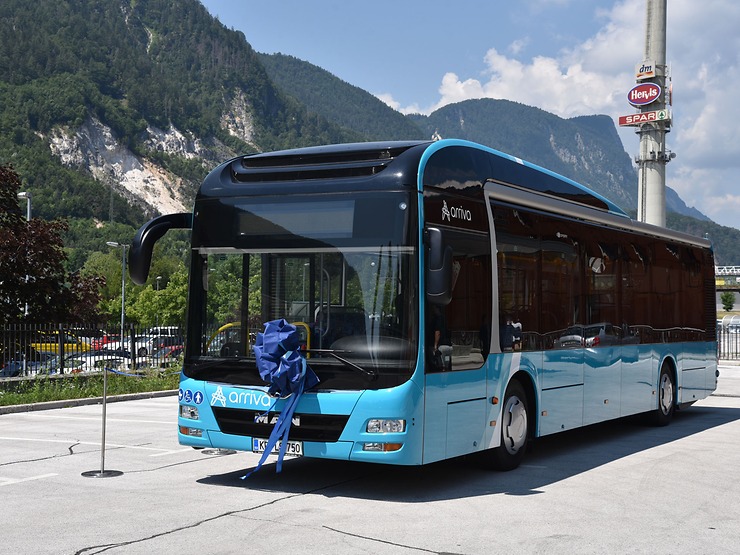 Hybrid bus premiere in Jesenice with MAN
Jesenice is now the scene of a première, as the location where MAN Truck & Bus Slovenia handed over the first hybrid bus to run on Slovenian streets, with the Municipality of Jesenice and the Arriva Group receiving the vehicle, as reported by a press release issued by MAN. The company operates local public transport in the area, which has a population of close to 22,000.
Hybrid buses are currently a marginal part of the European electric bus market. 96 plugin hybrid buses were sold in Europe in 2017, out of a total of 1,250 electric buses (a definition that includes battery buses, fuel cell buses, IMC trolleybuses and, indeed, plugin hybrid buses).
The environmental impact of Lion's City Hybrid bus
The MAN Lion's City Hybrid consumes up to 30 percent less fuel per year, meaning that it saves up to 10,000 litres of diesel fuel, considerably reducing the operator's carbon footprint, MAN points out. The Lion's City Hybrid decreases emissions released into the environment by up to 26 metric tonnes of CO2 per year in comparison to city buses powered by conventional engines. And exhaust gas aside, the noise emissions are also considerably lower – a plus when it comes to quality of life in urban centres. The electric motor of the hybrid bus by MAN provides an output of 150 kW. Recently Mobilis, Poland's largest bus company, put 61 MAN Lion's City Hybrid buses into service on the roads of Warsaw.
«The perfect solution for the urban service of the future»
"We are proud that the MAN Lion's City Hybrid is part of such an important milestone. This city bus is the perfect solution for the scheduled urban services of the future," said Claus Wallenstein, director of MAN Truck & Bus Slovenia, about the pilot of a hybrid bus in Jesenice. "We have the privilege of working together with partners who have a strategic vision and clear guidelines in terms of modern urban transport. Our goal is to provide the best possible support to them. We have managed to set new standards for sustainable transport in Slovenian towns and cities by pursuing these same principles, including reliability, efficiency and environmental protection," Wallenstein added.