24 Gillig electric hybrid buses headed to Indianapolis (with Allison – Cummins drivetrain)
USA, 24 electric hybrid buses by Gillig are headed to Indianapolis, where they'll be operated by IndyGo. The vehicles are powered by Allison Transmission and Cummins. Being more specific, Allison's H 40 EPTM electric hybrid propulsion system is paired with the Cummins B6.7 in Gillig buses. Geofencing to be offered on Allison next eGen Flex […]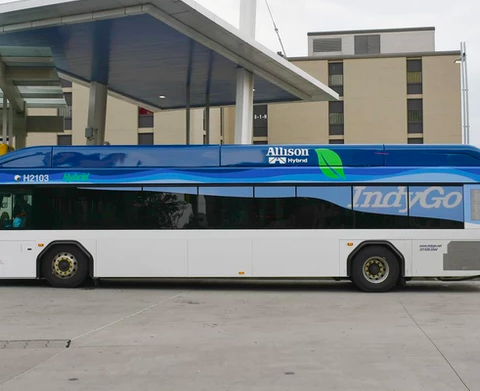 USA, 24 electric hybrid buses by Gillig are headed to Indianapolis, where they'll be operated by IndyGo. The vehicles are powered by Allison Transmission and Cummins. Being more specific, Allison's H 40 EPTM electric hybrid propulsion system is paired with the Cummins B6.7 in Gillig buses.
Geofencing to be offered on Allison next eGen Flex system
The system provided by Allison and Cummins enables a fuel consumption reduction by up to 25% versus a conventional diesel bus, according to the producer.
In addition, beginning in 2022, Allison's next generation eGen Flex electric hybrid system with geofence technology will be integrated into three of IndyGo's new buses, providing full electric operation for up to 10 miles, multiple times per route, depending on the duty cycle.
This will enable IndyGo buses to eliminate engine emissions and noise by operating the bus with the engine off when the bus is stopped for loading and unloading passengers at bus stops and in dense pedestrian areas, as well as when moving through zero emission zones and bus depots.